Unilever looks to acquire more premium beauty brands as it seeks to grow online business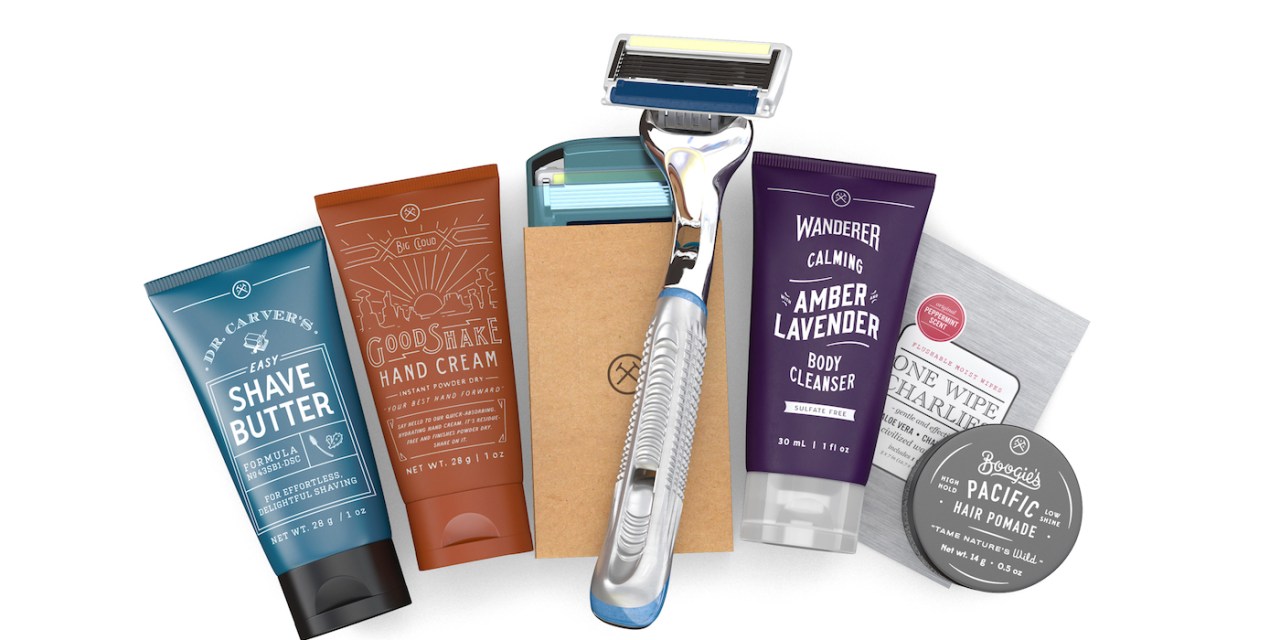 Unilever has undertaken an aggressive growth strategy, particularly in the premium beauty and natural products sectors, as it seeks to grow its e-commerce business, build out a more robust data collection operation and expand internationally.
Since 2015, Unilever has bought 29 companies and, most recently, in April announced plans to acquire vitamin brand Olly for an undisclosed amount. On Sunday, Bloomberg reported that the company is considering a $1 billion bid for U.S.-based skincare brand Drunk Elephant. The company's not afraid to spend on new brands: Last year, Unilever reported spending $1.45 billion on acquisitions. In 2017, it spent $5.5 billion. Competitor Procter & Gamble, meanwhile, reported spending just $109 million in cash on acquisitions during its fiscal year 2018.
Unilever does not break out how much each of its acquisitions generated last year in sales, but executives have said on previous earnings calls that its acquisitions are "in aggregate" posting double-digit sales growth.
"They've been a little more aggressive than some of their peers [in acquiring companies]," said Keith Anderson, svp of strategy and insights at e-commerce analytics company Profitero. "Unilever has done a good job in my view in helping some of their acquired companies — even going back to Ben & Jerry's [which it acquired in 2000] — and giving them the autonomy and latitude to preserve some of the culture and the operating model that made them successful in the first place."
Unlike P&G, which is reportedly looking to add more niche direct-to-consumer brands to its roster to tap into the organic appeal that smaller brands have, Unilever isn't basing its acquisitions around the DTC model. According to a Unilever spokeswoman, the company typically looks for acquisitions in "high-growth segments, areas that build capabilities or presence in new channels and geographical infills." The spokeswoman also said Unilever is particularly interested in acquiring premium beauty companies as well as brands that will help Unilever build out its e-commerce and digital capabilities.
For Unilever, buying a new brand instead of building it in-house allows the company to enter a new product category and accelerate growth in key geographic regions, faster.
Thirteen of the 25 companies Unilever acquired between 2015 and 2018 have been in the beauty and personal-care space. Six of these brands — Dermalogica, Kate Somerville, Living Proof, Hourglass, Ren, Murad and Garancia — have been grouped by Unilever into a new division, called the Prestige Group, which holds Unilever's premium beauty brands.
"The brands they acquire are brands that really epitomize some of the biggest trends in beauty and personal care," Kayla Villena, a beauty analyst for Euromonitor International said, giving Unilever's acquisition of a majority stake in Italian skin-care brand Equilibra, which touts plant-based ingredients, as an example.
Unilever's interest in this category stems from existing expertise and a goal to double its e-commerce business. Beauty and personal care is Unilever's largest segment, accounting for around 40% of revenue, and it plans for e-commerce to represent 10% of sales in the next five years, up from 5% today. CEO Alan Jope — who became CEO in November after previously overseeing the company's beauty and personal-care division — has said that its premium beauty and personal-care brands is one of the areas where it sees the most promise in selling directly online to the consumer.
"My own view is that, with the technology that's available right now, direct to consumer really makes sense when either you can have a recurring revenue from the subscription model, a la Dollar Shave Club, or you can you have a very high [single] basket with good margins, such as with our Prestige business," Jope said in January during the company's Q4 earnings call. "Selling one bar of Dove soap direct-to-consumer online — that's not an attractive outlook for the future," Jope added.
Another one of Jope's priorities as CEO has been to build out a more robust data-analysis operation, and conduct more "content driven, highly targeted, data-led" marketing campaigns. Before becoming CEO, Jope built out a new digital center in Manhattan that handled online communications and data analysis for some of Unilever's brands.
Acquiring brands, instead of just building new ones themselves, gives Unilever access to a new set of customer data. It also gives Unilever the chance to import talent from smaller companies that are more used to quickly building new products and iterating based on customer feedback.
During a December presentation to investors and analysts in India, Jope cited Schmidt's Naturals — an Oregon-based natural personal-care products brand that Unilever acquired in 2017 — as an example of a brand that has done a good job of iterating based on customer feedback.
"Schmidt's has been built entirely using data-driven marketing, hardly any conventional above-the-line spend. And that learning has been used to scale our mass consumer brands," Jope said at the time. Last quarter, Unilever said that Schmidt's Naturals was one of its fastest-growing brands in North America.
Unilever CFO Graeme Pitkethly also told investors earlier this year that "we tend to buy businesses that have got an established base in North America, where we have the opportunity to take that and scale that internationally." Though 16% of Unilever's business comes from the United States, another 60% comes from emerging markets. So Unilever is seeking out brands that are willing to expand internationally.
Olly CEO Eric Ryan said that that's one of the reasons why the vitamin and wellness brand decided to sell to Unilever. While Olly did $100 million in sales last year and was profitable, Ryan said that he felt that he couldn't expand internationally at the rate he wanted to without being able to use a company like Unilever's scale. And he was worried that VC-backed competitors might get there before him.
"I didn't want to show up in China in a few years and see five Olly [competitors] on the market," Ryan said.
—
Sign up for the Modern Retail Briefing to get retail news, analysis and insight delivered to your inbox every morning.