Uber ramps up e-commerce efforts with launch of shopping app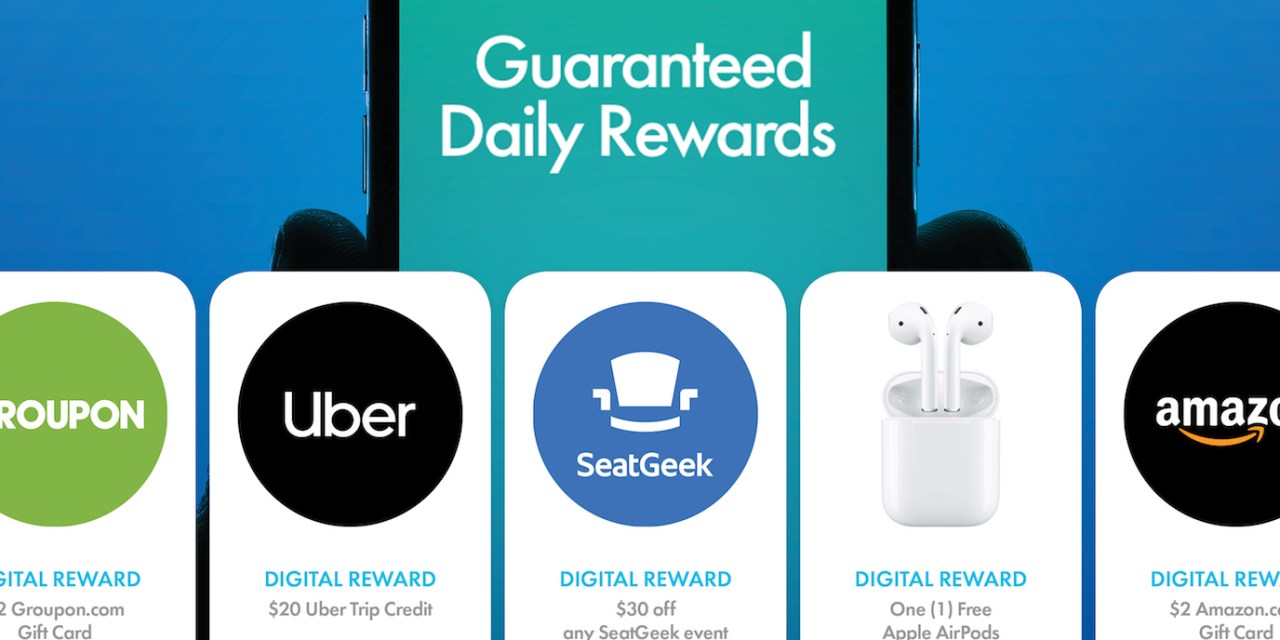 Uber is turning to e-commerce as it faces stiffer competition in the ridesharing market, and it could shape up into an appealing partnership for DTC brands.
The company announced today that it launched a shopping app in conjunction with Cargo, a startup that signed a deal to become Uber's exclusive "in-car commerce provider" a year ago. Cargo got its start developing consoles that rideshare drivers could install in their cars to make some extra money selling snacks or headphones. Now, with the launch of the Cargo app, riders can shop for products from a number of brands, including Glossier and Amazon, while they're in an Uber, to be shipped by Cargo to their house two to five days later. In return, customers get 10% back in the form of Uber Cash, that they can either use to get a discount on future Uber rides, or to get a discount through Cargo.
Cargo CEO Jeff Cripe said that Cargo found in testing that customers actually preferred purchasing from a separate Cargo app, because it was easier to view and manage their purchases. Cripe said that about 30,000 drivers currently have Cargo consoles downloaded.
Cripe declined to say what the company gives brands who sell through Cargo, but said that in some cases, Cargo develops unique agreements with brands, while in other cases, "we're more wholesale buyers looking to develop stronger relationships with them." But, Cargo's work with CPG companies give some indication as to how the company might pitch brands in the future — in the first iteration of the Cargo console, which primarily sold snacks, some CPG companies did exclusive product launches with Cargo. Cripe said that the company also is looking to personalize the Cargo shopping app and console experience more as it gets access to more customer data.
Joining the likes of Glossier and Away, Cargo could be an appealing new outfit for other DTC brands in that it will give brands insight into how interested customers are in buying their product outside of the traditional retail environment, and whether it might make sense to make their products available for purchase in similar environments like airports or hotels. Additionally, it gives potential new customers the incentive of getting 10% back on future products, without resorting to discounting the product itself.
There are several hurdles though: Customers can only buy from Cargo while they're on an Uber ride, in order to get 10% back. Customers also have to be in a car with a driver who has a Cargo console installed, and then download the Cargo app to buy. Drivers make $1 per purchase, and a 25% cut of the total order value. Uber drivers have increasingly expressed displeasure with how little money they make through the platform — most recently with some drivers holding a shutdown in April — and Cargo gives Uber one way to allow drivers to make more money, albeit without increasing its rates.
Ultimately, Cargo's goal is to allow customers to make more purchases within Ubers. "We see the rideshare market evolving in a lot of the ways the airline industry has evolved — where there's provision of food and beverages, wifi and entertainment," Cripe said.
Uber's biggest foray thus far into e-commerce has come in the form of Uber Eats, its food delivery marketplace. But here, the company is also facing stiffer competition — McDonald's with launched exclusive delivery with Uber Eats back in 2017, announced this morning that it has also added Door Dash as a delivery partner. So, with the launch of another marketplace, Uber is looking to hedge its bets in e-commerce.
This story has been updated to remove mention of Away. Though Uber's press release initially said Away products would be available for purchase, an Away spokeswoman said that Away was not a partner of Cargo in any capacity at this time.