Treasure hunt retailers are testing out new store concepts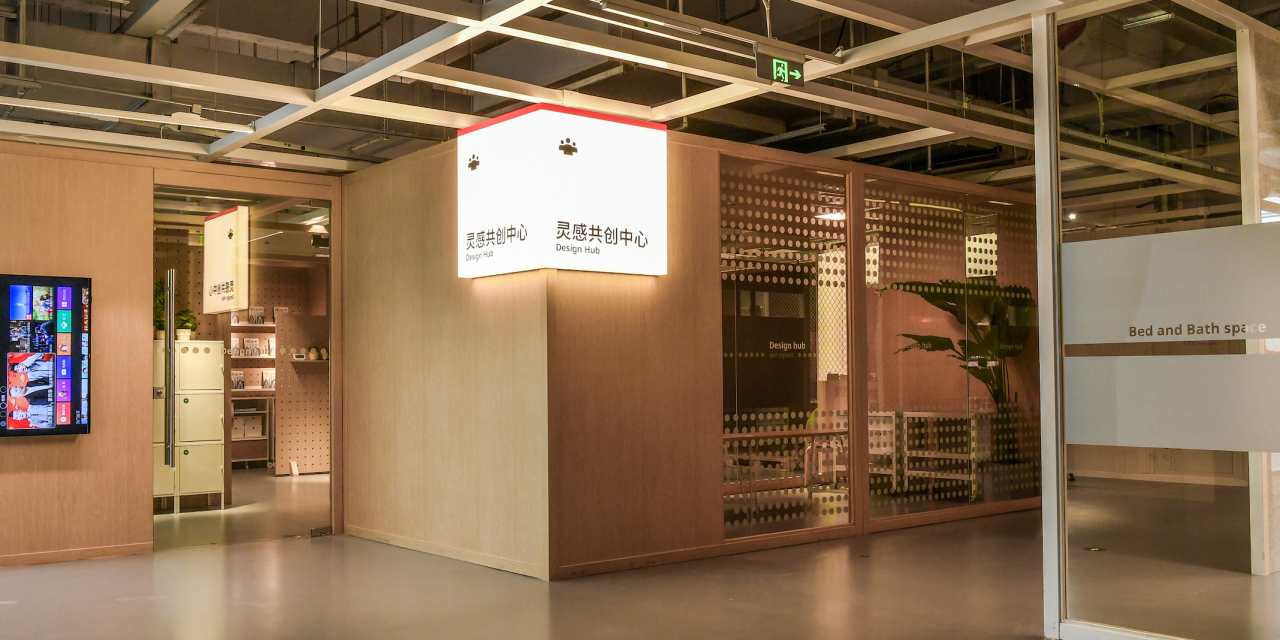 Ikea Shanghai
Retailers long known for embracing a more cluttered store format are trying to clean up their act.
Retailers ranging from Ikea to TJMaxx are starting to experiment with small-format stores, more curated merchandizing and putting a greater selection of inventory online. Treasure hunt experiences vary by retailer, but, in essence, offer some combination of a wide breadth of product, a rotating selection of that product and a store layout that encourages consumers to browse multiple aisles before checkout.
However, the coronavirus changed the role of the store, pushing consumers online, and upping the demand for convenience. In response, treasure hunt retailers — formerly devoted to an ambling, in-store discovery process — are now embracing a more modern, curated experience, online and off.
Ikea abandons the retail maze
Last year, Swedish furniture giant Ikea announced plans to open 50 smaller format stores in more urban areas. This year, the retailer has begun to roll these stores out, this month opening compact stores in Vienna and Shanghai where consumers don't have to go through every aisle before checking out.
The makeup of these smaller store formats varies — a newly reopened Shanghai store, for example, includes a lounge for people to hang out with friends, as well as a new section where customers can bring items to be repaired. Meanwhile, a small-format store opened in New York in 2019 has multiple showrooms dedicated to showing people how they can decorate studio apartments.
Stevan Vanoverbeke, Ikea's global deputy retail manager, told the Wall Street Journal that the main question the company is trying to answer by testing out new store format is "why would you go to Ikea?" in an age when more customers prefer to order online.
Last year, the retailer's revenue declined 6% year-over-year in its financial year that ended in August. Neil Saunders, managing director of data analytics firm GlobalData, explained the consumer shift.
"Ikea has also found that while its big warehouse stores are good at attracting people who want to spend a lot on home — such as those refurnishing a complete room or making a big-ticket purchase like a sofa or bed — they are less attractive for those wanting to buy just a few homewares items like some new kitchenware," said Saunders. "Such people don't necessarily want to walk around a huge store. They want to get in and out quickly."
Saunders added that smaller formats are just one way for retailers to address waning "consumer attention spans" in an age of increased digital shopping. Indeed, others have tackled the problem in different ways.
Dollar stores invest in higher-end concepts
Dollar stores like Dollar Tree and Dollar General, meanwhile, are starting to invest more in slightly higher-priced formats that contain more curated store displays: Dollar Tree Plus and Popshelf, respectively. Dollar Tree Plus was first announced in May 2019 while Popshelf was first announced in October 2020.
Dollar Tree has rolled out 340 Dollar Tree Plus stores year-to-date and plans to have 500 Plus stores by the end of the year. Dollar General has 16 Popshelf stores year-to-date and plans to have 50 standalone locations and 25 stores-within-stores by the end of the year.
The biggest differences between Dollar General and Popshelf involve price and curation. Popshelf mostly carries items that are $5 or under, while most of Dollar General's items are $1. Dollar General executives have previously said that Popshelf would carry a greater selection of crafting items, home decor and health/beauty products compared to a typical Dollar General store. They also said that these stores rotate items out on a seasonal basis more, with the hopes that that would encourage customers to come visit stores more often versus just purely relying on the breadth of product.
Jeff Owen, Dollar General COO described Popshelf as a "fun, affordable and differentiated treasure hunt experience" in the retailer's earnings call on Thursday. "While still early, we remain extremely pleased with [Popshelf's] results, which continue to exceed our expectations for both sales and gross margin, said Owens.
TJX's HomeGoods brings the treasure hunt online
Others are focused on recreating the treasure hunt experience online, integrating an online experience to supplement the store floor.
Last week, TJX Companies' CEO Ernie Herrman offered more insight into the retailer's plans for Homegoods.com, the e-commerce branch of the retailer's popular home store. E-commerce has been in the works for the home-focused retailer since November last year, but will launch sometime next quarter.
HomeGoods has consistently outpaced TJX's Marmaxx stores (the combined name for TJ Maxx and Marshall's) during the pandemic with HomeGood's same-store, open-only comps up 36% this quarter year-over-year compared to 18% at Marmaxx.
Herrman explained that HomeGoods tended to have the fastest product turn of any of the parent companies' retailers as well as a different inventory experience from store to store. While this is, by necessity, part of the treasure hunt value proposition, it could provide a difficult experience for a consumer hoping to buy multiples of the same product or a full furniture set, said Herrman. Homegoods.com then, aims to address some of those challenges.
"[A consumer] could really outfit a room, or a whole look, a little easier by kind of supplementing [their] in-store purchases with [their] online purchases," said Herrman.
The key to success, said GlobalData's Saunders, will be balancing this online investment with the retailer's traditional in-store shopping. Homegoods.com could embrace the discovery experience offered in-store by offering trending pages or showing what was performing well locally online, said Saunders.
"It is much harder to replicate [a treasure hunt] online, as it is nowhere near as easy to browse through loads of products and pick out interesting things," said Saunders. "That said, online will appeal to those who want a more efficient, mission-driven experience — for example, those who want to buy a very specific product. It will be important to keep some element of discovery online to ensure the brand remains cohesive."