'To traditionalists, we are inauthentic': Inkbox CEO Tyler Handley on changing the perception of temporary tattoos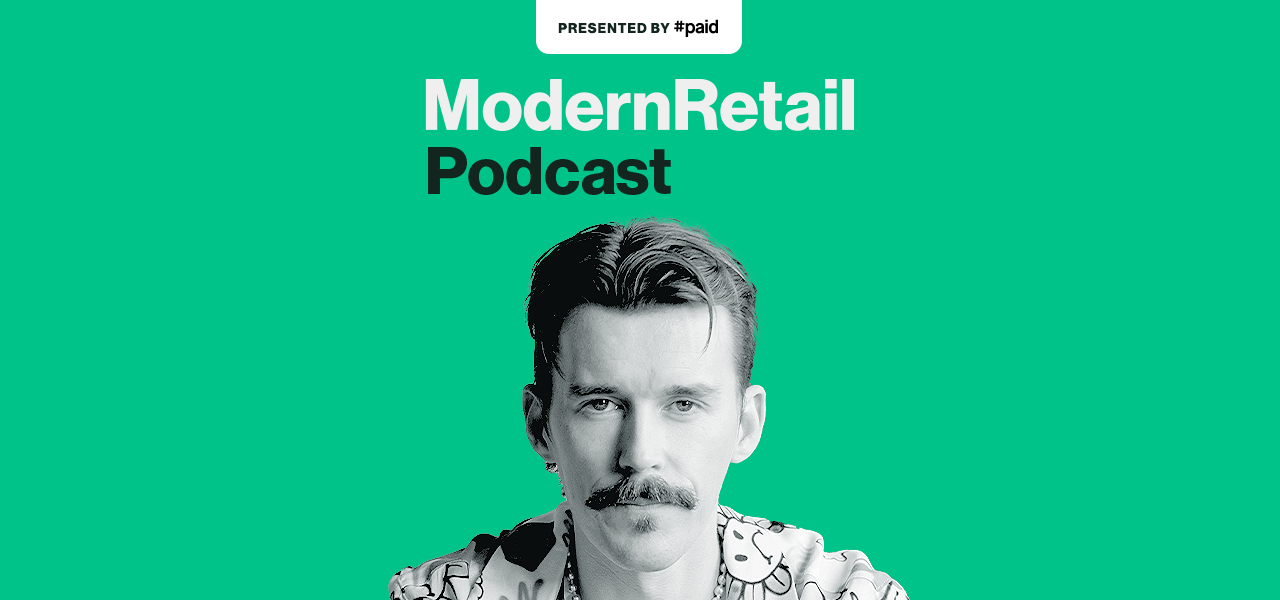 Subscribe: Apple Podcasts • Stitcher • Google Play • Spotify
Temporary tattoos are no longer relegated to children's birthday parties — they're becoming a bigger and more widely accepted part of the body part industry.
Much of that is thanks to Inkbox, a Canada-based company that was acquired by Bic last January for $65 million. Inkbox's co-founder and CEO Tyler Handley joined the Modern Retail Podcast this week and spoke about the brand's growth and sales — as well as the overall temporary tattoo industry.
Inbox uses an active ingredient its founders discovered in a fruit in Panama that leaves what looks like a tattoo mark on users' skin for one to two weeks. But the company's products don't work like traditional temporary tattoo offerings that put simple designs on pieces of paper. Instead, Inkbox partners with both celebrities like BTS and famous tattoo artists to sell customers' designs — as well as grow out its own marketplace of designs where the creators can take a cut of the sales.
According to Handley, the majority of Inkbox sales come from its artist marketplace. "We have this artist marketplace with over 10,000 designs from over 700 artists from around the world who make collectively several million dollars a year selling tattoos on our platform, which we're always really proud to say," Handley said.
It took some time to get to this point — the company is now seven years old — and much of Inkbox's success was thanks to inroads it has made with the tattoo community. For example, early on the company opened its own permanent tattoo shop as a way to get to know more artists in the industry.
"We wanted to at least immerse ourselves in the authentic world of permanent tattoos — to build more genuine connections with artists," Handley said.
It seems the strategy worked out given the growing marketplace and the Bic acquisition. And now that Inkbox is part of a much bigger company, Handley has big plans for expansion. This includes retail partnerships and more deals with bigger celebrities. "We're at a stage now where we can't just be direct-to-consumer," he said. Currently, Inkbox is sold in stores like Urban Outfitters, but Handley has plans to expand further.
But even with this growth has come some hurdles. For example, Instagram used to be Inkbox's primary acquisition channel. But recent privacy and algorithmic changes have made it much more expensive and less effective.
"It was really disheartening to see the greed of Meta affect our ability to get our content in front of consumers," said Handley. "Essentially you have to pay to get in front of anyone there now."
With that, now Inkbox is focused more squarely on channels like TikTok. "It's really authentic in terms of its entertainment and engagement. And it's a totally different way you have to approach it," he said.
With all of this, even more expansion is on the horizon. "[We're focused on] getting our lifetime value and basket size up by releasing new products — we launched subscriptions three weeks ago," said Handley. "And soon we're launching some other products that adorn other areas of your body — let's put it that way."
Here are a few highlights from the conversation, which have been lightly edited for clarity.
Inkbox's humble beginnings
"We took this fruit, essentially, and just created a formula out of it. We didn't do anything innovative. It was just adding thickening agents to it, putting it in an e-cigarette filling bottle we bought from Alibaba. Alibaba was the best thing because, without expertise, you could go and just search and buy all these products without having the know-how and the industry connections. And we kind of just hacked it together and were mixing this really viscous formula in my brother's apartment. It stains everything, so we destroy the apartment and everything was stained. And we built up an Instagram presence before we launched — literally photoshopping tattoos onto bodies on stock photos. It was that scrappy. It built up about 2000 followers. And then we launched with this really rudimentary version to prove demand."
How Inkbox courted permanent tattoo artists
"One of the core pillars of our brand is authenticity. And there's always been this kind of awkward interplay between the fact that we are authentic with artists — authentic with stories we tell — but, to traditionalists, we are inauthentic, because we're not the permanent thing. So we wanted to at least immerse ourselves in the authentic world of permanent tattoos — to build more genuine connections with artists, and come at it from an angle that was something they were a little bit more used to, so we could speak their language. And how we landed a lot of our biggest artist collabs was we actually had them through the shop first — got to know them, went out for dinner with them. [We] just really brought out that human aspect and like put a human face to the brand and said: hey, here's what we're trying to do — we're good people, work with us, please. And, we would love to promote you, and we love your stuff. And that worked well for us."
Moving away from Instagram
"Instagram has been our primary channel, historically. We have a million and a half followers there. We put a lot of work into building that following. And it was really disheartening to see the greed of Meta affect our ability to get our content in front of consumers. Essentially you have to pay to get in front of anyone there now. We have 6% of viewership on any of our content, where it used to be like upwards of 60%, 70%. And that really left a sour taste in our mouths. We've always wanted to move off of Meta when we could, but the reality was it was the best channel because of the behavioral targeting. But now that that's been stripped away, it's not nearly as effective. And so, for us, TikTok has really been that new channel. It's really authentic in terms of its entertainment and engagement. And it's a totally different way you have to approach it. It's not polished, it's not overdone. It's not really that thought out. It's kind of in-the-moment, what's happening in culture, hopping on trends. Our approach is a venture approach, I call it. We throw 10 pieces of content out there and one is going to hit — but that one that hits is going to do so much for us that we can run Spark ads behind it… So, yeah, TikTok is now on par with our [Meta] spend and our volume."