To grow, Postmates looks to retail delivery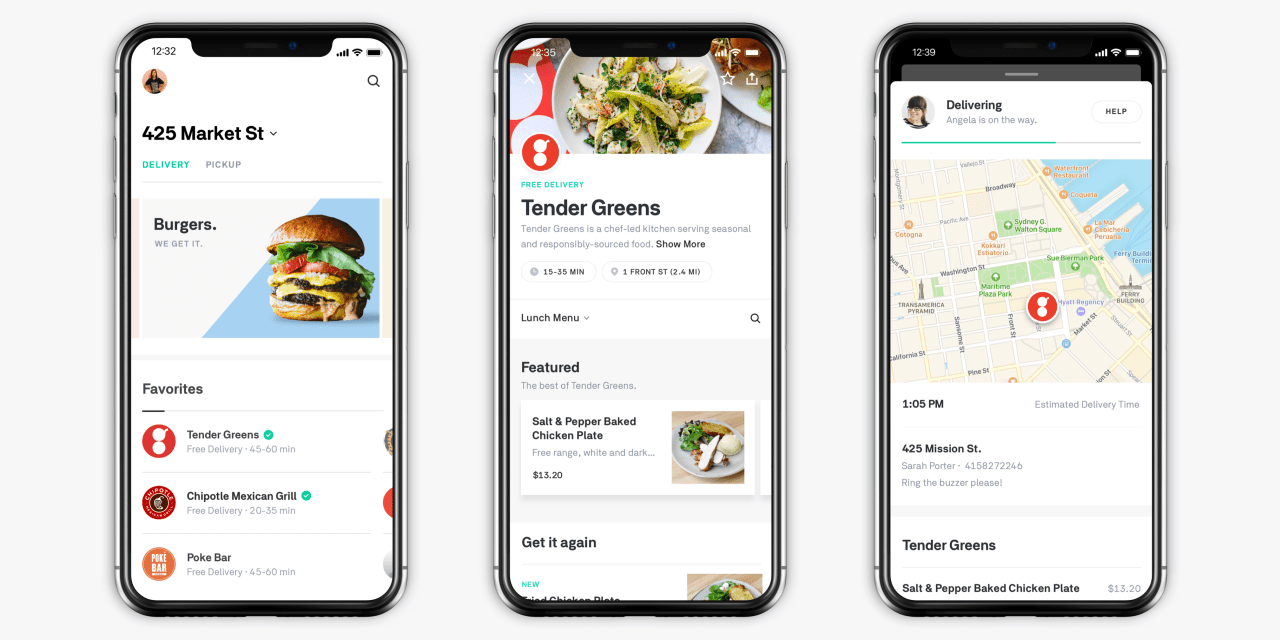 Postmates is tired of being the middle child, and it thinks partnerships with retailers may be its ticket to success.
Earlier this week, the delivery courier app announced a partnership with Old Navy for the holidays. Now, customers can choose on option when they buy online that will dispatch a Postmates courier to be delivered within a day. While this option is now available through January, reports say that the two companies are considering extending it.
Such a service isn't new for Postmates; the app has long offered the ability to have anything delivered, so long as the customer paid the fee. But the exclusive partnership shows Postmates trying to differentiate itself from the competition in a new way, asking customers to think of its service as something more than just quick food delivery.
Currently, the app delivery wars are framed around food and grocery. With that, DoorDash is the clear U.S. winner, with 35% of the food delivery marketshare, according to Edison Trends. Coming in second is UberEats (25%) and Grubhub (23%). Postmates is fourth. Last October, Recode reported that Postmates decided to put its plans to go public on hold. The unnamed sources cited market conditions as the primary reason — and it's quite likely that the increasingly stiff delivery competition played a role too.
Postmates' growth is dependent on finding competitive advantages, and this Old Navy partnership points to exclusive retail deals as part of its strategy. "Delivery as a Service product in 2015, which enables retailers to offer on-demand delivery via Postmates," said a Postmates spokesperson in a written statement. "We already work with a number of retailers like Walmart (groceries) and Apple, as well as merchants on platforms like Square and Shopify." The spokesperson added that orders from retail stores grew 60% year-over-year.
Old Navy's rationale with this partnership is quite clear; it wants to offer services that make it competitive with the likes of e-commerce giants like Amazon during the Holidays. For Postmates, however, there's probably a broader strategy at play. "It's a cutthroat space between Uber, DoorDash, GrubHub and Postmates," said Hetal Pandya, co-founder of Edison Trends. "Basically, it's a land-grab [for] the consumer's mind."
The competition, like DoorDash and GrubHub, are aimed squarely on the food space, and that has served them well for the most part. "I think the only company super focused on the platform as a company was DoorDash," said Pandya, "which is why they won in food delivery."
Delivery apps are certainly in the midst of a war. Many are turning to groceries as areas of growth. The main players in the food space are duking it out — mostly by offering numerous promotions and discounts. "There is a lot of opportunity that those competitors are doing through promotions," said eMarketer forecasting analyst Nazmul Islam to Modern Retail last month.
Promotions are indeed part of Postmates deal with Old Navy; it includes a two-day window when the delivery service is free. Still, it's unclear just how big the market for these kinds of third-party retail delivery services is, outside of the programs already offered by the large platforms like Amazon and Walmart. "Will consumers want same-day delivery on their sweatshirt and jeans?" asked Pandya. "Maybe? I don't know."
For Postmates, the next year will be about proving it can grow and remain competitive. It wouldn't comment on its plans to go public, but it reportedly told shareholders that it's looking at sometime in the next year. To prove its worth to investors, Postmates will have to show it can expand in new ways. "The question now remains: Is there space for another player just to do food delivery?" said Pandya. "Hence, why it's looking for new lands to conquer."