Podcasts
// August 12, 2021 ■ 3 min read
'There's tons of whitespace': Minibar Delivery's Lindsey Andrews on the growing alcohol e-commerce space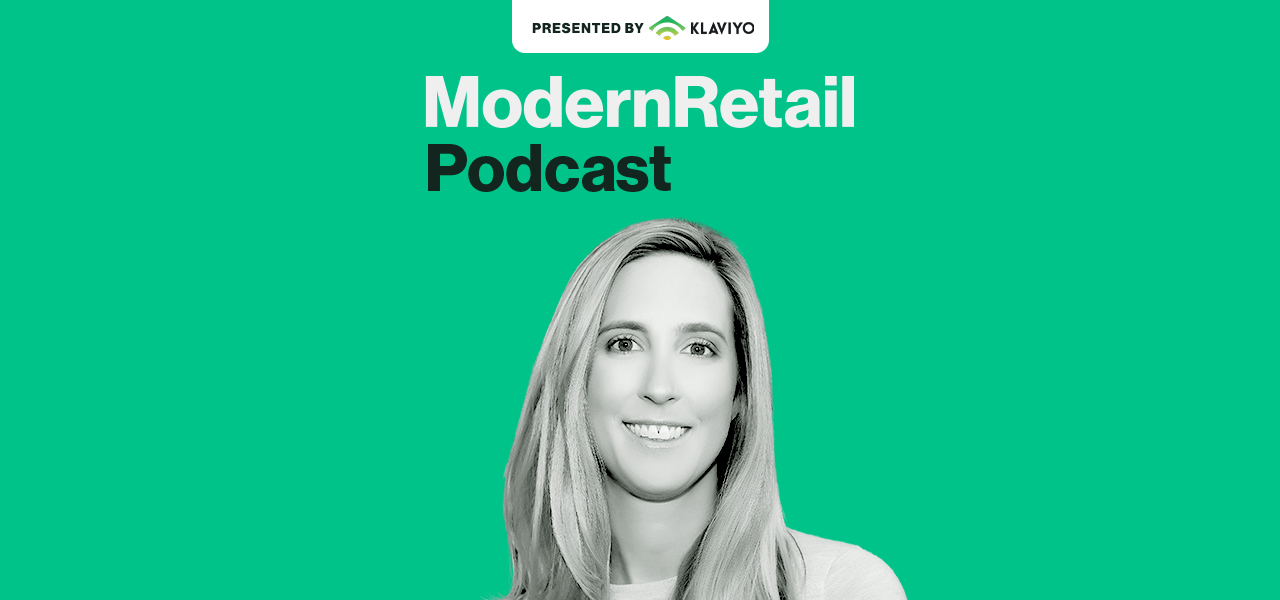 Subscribe: Apple Podcasts | Stitcher | Google Play | Spotify | RSS
E-commerce saw unprecedented gains in 2020, especially in areas like alcohol that historically relied on in-store sales.
Indeed, Minibar Delivery — a platform whose name aptly describes its services — saw a 500% increase of new customers in March and April of last year. Now, the company is trying to keep growth apace while adding more cities and liquor store partners to its roster.
CEO and co-founder Lindsey Andrews joined the Modern Retail Podcast this week and talked about Minibar's trajectory.
Right now, Minibar is available in 18 different states with its on-demand delivery offering. It also has a shipping service up and running in 40 states too. In 2020, said Andrews, "a flip was switched and things went crazy." It wasn't just more customers seeking out delivered booze either; "We did see a massive spike in new stores wanting to get on the platform — and we tried to move as fast as possible to help them do that."
With that, the last year has been about keeping up with the demand. Now, Andrews says Minibar is looking toward the future. That includes onboarding more retail partners, as well as seeking out new cities to expand to.
Even with stores reopening and more people going back out, Andrews thinks consumers have built up a new muscle around this kind of delivery. "I'm 100% bullish on the category," she said. "I think there's tons of whitespace and room to grow."
Here are a few highlights from the conversation, which have been lightly edited for clarity.
Minibar's core business
"We've found that major urban metros are our bread and butter. And that's where we've expanded to. [In] New York, everyone expects delivery, they want it delivered. It's an easy jump from getting your dinner delivered to getting your wine delivered. And we find most people want immediate delivery. Our busiest times are between 4pm and 8pm — and Thursday, Friday, Saturday… So that's kind of our bread and butter, and the vast majority of our business is on-demand delivery."
Pivoting corporate sales
"Pre-pandemic, about 15% of our business was corporate sales — offices ordering for Friday happy hours. Obviously, in mid-March, that went to zero. But what we saw was everyone shifted to Zoom, and they wanted to build culture online, and then were doing Zoom happy hours. So our corporate customers would be like, 'how can you help?' They were trying to get shipping info for everyone on their team. So we're like, let's make this easier. So we [put] together gift cards — and we allow corporate customers to buy those… through our customer service team. But then, in the meantime, we were building out custom functionality [for] beautiful e-gift cards, which is what we now have — which were huge success when we launched in December. They were massive, and they continue to be really big."
Finding new age demographics
"I think this just moved up the adoption timeline by three to five years. [There were] a lot of people also who might not have ever tried online alcohol delivery — like an older generation, [for whom] tech maybe is a little bit harder or they are happy doing it the old way and going to the liquor store. But now, since they were the most vulnerable population, we [noticed our] age demographic skewed up a little bit because older people were getting alcohol delivered. And I think once you've tried it, and you know how it works — your credit card is in the system — it's easy to reorder. And I think they're going to continue to use it over and over again."