The most important thing DTC startups can do is build diverse companies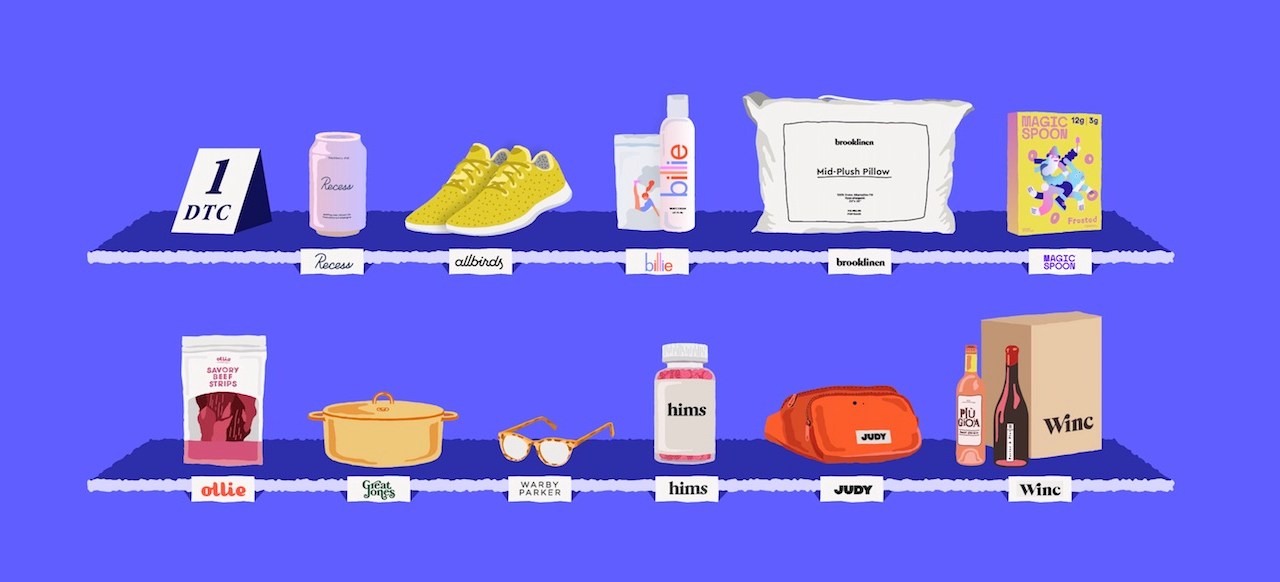 This is the latest installment of the DTC Briefing, a weekly Modern Retail+ column about the biggest challenges and trends facing the volatile direct-to-consumer startup world. More from the series →
This column is supposed to be dedicated to analysis of the most important news in the direct-to-consumer startup world. Usually, that's about how Facebook ads are performing or which startup just raised a big round of funding. But, retail startups don't exist in a vacuum, and sometimes the most important news for DTC startups isn't exclusively about retail.
The death of George Floyd, and subsequent conversations about how we can do a better job of fighting systemic racism, have been at the top of my mind this week — as I know it has for a lot of other DTC founders and startups. So far, I've mostly seen startups respond in a couple of ways. The first is by affirming their support for Black Lives Matter on social media. Some brands followed that with pledges to donate to organizations like the NAACP Legal Defense and Educational Fund and the National Movement for Black Lives Matter. Connie Mattise, co-founder of East Fork Pottery said on our talk for Modern Retail subscribers this week that it felt like brands "doing exactly what the person next to them was doing."
Donating money and being vocal in calling out racism is important. But the most important thing that DTC startups can do to support black people and people of color, is to build more diverse and truly inclusive companies. Web Smith, founder of 2 pm Inc. tweeted this week that the most important thing companies can do right now is, "Hire the person or wire the investment." And DTC startups are in a position to hire.
Companies typically fail to focus on recruiting and hiring a diverse set of employees until it's too late. Startups are under a lot of pressure to grow very quickly, so often the first hires are people the founders know and trust, because they've worked with them before at another company or someone they know has worked with them. And if founders work at companies that have all been historically white, it increases the likelihood that their first five or ten hires are white.
If companies fail to further prioritize hiring diversely, they may grow to be a 500 person-plus workforce that's 70% white. By then, it becomes much harder to quickly right the ship. We've seen this play out before in the tech industry at places like Google and Facebook, where a 0.5% increase in the number of black employees is considered progress. Or, they try to make progress by hiring a vice president of diversity, a role that often has little institutional power.
If you are a frequent contributor to DTC twitter you've probably heard of the e-commerce startup Elliot. You'll also probably know that Elliot isn't shy on sounding off on many topics, but one thing that the company's founders have been consistently vocal over the past few months is their desire to build a diverse company from day one. And they've been succeeding at that. Elliot's still a small company, but of its 17 staff, just three are white.
"We don't do a lot of outbound recruiting in any way — what's been helpful is that because we are visible founders of colors, we are able to have these conversations with people that are underrepresented" said co-founder and head of marketing Marco Marandiz. Two of Elliot's three co-founders are people of color.
"Elliot specifically we are trying to be a global commerce platform," Marandiz added. "We're trying to serve people in Latin America, Africa, Southeast Asia, Eruope… so we are aware that we can't just be a homogenous group of people." He said that Elliot evaluates new hires based on the idea, "can this person bring a different perspective to what we're doing?"
For other tips on improving hiring and recruiting, I turned to two sources. First, Chris Cantino, co-founder of early and seed stage investment firm Color, which invests in consumer-facing companies founded by women and people of color.  Color is also an investor in Elliot.
"Being open to taking meetings or receiving applications is not enough," Cantino said. "It is not on the Black community to initiate with you — it is the other way around. This literally looks like searching for professionals and actively networking with founders via Twitter, LinkedIn, Substack, and Google search."
He also added that DTC companies should consider being more open to remote applicants — something that many DTC startups are starting to discuss because of the coronavirus.
"If you're a Portland DTC brand, and hire only people who are able to commute to work, you are likely to wind up with an insular product and marketing that is not representative of pro-Blackness," Cantino said.
Second, I spoke with Paradigm, a diversity and strategy inclusion firm that's known for its work with tech companies like like Slack, Airbnb and Pinterest. I asked Berry Soltani, a senior consultant at Paradigm, about what are some of the most important steps are that startups can take to ensure they are recruiting candidates from a more diverse pool. But she said that recruiting is only part of the process.
"We find that most companies already have a candidate pool that is more diverse than their current workforce — and that gap is likely to only widen given Black and Hispanic/Latinx professionals are far more likely than White peers to have lost their jobs amid the pandemic," she said.
She did say, however, that startups should review how they recruit candidates — referrals tend to be more homogenous — and seek out more places to post listings, like on job boards built for people from underrepresented groups.
Next, as startups are interviewing candidates, they should add more structure to the hiring process in order to weed out the potential of hiring based on unconscious bias. Interview rubrics can help startups ensure that they are evaluating candidates consistently.
Lastly, startups should track how candidates move through the hiring funnel. "We often find that white candidates are disproportionately hired," Soltani said. "Analyzing these data will, one, hold you accountable for driving equitable outcomes and, two, show what strategies are and are not working so the company can iterate as needed," and set more specific goals about how many candidates to interview from underrepresented backgrounds to interview for particular roles.
The direct-to-consumer startup community is still young, and many companies still have the opportunity to overhaul their hiring processes while their employee base is still small. But to do so, they need to take action now. Customers, as well as e-commerce talent, will remember more fondly the startups that did more than just post on Instagram.