'The evolution continues': Target is expanding its clean beauty offering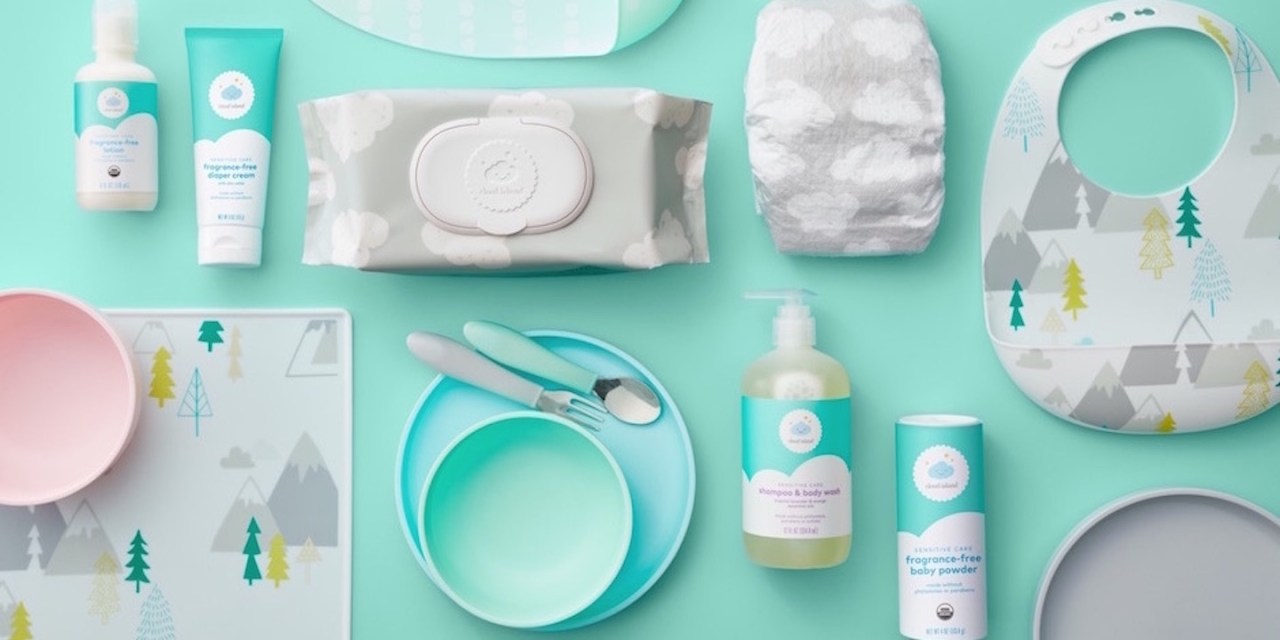 Image via Target
This story first appeared on Glossy, Modern Retail's sister publication covering fashion and beauty.
The clean beauty game continues to heat up.
Shortly after Sephora announced it was upping its clean standards in July to include 50 free-from ingredients versus 13,  Target revealed more details around its clean program this week. Though Target Clean also extends to the retailer's household essentials and baby departments and spans approximately 5,500 items across the entire assortment, its beauty and personal care is its largest and entails 4,000 products. In 2008, Target began stocking clean products with just nine brands; today it will be carrying more than 30. The retailer's own private-label brands like Smartly (which contains some essentials product) and Goodfellow & Co are featured prominently in Target Clean in Beauty, but so are Unilever's Shea Moisture and Versed skin-care, which launched in May.
"For years, we've been noticing our guests' interest level in products free from certain chemicals has been growing and that came to life primarily in our curation of natural beauty, but the evolution continues and they also want to see even more. But they also want clarity around helping them find those offerings on Target.com and in our stores," said Christina Hennington, Target's senior vice president and general merchandise manager of essentials, beauty, hardlines and services.
Target's beauty and essentials segment accounted for nearly $18 million in sales in 2018, which was 24% of total company sales, making it a larger sector than its food and beverage category or apparel and accessories. Ulta, meanwhile, rounded out last year with about $6.7 million in sales.
Hennington said its clean beauty division saw double-digit sales. While a lion's share of Target's clean beauty initiative is in the face and body category, as consumers first began thinking about ingredients that went directly on them, Hennignton said it has grown its clean hair segment dramatically in 2019, thanks to brands like Love Beauty and Planet.
Though retailers as varied as Credo to Ulta have their own iterations of clean and good for you beauty lineups, Hennington said Target's edit is meant for the customer to distill "what is right for them" easily and quickly, complete with a new clean icons that will be displayed alongside product online as well as in its 1,844 stores. Target's other 13 logos, such as those that say if a product is paraben-free, vegan or does not contain fragrance will also be showcased, additionally. This is to enforce Target's larger chemical strategy that began in 2017. In all locations, Target's clean beauty will be merchandised in new, dedicated endcaps to showcase its prominence (in most stores, Target has about 10 aisles of beauty space).
"We've been investing more space into beauty through our store remodels and new formats, and want to continue to invest in categories of growth," said Hennington. "We've doubled our space for clean, we've doubled our assortment, year-over-year. We are about efficiency and discovery, so customers can find what they want if they know exactly what they want, but they may be surprised by what they may not have known they needed."