'The department store model is broken': Sephora & JCPenney friction may hasten shop-in-shops' demise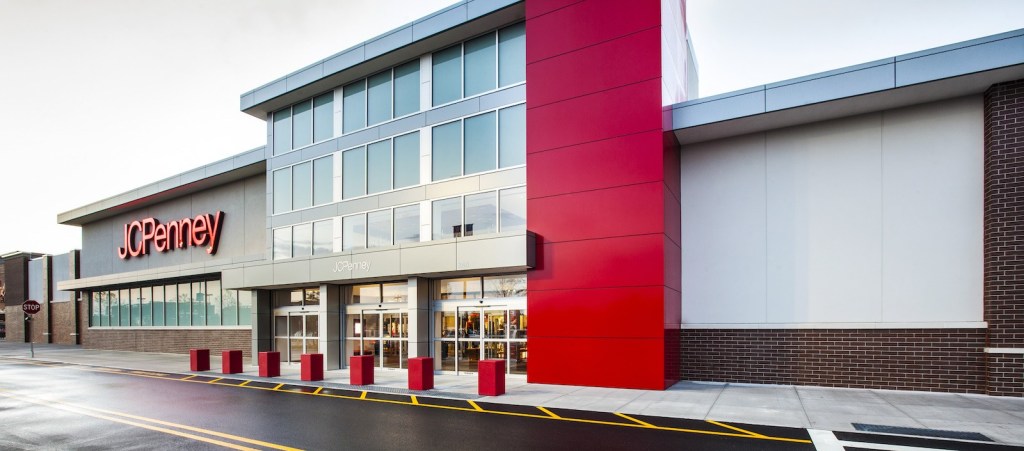 JCPenney already faced a tough road in re-opening its stores, as the company was struggling to grow sales even before the coronavirus. Now, it has another headache to contend with.
In court papers filed Friday and Monday, JCPenney filed a temporary restraining order to prevent Sephora from shutting down its boutiques within JCPenney stores. According to JCPenney, Sephora said that it wouldn't re-open its in-store boutiques unless JCPenney agreed to end its 16-year deal with Sephora early. Sephora, meanwhile was upset that JCPenney decided to furlough full-time Sephora inside JCPenney (SiJCP) employees while stores were forced closed.
Whether Sephora ends up re-opening its in-store boutiques on JCPenney's timeline or not, there is no question that even before the coronavirus, department stores were losing their luster. It was getting harder for department stores to convinces places like Sephora that it was worth it for them to open boutiques within department stores in order to gain access to valuable new customers. Now, the coronavirus could permanently fracture some of these relationships.
A changing dynamic
When Sephora announced in 2006 that it would start opening boutiques in JCPenney stores, Sephora had just 120 stores in the U.S., while JCPenney had roughly 1,000, so the department store chain was helping Sephora reach customers where it had no physical presence. Since then, JCPenney's brick-and-mortar footprint has shrunk, and has just under 850 stores in the U.S. Meanwhile, Sephora's has grown, and it now has more than 490 stores standalone stores across the Americas, excluding the more than 650 shops it has opened within JCPenney locations.
JCPenney wasn't alone in having a shop-in-shop arrangement — Macy's has had a partnership with Luxottica since 2009 to operate Sunglass Hut locations within its department stores. But these types of partnerships have become less popular in recent years as the popularity of department stores has faded. During its last earnings report, its fourth quarter earnings in February, JCPenney reported that comparable sales declined 7% year-over-year.
In an email dated April 26 and included in court filings, Sephora CEO Jean-André Rougeot said to JCPenney CEO Jill Soltau that, "Under any scenario, (JCP bankruptcy or not)we can both see that SiJCP  is at the end of the road. Due to JCP well publicized financial struggles, brand partners will be very leery to continue to work with JCP and new brand launches will dry up for sure."
What once was a way to highlight new and exciting brands became a vehicle for aging stores to remain relevant. JCPenney doesn't break out how many sales the Sephora shop-in-shops generate, but Soltau said in an earnings call at the beginning of 2019, that "like our apparel businesses, beauty is very important to us." But shop-in-shops have also been helpful in a few other regards. Partners like Sephora may have been able to get access to exclusives or influencer partnerships that department stores like JCPenney may not have been able to get access to on their own. For example, Soltau highlighted during the company's most recent earnings call that JCPenney would be getting access to an exclusive line that Selena Gomez was launching in Sephora.
Soltau had also said last year that JCPenney was testing a new type of concept called the styling room, where JCPenney would install digital billboards adjacent to fitting rooms that customers could browse for outfit inspiration, alongside other types of wall displays featuring complimentary accessories like makeup from Sephora.
JCPenney did not respond to a request for comment, but spokeswoman Brooke Buchanan told CNBC in a statement that, "JCPenney filed a temporary restraining order so Sephora could not prevent JCPenney from reopening Sephora inside JCPenney  locations," and that, "we remain committed to working together to drive sustainable, profitable growth, as SiJCP continues to be a beauty destination that serves millions of customers each year."
Meanwhile, a Sephora spokesperson said that, "Despite JCPenney's claims, we did not threaten any action that would have impacted SiJCP operations in the near-term or JCPenney's ability to sell beauty products in its stores. While we understand that JCPenney has put itself in a tough position in recent years, this is a very unfortunate development that we hope to resolve quickly. We will continue to work with JCPenney as stores reopen, while continuing to take action to support our people and our brand partners."
Can shop-in-shops survive?
The question remains what the shop-within-ship concept will look like once more businesses can reopen. "I think this would be a significant blow to JCPenney's model [if Sephora closed its in-store boutique]," said Tiffany Hogan, analyst at Kantar Consulting said. "Because it is such a traffic driver, and it also signals that Sephora no longer wants to be there, which I think sends a message to shoppers, that are a little bit more savvy about what's going on inside stores, especially in this environment."
"The department store model is broken," said Jessica Ramirez, retail research analyst for Jane Hali and Associates. "Traditionally, when you were a designer, when you were a brand, you wanted to be in a department store, because it gave you exposure…even these direct-to-consumer brands don't want to partner with department stores."
While it remains to be seen how the JCPenney and Sephora deal plays out, a couple of things are clear. One, if Sephora does exit its deal with JCPenney, JCPenney will have to figure out other ways to revamp its beauty department. Second, especially considering how hesitant shoppers are now to visit physical stores, offering brands and retailers a physical, branded space within department stores is likely not going to be a very effective selling point, at the very least until shoppers want to visit stores again. So, department stores will have to figure out what else they can offer brands and retailers — whether that is prominent access on their website, or more control over how the partnership is structured.
"As department store sale are going to continue struggle this year to dig themselves out of this particular condition, being connected to the right brands is crucial, even if it's just the right brands that you sell within department stores," Hogan said. "Making sure they have the right assortment I think is going to be top of mind for the rest of the year."