How swimwear brands market themselves during a vacation-less summer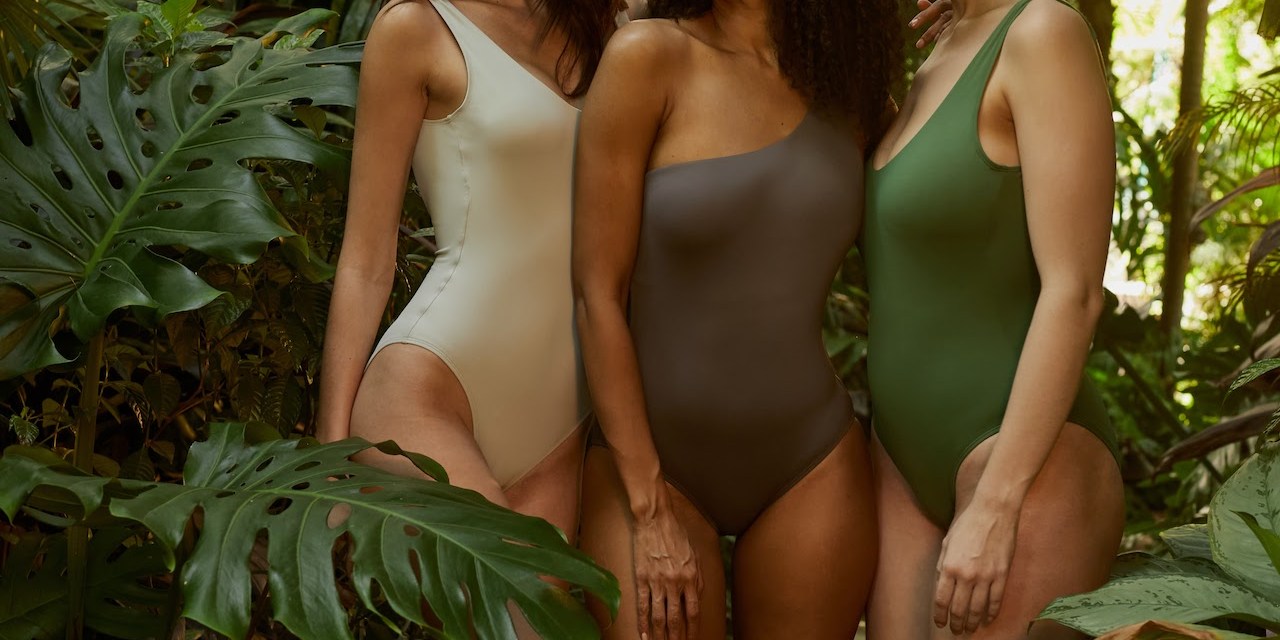 Summer leisure brands had to quickly change their marketing, and some saw positive results.
Andie Swim, for example, sold a record 30,000 swimsuits last month. Despite many canceled vacations and closed public pools across the country, swimwear brands are seeing seasonal surges  — and a change in marketing helps explain why.
In its advertising, the swimwear brand — which gained a following through its popular Instagram ads since launching in 2017 — repurposed the use of bathing suits for activities like yoga. In turn, this help push sales of its "season-less classic black swimsuits." Andie's customer experience manager, Karen Zhou, attributed part of the spike to existing customers in markets with warm climates, as they're likely to have private backyard pools. The company began seeing an increase in fit inquiries in late spring, and had its best-ever performing week in early June, along with doubling the monthly rate of returning customers.
Amid a backdrop of a struggling apparel industry, and following months of stocking up on essentials, these optimistic purchases could make summer a turning point for underperforming categories. According to the latest survey by consumer marketing firm Klaviyo, while the majority of shoppers still plan to online shop, many "plan to refresh their summer wardrobe." 51% of women and 40 percent of men said they plan on buying apparel or accessories in the next month, with the women's lists including bathing suits, summer dresses and shorts.
But the swimwear brands that have seen success, thus far, were the ones that strategically shifted their messaging and acquisition strategies.
Tapping into an existing customer base
Like many DNVBs, Andie focused solely on e-commerce once the coronavirus hit. Shifting from plans to open a physical store, founder and CEO Melanie Travis "threw out all of the brand's pre-baked marketing plans," according to the company, including out of home campaigns, to hone in on repeat customers. This slight pivot was accompanied with the ramping up of the referral and rewards program.
Going forward, the company hopes to use this momentum to further accelerate sales. Zhou said Andie is exploring new channels — like direct mail, Pinterest and affiliate partners — to help extend customer acquisition into the fall. They will also continue to invest in go-to digital channels like Facebook and Instagram, as well as email and SMS marketing, which were "crucial back in March and April" when the company slowed down spending.
Bolstering customer service was a big part of the strategy. Zhou noted that many customers tend to contact support multiple times and through different channels, so streamlining the conversations was a priority for the two-person CX team. "Swim is a vulnerable category for many people," explained Zhou, so ensuring the customers are hand-led toward the right shape and size is important in decreasing returns.
Last fall, Andie began testing out SMS with the backend platform Gladly, with a goal to help employees keep track of customer conversations. Zhou confirmed the organic support via text and calls bumped conversion by 30%. In late May, Andie also added a chat payment option to help reduce abandoned carts by increasing CX-led purchases.
Reframing swimwear
On the men's side, shifting the advertising of swim trunks is somewhat less involved. It's also a smaller hump to get over than, say, marketing travel luggage. New York-based men's swimwear brand Fair Harbor also had its best month yet in May, tripling year-over-year sales — and the company attributes some of that success to how it described its offerings.
Siblings and co-founders Jake and Caroline Danehy said that after a strong February and a sudden halt in March, the goal was to stay lean by tapping the customer base and showcase the collection's versatility. "We pulled back events and beach marketing," said Jake Danehy, going from touting "the best swimwear" to "the best shorts." This helped Fair Harbor see an immediate lift; inventory sold out quickly.
With travel and outdoor activities still being restricted, and second virus waves already hitting Southern states like Florida and Texas — it's difficult to plan for summer merchandising. It's even harder to think beyond then; "We are concerned about going into fall, but are optimistic," Jake Danehy said, citing potential pushed back travel plans.
This is why Andie Swim credits leaning on the community of previous shoppers to keep revenue steady. As Zouh put it: "whenever there's a lot of uncertainty, we try to find new ways to lean on existing customers."