Stitch Fix is leaning on celebrities like Venus Williams as it tries to expand its customer base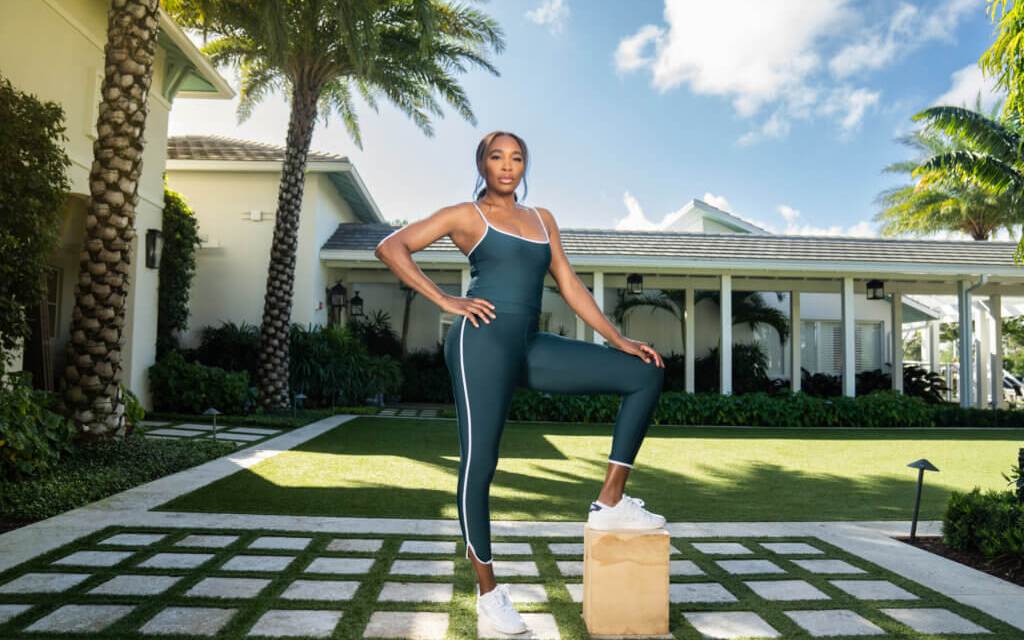 Stitch Fix
Styling service Stitch Fix is tapping new celebrities and influencers to convince people to use its business for more occasions.
Most recently, Stitch Fix launched a marketing campaign this week featuring tennis star Venus Williams. As part of the campaign, Williams is sharing tips on "conquering intimidation at the gym" on Stitch Fix's various social media channels. According to a Stitch Fix spokesperson, the company will also make products from Williams' activewear brand, EleVen, available for purchase through Freestyle, its á la carte shopping service, in the spring.
As Stitch Fix has gotten bigger, it's been able to land more notable names, like Williams, for brand marketing campaigns. In the fall, for example, it partnered with three NFL players to promote an exclusive line of men's sports jackets. But Stitch Fix has steadily been relying on influencer-led campaigns for the past several years to promote new services — ranging from men's and plus-sized-focused styling services to Freestyle, which launched in September.
Stitch Fix launched Freestyle with the goal of reaching more customers, beyond just the ones who were willing to commit to receiving a box of clothes on a regular basis. Freestyle gives Stitch Fix a way to grow revenue, as adding more subscribers has become more challenging the longer the company has been around.
Retail analysts say the company's goal with these marketing campaigns seems to be to get customers to think of Stitch Fix first and foremost when they want  to pick up a new pair of workout leggings or a dress for a party.
"With Freestyle — it is just online shopping," Gabriella Santaniello, founder of retail consulting firm A Line Partners. She said the challenge the company faces is in convincing customers to go to Stitch Fix for all of their apparel needs, versus any other big-box retailer or department store.
During Stitch Fix's fiscal first quarter earnings call in December, the company reported that revenue was up 19% year-over-year, hitting $581 million. But, the company reported that net additions of clients came in below expectations.
Chief financial officer Dan Jedda said on the earnings call that the company has been "iterating on new client acquisition and onboarding methods" since launching Freestyle, which impacted conversion. The company did not break out how much revenue came from Freestyle that quarter.
Stitch Fix CEO Elizabeth Spaulding said in December that while the company was still rolling out Freestyle, it wanted to "be conservative with marketing spend." But Jedda said that Stitch Fix would start focusing on newer marketing channels for Freestyle this year, including Google Product ads and influencer marketing. Spaulding said that the company also started testing out "influencer-curated picks."
When Stitch Fix launched Freestyle in September, it positioned the service as more personalized than a traditional e-commerce site, based on all the data points Stitch Fix has collected on people's style preferences and sizing through its styling service. "We're showing you things that we know will fit you and match your own personal style," Spaulding previously told Fast Company.
However, the launch of Freestyle has also caused tension with Stitch Fix's thousands of full-time and part-time stylists, whom the company has long relied on to figure out which clothes to send subscribers. The launch of Freestyle came roughly two months after hundreds of stylists quit en masse, in response to Stitch Fix limiting what hours stylists could work during the day.
In a Reddit group for Stitch Fix stylists, some stylists will point out when an Instagram ad only promotes Freestyle, questioning whether or not the company will rely less on them going forward.
Over the years, Stitch Fix has also worked with influencers to target different types of shoppers that it wants to use the styling service more. In 2017, the company launched a selection dedicated to plus-sized shoppers, and for the past several years, has launched limited-edition collections with plus-size influencer Katie Sturino. Last fall, the company launched a collection of exclusive sports jackets with NFL players Kyle Pitts, Marquise Goodwin, and Fred Warner. Stitch Fix launched a men's styling service in 2016.
Jessica Ramirez, retail research analyst at Jane Hali & Associates said the challenge for Stitch Fix in the months ahead is to ensure the shoppers the company hopes to reach — especially those outside of the usual Stitch Fix customer demographic — remember these campaigns. She said some of the influencer-led campaigns can feel "limited."
"I know the clothing for plus-sized [for example] is there," Ramirez added. "As an analyst, I am constantly looking at it, but it [feels] like a one-time touchpoint."