Startups are pitching auto-replenishment services as data collection tools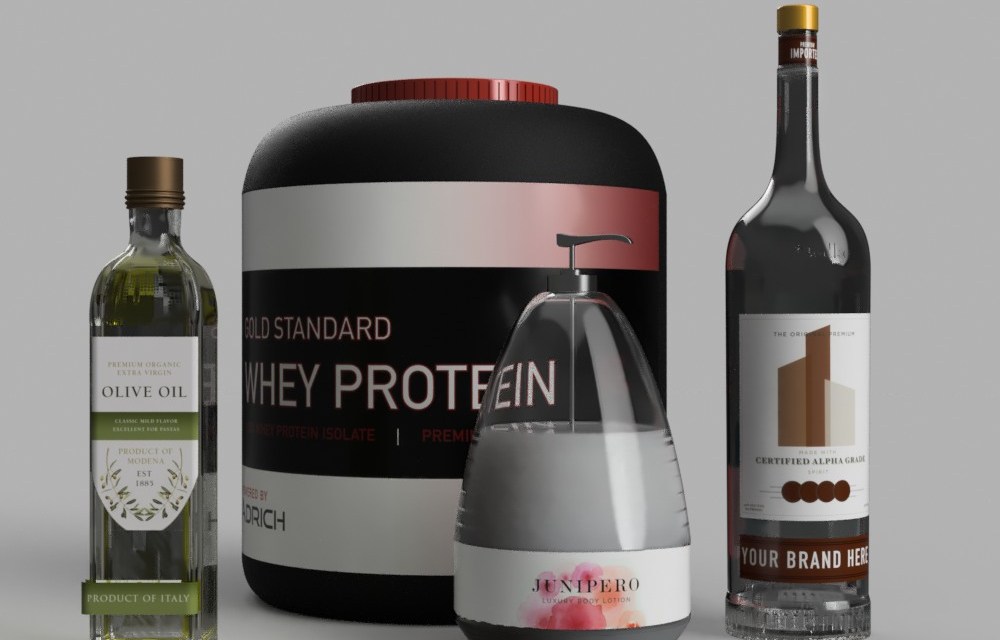 Adrich
Some tech startups are trying to get brands on board with auto-replenishment by pitching them on its potential for data mining.
Right now, the big name in auto-replenishment — a rough umbrella term for services that automate the reordering process of, say, a can of soda or any other frequent purchase — is Amazon's Dash Replenishment program. While Dash Replenishment might be the largest program in what remains a niche industry, a growing number of startups like Adrich, Replenium and Vectorform are pitching auto-replenishment systems to brands. To stand out, they're making their case not on just the economic benefits of convincing customers to set auto reorders, but also on the potential consumer usage data that they can source (and that Amazon tends not to share).
"At the end of the day what we give is a real-time view of how consumers interact with the product inside their homes," said Adhithi Aji, CEO and founder of Adrich, a company that sells peel-and-stick smart labels to CPG brands and has worked with companies like Clorox and Colgate.
Amazon first launched its Dash Replenishment program in 2015. Now, over 120 products are enrolled in the program, a group that consists mostly of printer ink, toothbrush and diffuser brands. The items can signal via Bluetooth when a product needs to be replaced. Amazon shoppers who have Dash Replenishment turned on can have, say, printer ink automatically show up in their Amazon shopping cart as soon as it starts running low.
That is a conscious evolution of Amazon's Dash buttons — which, while widely derided, were always designed to be a temporary, according Tom Furphy, CEO of the e-commerce auto-replenishment platform Repleniuma and former Amazon executive who led the development of Amazon's Dash buttons and later Dash Replenishment while at the company. He said the thought with the physical buttons was, "we can use those buttons to train folks that with very little effort" to reorder products.
But startups like Adrich are trying to give brands the ability to set up auto-replenishment, without having to go through Amazon. 
The way that Adrich's service works is brands can either add the smart labels themselves during manufacturing, or they can send them as an option for customers to add. Aji said that, through smart labels, "any consumables manufacturer can convert their existing or new products into a connected product." She used the example of a can of coffee: smart labels can sense how much liquid is inside a can, and relay when it's time to reorder. Aji's company integrates with WooCommerce, Shopify and, as of last month, Amazon — meaning that, once that can of coffee is running, it will be added to a customer's cart on Amazon.
Still a niche service
While the economic incentive for brands to push auto-replenishment is clear, auto-replenishment remains far from mainstream. "It's still really nascent, it's still early," said Furphy. Replenium doesn't sell smart labels — rather, it's a platform where customers can select certain products they regularly need, and it uses machine learning to determine how frequently they will need a refill. "There's an adoption curve that we're still early on, and I think [it] is going to be relatively slow," he said.
Part of the problem is that there just aren't many devices that have connected capabilities. (One of the few exceptions is printer ink — smart printers are widespread enough that systems for automatic reordering are already widely embraced.) There are a few exceptions: some brands, like the coffee startup Bottomless, send customers a connected scale in order to alert them when their coffee beans are running low, and automatically schedule the next order. But these examples are more of an exception for now.
On the consumer end, Furphy pointed out that for auto-replenishment to be worthwhile — meaning an actual time-saving measure for consumers — a significant share of their repeat purchases need to be set to auto-replenishment. If only, say, their shampoo and their printer ink refill automatically, that likely won't save them a store trip. "If you have a home where you have only 5% of your products driven by IoT [connected devices], that's nice, but it's still not really saving you anything," he said.
A potential data source
For now, the main driver of auto-replenishment is Amazon. But Amazon shares very little data with its partners about which customers are using replenishments and how they are using it, said Furphy. For example, Furphy noted that Amazon does allow brands to buy ads that target customers who "exhibit certain behaviors" gleaned from Dash Replenishment, Amazon doesn't specifically break out much of that information for brands.
Yet these vendors are betting that brands will be eager for a window into how, exactly, their products are being used in a person's home. Aji used the example of a new product that has just hit the market. If the device has a smart label or a Bluetooth connection to track usage, brands could get a clearer sense of how customers are reacting to it beyond just pure sales figures. "They try to understand, is there a drop-off in the usage?" she said. Or, when customers first bought the product, "did they use it once and throw it in the trash?"
Replenishment information can also help in targeted advertising — brands can learn, for instance, what time of day their products are most often used, and they can use that to reach customers at that moment. Through Adrich, Aji said, brands also have an opt-in feature where brands can send text reminders to their customers: say a vitamin company sells a product that is meant to be taken twice a day. Brands can nudge the customer with texts reminders.
Furphy said that another benefit of smart reordering is that it offers companies insights into exactly how much of their product customers are using. Take a shampoo brand. They might project that "a customer should use a third of an ounce for each usage, but what we're finding is they're actually using a quarter of an ounce, because then the sales turnover rate is lower than it should be," he said. "They do find that interesting when the reality and the projection meet."