Shopify partners with China's JD.com on cross-border sales for merchants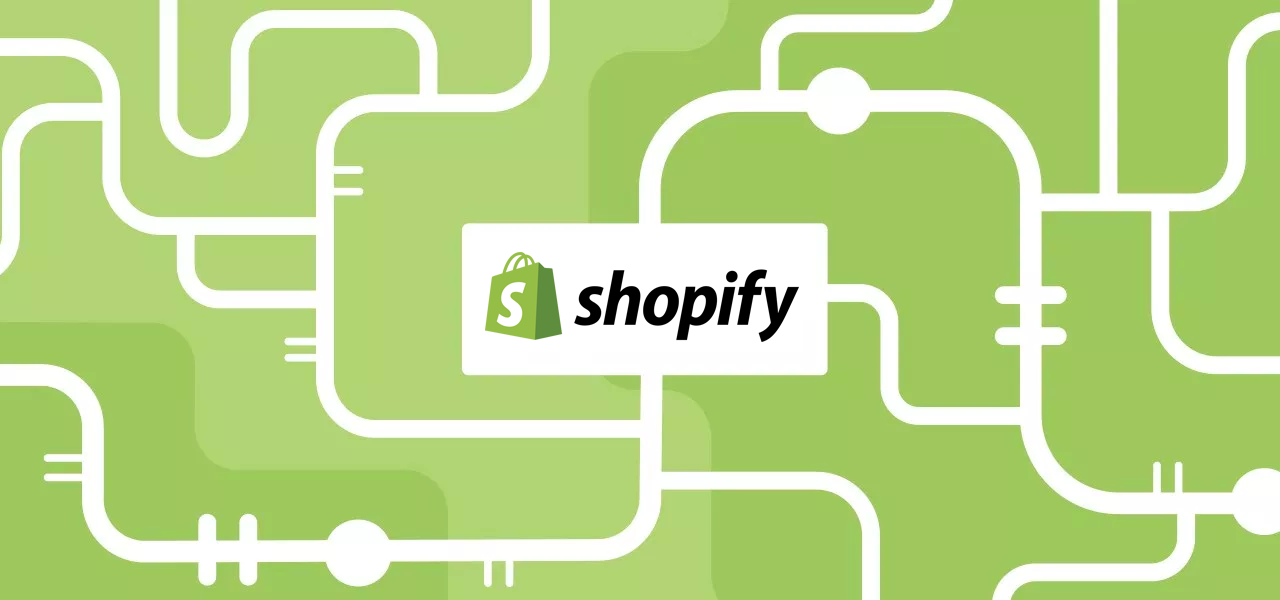 Shopify is partnering with China's e-commerce giant JD.com in a bid to increase its cross-border sales.
As part of the agreement, U.S. businesses with Shopify storefronts will be able to list their products on the Chinese online marketplace, used by 550 million customers. JD.com will handle end-to-end fulfillment by transporting goods from its U.S. warehouses to China using its own cargo flights and completing deliveries. 
The deal is aimed at opening up access to the world's biggest online shopping market for Shopify's 1.7 million merchants, many of which are small businesses that sell directly to consumers. China's e-commerce sales totaled an estimated $2.1 trillion in 2021, according to analysis firm GlobalData, more than double the U.S. market.
According to Shopify, the new integration reduces the cumbersome process of selling in China for foreign brands from 12 months to about three to four weeks. Merchants will receive support with onboarding and access to features including automatic customs calculations, duties and FX rates and smart translations of product titles and descriptions. They will also be able to source products from JD.com's pool of pre-vetted suppliers.
Ahead of today's rollout, Shopify was quietly testing the tool with select businesses including designer clothing brand Altuzarra. The launch is part of the company's drive to boost cross-border sales in a bid to sustain its mammoth growth during the pandemic. 
Shopify's gross merchandise value was $41.8 billion in its fiscal third quarter, an increase of $10.8 billion or 35% year-over-year. In 2020, its GMV grew a whopping 96% to $119.5 billion as more people shopped online amid the pandemic. Meanwhile, JD.com generated almost $55 billion during Singles Day in late October. More broadly, its third quarter revenue was 218.7 billion yuan ($33.9 billion), an increase of 25.5% from the same period in 2020.
Of the 1.7 million merchants that use Shopify's software to sell online, 50% were in the U.S., 8% in the U.K. and 6% in Australia in 2020. Asia is one of the company's fastest growing regions, accounting for about 15% of all merchants, Aaron Brown, a vp at Shopify, told Modern Retail. 
"Our strategic partnership with JD.com is the first international sales channel that handles the vast majority of the complexity involved in cross-border commerce on behalf of merchants," Brown said.
China's sophisticated e-commerce market is dominated by a mix of online marketplaces, social commerce and livestreaming platforms. Alongside JD.com, they include Alibaba's Tmall and its Taobao Live shoppable live video service and messaging and short-form video apps like Tencent's WeChat and Douyin (owned by TikTok parent ByteDance). 
To overcome local internet regulations, e-commerce agencies claim that most of their clients that operate in China have opted to list goods directly on local platforms instead of creating Chinese storefronts. They say the latter can prove costly and restrictive due to the country's strict online rules that target foreign websites and slow down cross-border traffic.
"Shopify isn't really the best solution for a Chinese site for those looking to do high volumes of sales," said Paul Rogers, an e-commerce consultant who has worked with Sony PlayStation and Dr Martens. "Most of our clients run a separate site hosted in China, fully optimized with all of the local payment options, and then also sell via a WeChat mini program and on Tmall." 
Shopify's JD.com sales channel could provide an "entry point" into China for brands looking to test the market before adopting a full-fledged storefront, according to Gregoire Barre, solutions consultant at We Make Websites, a Shopify Plus agency that works with international brands like Hasbro, Pangaia and Jigsaw. As with any online marketplace, he added that brands would still need to consider risks including whether their supply chains could sustain the volume of new orders and issues with counterfeits.
JD.com has found success in courting overseas brands, according to Sarah Xu, APAC research specialist at analysis and consulting firm Gartner. The company's JD Worldwide cross-border e-commerce platform, launched in China in 2015, offers 20,000 brands and over 10 million SKUs, from about 100 countries including the U.S., South Korea, Japan, New Zealand, France and Germany. Chinese consumers have gravitated toward international brands in specific categories — like activewear, cosmetics, baby formula and nutritional supplements — which they perceive as being higher quality than their domestic counterparts, Xu said.
JD.com also showcases overseas brands as part of its so-called "Super Brand Days" that boost promotional and advertising activity around specific storefronts. Recent examples include Adidas, Coca Cola, Dell and skincare brand CeraVe, which joined forces with JD Beauty for its China debut. While Nike has partnered with Alibaba's Tmall on online distribution. 
"We believe that the [Shopify] partnership will unlock the huge potential of the Chinese market for brands outside of China," said Daniel Tan, president of JD Worldwide. "At the same time, it will increase cross-border commerce by leveraging our global supply chain abilities, simplifying what has traditionally been a very complicated process."
In the past year, Shopify has focused on streamlining cross-border sales for its merchants. Last fall, it grouped together and rebranded its international selling tools — including local currencies, payment methods, languages and local website domains — under the Shopify Markets hub for early access users.
The strategy is also reflected in its app store ecosystem, home to 7,000 apps that merchants sync to their online storefronts to power front and back-end services, from abandoned cart reminders to web and social media integrations with Google, Facebook and TikTok. These also include plug-ins that enable merchants to sell on domestic and foreign marketplaces including Walmart, eBay, Japan's Rakuten Ichiba and Australia's MyDeal. Upon launching its Walmart sales channel in 2020, Shopify said it was expecting 1,200 sellers to utilize the integration by the end of that year.
But, Shopify isn't the only e-commerce platform to offer cross-border sales tools. Rival BigCommerce partnered with Latin American marketplace MercadoLibre last summer to give its roster of larger enterprise customers access to a new region. While Amazon says that its marketplace sellers can reach 300 million customers worldwide.
When asked about plans for additional international partnerships, Shopify's Brown teased that there was more to come. "We are always exploring new ways to help merchants succeed," he said. "Cross-border commerce has become increasingly important for merchants, and Shopify is committed to building a future where commerce isn't restricted by borders."