Scouting report: Buy-side pros evaluate winners, challengers in retail media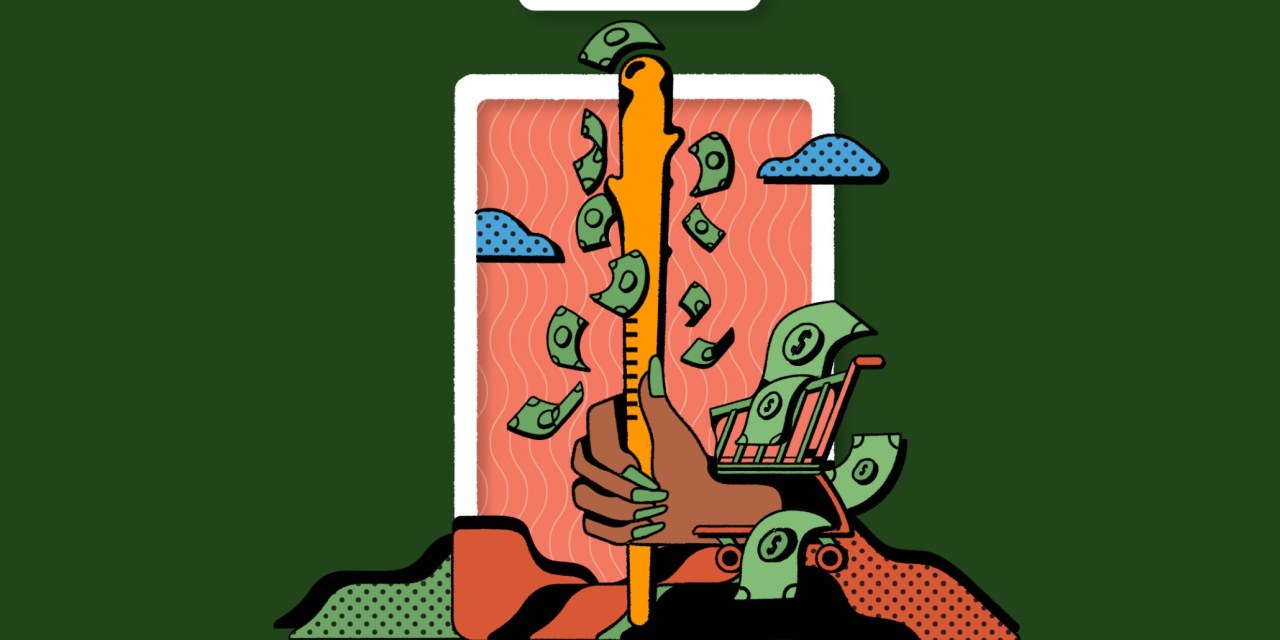 This article is part of the Digiday Privacy Preview, a digital issue of stories examining what the coming changes to Chrome and iOS will do to the worlds of media and marketing. Read the rest of that coverage here.
Retail media is getting a second look from media buyers as they try to get in front of shoppers, who are spending more time online than ever before, thanks to the Covid-19 pandemic lockdown. The coming end of the third-party cookie will make retail media invaluable to them, as they hunt for ad platforms that can offer scaled audiences.
Right now retail media is defined by an arms race between Amazon and Walmart. However, retail media challengers like Target and CVS are looking to compete with their own offerings.
Digiday spoke with three buy-side executives who served as scouts, sharing their thoughts about the latest retail media platforms, and weighing in on who will win big this year to come out on top in 2022.
Gaining
Amazon
Amazon is setting the pace with its expansive offerings and leaving other brands to play catch up. And since the pandemic has shuttered in-person shopping, advertisers are throwing more ad dollars at e-commerce platforms, with Amazon at the forefront.
Amazon has its very own DSP and a multitude of self-service offerings. According to one scout, Amazon's wealth of behavioral shopping data is what keeps advertisers coming back, allowing them to target consumers based on what they browsed or purchased. But that's not all.
The e-commerce giant also has properties including Twitch, Amazon Prime and Audible, all of which push it further into the audio and video space.
"Amazon is the clear leader right now and I think they will continue to be just because of their multi-platform ability," one buyer said. "They have such great supply and distribution platforms."
Walmart
According to media buyers, Walmart could prove to be a big thorn in Amazon's side.
From 2019 to 2020, Walmart's digital ad impressions increased 50% year-over-year. And earlier this year, the company linked up with The Trade Desk, with big plans for major growth, including launching its own DSP, with proprietary segments based on sales data from 150 million customers every week.
Recently, the retailer merged its online pickup and delivery paid search products, simplifying campaign management and execution for advertisers while simultaneously expanding potential ad inventory and placements, per one scout.
The retailer has almost 5,000 brick-and-mortar locations, offering digital ad placement on in-store TV walls. It's a number that eclipses Amazon's, which has fewer than 60 Amazon convenience and book stores and just 500 Amazon-owned Whole Food stores.
"They're the big one to compete with Amazon," said one scout. "Really being able to tie those experiences for in-store and e-commerce together and really make it more of an omnichannel advertising experience, I think is really interesting."
A second buyer argued that Walmart's success will hinge on how much targeting and measurement information the retailer is willing to share with advertisers.
"They're really being assertive in trying to market that first-party data through programmatic means," the buyer said. "So to have their own DSP means that they actually have had a lot of requests and have seen a lot of success and want to position themselves to provide their first-party data to other brands in the CPG category — or any other advertiser that finds their audiences of value."
Target
Similar to Walmart, Target has made efforts to prove itself as more than an in-store retailer. Back in 2019, Target rebranded its advertising network as Roundel, with an emphasis on first-party data and customer profiles to entice advertisers. The retailer also offers paid search offerings through Criteo.
What makes Target's offering interesting, according to buyers, is its internet-based advertising, which allows third-party companies to collect user information from Target's website and app to serve ads.
Hypothetically now, a brand could advertise on Target.com or the app or potentially target them on another site, per the buyer.
"They're like, 'At the end of the day, we have a certain amount of traffic that will give exposure to your brand. So we're going to offer paid search ads on our site,'" the scout said. "So as long as it's not a competitor, then they actually have a very unique playground."
A third scout said if they had to build a starting lineup of retail media platforms, Target would definitely make it to the starting five based on the "playground" the platform offers within those partnerships.
However, not all scouts are impressed with Target's offerings.
Target's online shopping experience — and advertising offerings — leave much to be desired, they said. For example, media buyers must go through Roundel for display ads and Criteo for search ads. "It's not really an end-to-end, seamless integration experience for the advertiser or the brand," they said.
Lagging
Kroger
Because of its regional nature, not yet available in all 50 states, Kroger may be a bit of an underdog compared to Walmart.
As of now, Kroger boasts 2,800 stores across 35 states — less than Walmart's nearly 5,000 stores, but still more than Target's nearly 2,000 stores.
Currently, the grocer offers customer data analytics for targeted ads, a self-service ad platform and paid search. In early 2019, the grocer announced a new attribution capability in partnership with Microsoft-owned PromoteIQ, where brands that used its self-service ad platform would also be able to view in-store and online sales results in relation to the campaigns run across Kroger properties.
Although Kroger has poised itself to compete with Amazon (via its pitch to marry in-store and online sales data), it stands a closer competitor with a platform like Instacart rather than a retailer such as Walmart or Target, given its nature as a grocery retailer, per the first scout.
"The grocery space is one where there's big opportunity for Kroger in the same way there is for Walmart," the first scout said, noting that there's a love-hate relationship between grocery retailers like Kroger and Instacart.
"You can shop Kroger or Walmart (products) through Instacart and I'm sure they'd rather you shop direct with them," the scout said. "But if that's what the consumer is, then that's where brands are going to advertise and where there's gonna be opportunity."
Instacart
Another serious contender in the retail media platform space is Instacart, especially as more shoppers looked to the app for grocery delivery in pandemic lockdown. Its marketplace spans 25,000 brick-and-mortar stores across the U.S.
Last April, Instacart reported a 75% increase in its active shopper base, bringing that number to 350,000 active shoppers.
Compared to other e-commerce platforms, Instacart is relatively new, with its self-service ad platform launching last year. However, it isn't a flash in the pan, scouts say. 
"Their network is extremely strong and they can actually flex as demand increases and it certainly has since the beginning of the pandemic," the third media buyer said, adding that the retailer has seen a notable influx in business from consumers who would rather safely shop online than in person.
Instacart continues to add partners, including Best Buy and Sephora for same-day delivery late last year. This year, the e-commerce platform partnered with Walgreens on the same service, unlocking new inventory and becoming a real competitor for retail media ad budgets.
According to the first scout, Instacart's current ad capabilities make it a strong contender, saying "they have a really robust advertising offering now, from a paid search standpoint, that's very competitive." 
"Instacart, I think that's a great opportunity for like your CPGs and your brands that have this really wide distribution to drive e-commerce sales, and [there are] more opportunities there than they maybe would with all those retailers directly," the scout said.
Walgreens
Walgreens is one of the latest drugstore chains looking to grow its advertising offerings. Last December, Walgreens announced the launch of its retail media offering, with its loyalty program front and center.
Like other retail media platforms, Walgreens has its own DSP, digital display and custom audience capabilities. And its 9,000 brick-and-mortar stores eclipses that of Walmart, Target and Kroger. 
However, it's banking on access to its first-party customer data, derived from more than 100 million loyalty members, to lure in digital advertisers. 
Still, at least one scout one isn't completely sold on its offering. 
"Do people look to go to (Walgreens.com) to buy things?" the scout said.