Rhone CEO Nate Checketts: The current crisis may act as a clearing house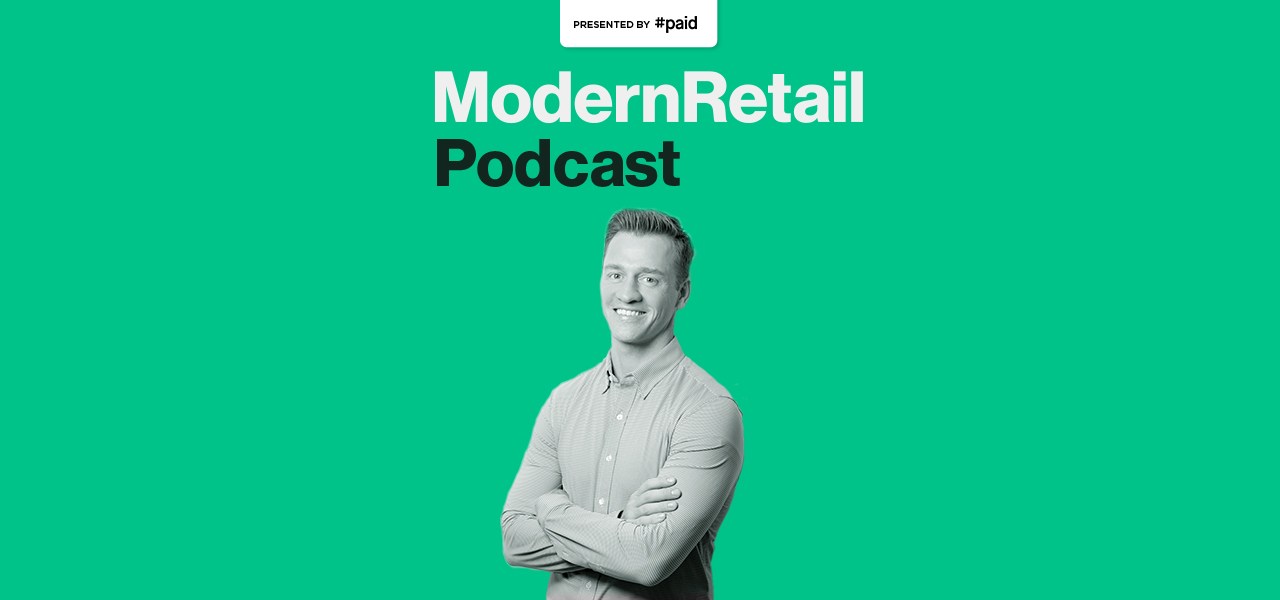 Subscribe: Apple Podcasts | Stitcher | Google Play | Spotify | RSS
Rhone CEO Nate Checketts said his company "saw the writing on the wall really quickly" in the early days of the coronavirus pandemic.
Companies like his men's activewear brand would soon be bloated with inventory and feel the pressure to boost e-commerce promotions.
"If everybody's getting promotional all at once, that's going to shift customer demand away from us if we're continuing to operate at full price," Checketts said. "So I challenged our team in 24 hours to get a promotion ready and to be ready to effectively communicate to the customers about what steps and actions we were taking."
That plan included an email newsletter that's actually useful to readers instead of just being a distress call — and the rare discount on Rhone products. "We won't go deep, but you will see brands that will have to," Checketts said.
"In some cases it might act as a clearing house to get non-serious players out, and that will present some opportunities. I do think that brands that I won't name but leaned so heavily into retail before they were really ready for it are in a lot of pain now," he added.
Even on Rhone's e-commerce front, he said, "there's definitely been a demand impact, no question."
Checketts talked about leadership values, what brick-and-mortar landlords should keep in mind and how he's staying honest with his employees.
Here are a few highlights from the conversation, which have been lightly edited for clarity.
The writing on the wall
"If retail and wholesale businesses are effectively shut down for some period of time, call it two months — likely on the small end; on the larger end it could be longer than that — that means that all these businesses are going to be bloated with inventory. And when they get bloated with inventory they're going to have to get promotional. And when they get promotional, if everybody's getting promotional all at once, that's going to shift customer demand away from us if we're continuing to operate at full price. So I challenged our team in 24 hours to get a promotion ready and to be ready to effectively communicate to the customers about what steps and actions we were taking."
Consumer dollars are still there for the taking
"I've had the opportunity to speak to over 30 brand leaders over the last two weeks. Every single brand is going through their P&L with a fine-tooth comb and making decisions. But what we shouldn't do is just stick ourselves in a hole and say 'I hope this goes away.' We should continue to try and contribute, and part of what we can contribute is, we make really great products that people can wear at home. And our warehouse is still shipping. People are still buying. People are going to Amazon and Walmart, and in some cases, they're buying birthday presents and anniversary gifts, in some cases they're buying 'feel better' gifts. They're not just buying eggs and milk and groceries."
Some companies will inevitably sink
"The things we talked about months ago are not false now. We're in this weird time. We have to weather it. And hopefully landlords and everyone will be favorable, but in some cases it might act as a clearing house to get non-serious players out, and that will present some opportunities. I do think that brands that I won't name but leaned so heavily into retail before they were really ready for it are in a lot of pain now. And that's going to continue to be the case."