Retailers increase e-commerce investments as they struggle to match last year's online sales growth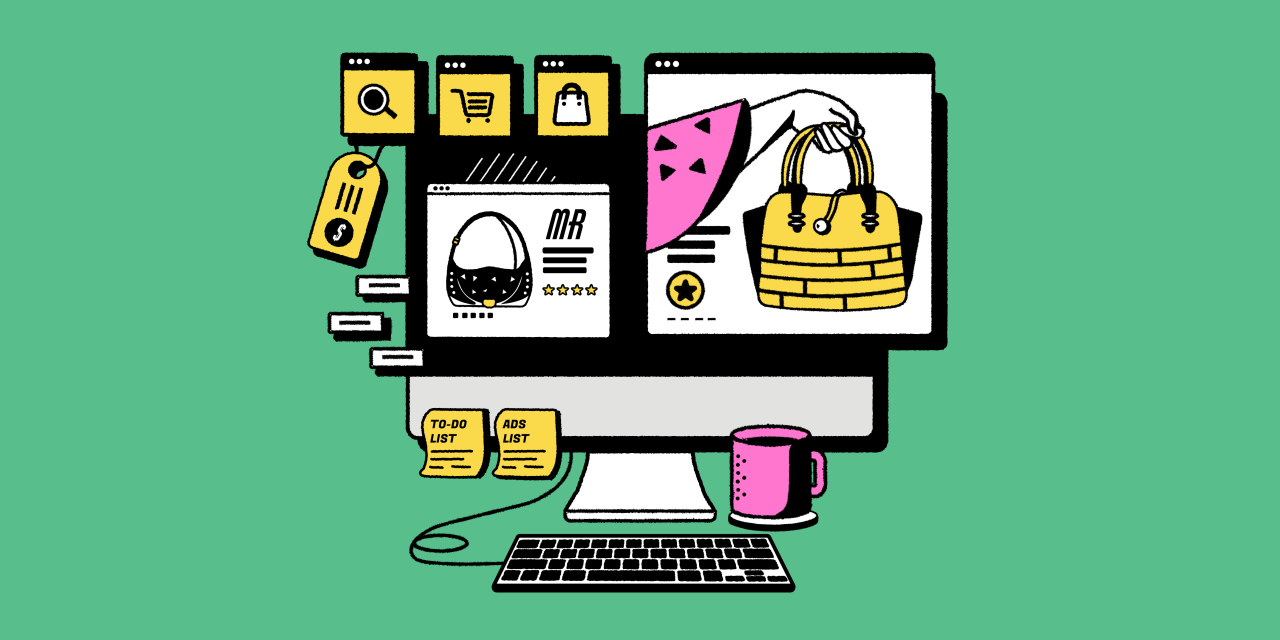 Ivy Liu
As consumers have headed back to stores in recent months, some retailers' online sales have begun to taper off. But, they are still making investments to bolster their online businesses in the future. 
Retailers ranging from department stores like Macy's, to apparel retailers like American Eagle Outfitters, have seen digital sales slow down as their stores' foot traffic steadily returns. While these companies' online sales are still beating their pre-pandemic levels, they are continuing to make investments to improve their website, fulfillment and online customer service going forward. 
The sharp drop in e-commerce sales, compared to either last year or early 2021, is to be expected after making big gains in such a short time during the past 18 months, said Laura Kennedy, a senior lead analyst at CB Insights. Currently, these retailers are up against high comps, so expectations have to be tempered, she noted. In turn, many companies expected this leveling off as more customers feel comfortable with in-store shopping. 
"The pattern is just further proving the importance of channel diversity and making e-commerce more profitable," Kennedy said.
Still, generally, e-commerce sales are showing an upward trajectory. According to the most recent data from the U.S. Department of Commerce, U.S. retail e-commerce sales for the second quarter of 2021 hit an estimated $222.5 billion, a 3.3% increase from the first quarter of the year. 
In short, e-commerce growth may be tapering off, but it's still of the utmost importance to retailers. Here is a look into how three apparel retailers plan to continue investing in e-commerce.
American Eagle invests in fulfillment
In its latest quarter, American Eagle Outfitters saw its e-commerce business drop by 5% compared to the prior year. This coincided with the retailer seeing record sales of $1.19 billion, a 35% year-over-year jump. The decline in its e-commerce sales was due to many customers heading back to its stores instead of shopping through American Eagle's various websites. 
However, during the same earnings call, American Eagle also announced it is acquiring logistics startup AirTerra to boost in-house fulfillment. The company, which was founded by Nordstrom's chief supply chain officer, Brent Beabout, is American Eagle Outfitters' first ever logistics acquisition.
"We will run AirTerra independently as it supports AEO's business as well as provides services to other retailers," AEO's chief operations officer, Michael R. Rempell, said on the latest earnings call.
Lululemon bets on virtual offerings
Athleisure remains a bright spot for many retailers, and Lululemon is looking to capitalize on the trend. This past quarter, Lululemon's North American sales increased 63% year-over-year, with international sales jumping 49%. Overall revenue hit $1.45 billion, up from $902.9 million in 2020. The company is currently set to surpass its 2023 revenue target by the end of this year. Lululemon did not break out its e-commerce sales, but said they've remained steady.
Last year, the company began heavily investing in e-commerce tools like virtual styling. The one-on-one 15 or 30-minute appointments, conducted via Zoom or FaceTime, utilized its at-home sales associates. The retailer also expanded its buy online, pickup in-store option, which helped it continue seeing strong digital sales.
In its earnings call this week, Lululemon's chief financial officer Meghan Frank said "our performance in [the second quarter] was driven by a strong response to our product offering, improving productivity in our stores, and sustained strength in e-commerce." She added that this "momentum" is expected to stay as consumers head into the holiday shopping season. 
Lululemon is also betting on new products to drive digital sales growth. Lululemon, which acquired Mirror in 2020, will increase marketing spend for the connected fitness device. Though most of Mirror's sales still take place online, Lululemon is also betting on stores to help the company sell the device. Lululemon currently has 150 Mirror store-within-stores, and plans to expand it to 200 by the end of the year.
Express overhauls its e-commerce operations
Not all retailers are seeing a slowdown in e-commerce sales growth. In categories that were hit particularly hard during the pandemic — like formal and workwear — some brands are seeing increased e-commerce growth over last year as sales of their products rebound. The e-commerce investments they made out of desperation last year have also started to bear fruit — and they are continuing to make similar investments.
Online sales helped Express' year-over-year sales jump 86% in its latest earnings, for example. The retailer had previously announced a goal to hit $1 billion in e-commerce sales by 2024, and confirmed it's now on track to do so. Express saw 15% increase in online transactions the past quarter, a 28% year-over-year jump and a 20% increase compared to 2019.  
The retailer, which began closing many of its stores last year after struggling to grow sales for years before the pandemic, has heavily invested in e-commerce tools. Express also shrunk the size of its remaining stores by 45%, which helped improve margins. As it transitions from a mainly brick-and-mortar operation to a digital storefront, the company is working to overhaul its website and mobile app. 
Chief operating officer Matt Moellering attributed the brand's latest digital tools for the increase in Express' online average order value. These include the website's new outfit recommendation tool, user-generated content, digital stylists and an enhanced mobile app, he noted.
All in all, online shopping has become a bigger part of people's lives, and it's here to stay, Kennedy concluded. "The question now is how much to plan to invest in [e-commerce and stores]," going forward.