Retailers are forging deeper partnerships with shipping providers to take on Amazon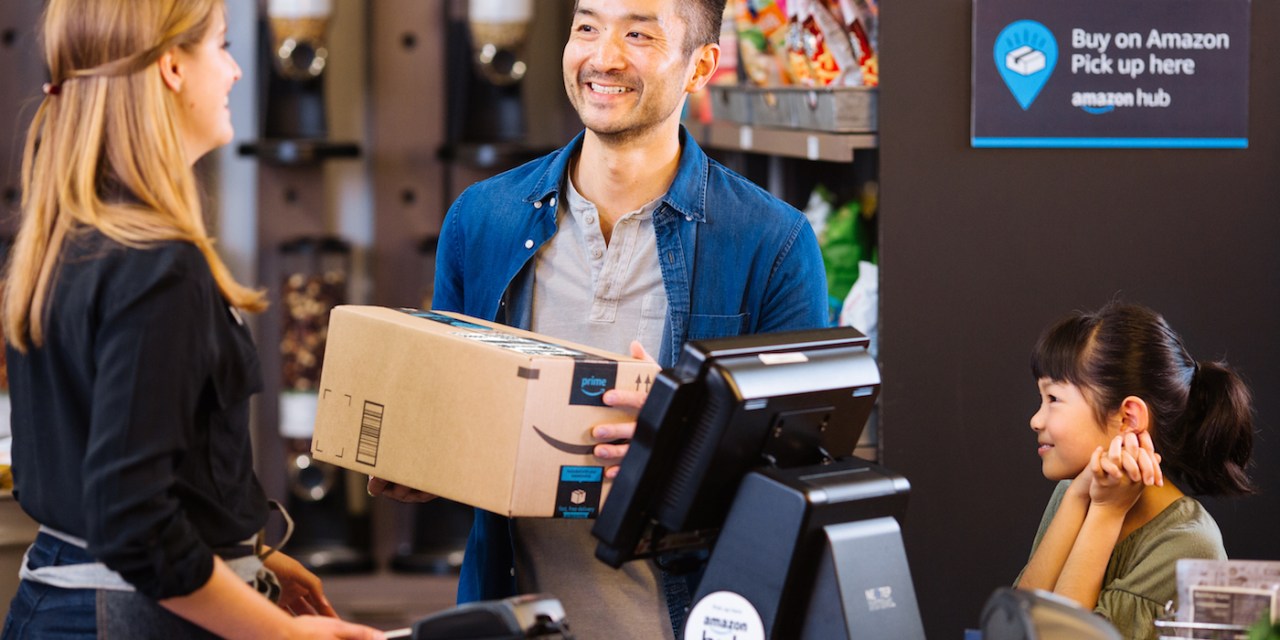 More brick-and-mortar retailers are teaming up with shipping providers to turn their stores into package pickup centers, as Amazon's grip on e-commerce threatens to upend both of their businesses.
This week, UPS announced that it's partnering with CVS, Michael's and Advance Auto Parts to allow customers to retrieve packages, print labels and drop off returns. Last month, FedEx announced that it was partnering with Dollar General on a similar deal. These announcements come on the heels of Amazon partnering with Rite Aid to allow their customers to pick up Amazon packages in stores, as well as securing a deal with Kohl's so that Amazon customers can return items at any one of Kohl's stores nationwide.
As Amazon starts to deliver more of its own packages — a recent analysis from Rakuten found that Amazon now delivers nearly half of its packages itself, up from 15% two years ago — shipping providers risk losing more and more business. In its annual report released earlier this week, FedEx addressed this head-on, writing in its section on competition that high-volume shippers like Amazon, which are "are developing and implementing in-house delivery capabilities and utilizing independent contractors for deliveries" pose a threat to its business. At the same time, retailers with large store footprints who are at the same time struggling to grow their online businesses need to find other ways to bring customers in stores.
Kohl's first started testing Amazon returns in 2017, and while the retailer has given few details on how much customers who return Amazon packages end up buying in-store, CEO Michelle Gass said during the retailer's earnings in May that the partnership has been useful in bringing in customers who are younger than the typical Kohl's customer — customers that other brick-and-mortar retailers are also eager to bring in.
"The Amazon-Kohl's partnership set the pace for what we are now seeing happen," Andrew Lipsman, e-commerce analyst for eMarketer said.
For FedEx and UPS, there are a few benefits to these types of partnerships. First, it reduces the risk of package theft, allowing them to appeal to customers who want a more secure way to receive packages. Second, it allows them to cut down on the cost of last-mile fulfillment, by consolidating deliveries to a Dollar General or CVS, instead of dropping packages off at different houses.
"A lot of the retailers that started as offline companies, they have the benefit that they have physical locations in cities [close to customer demand] already" said Laura Behrens Wu, CEO of multi-carrier shipping software platform Shippo.
UPS chief sales officer Kate Gutmann told the Washington Post that the shipping provider chose to partner with CVS, Michael's and Advance Auto Parts because they are retailers with a mix of stores in both urban and rural areas, and are open on weekends and late nights. Dollar General, meanwhile has one of the largest store footprints in the U.S., with 15,597 locations.
Additionally, many of these retailers have been slow to build out their online businesses. Michael's, for example just launched an e-commerce business in 2014, while Dollar General first launched an app in 2018 and is planning to roll out buy online, pick up in store for the first time this year. There's a reason for that: many of these companies sell lower cost goods (the average Dollar General customers spends $10 to $12 each time they visit a store) that make it difficult for them to turn a profit on online sales.
With fewer shoppers being in the habit of going to these retailers' websites when they want to buy from them, it also makes it more difficult for them to train shoppers to use services like buy online, pick up in store, which retailers like Target and Walmart have found to be increasingly helpful in driving foot traffic.
"They may not be naturally as suited to riding the click-and-collect wave," Lipsman said, "A lot of these retailers are hurting for foot traffic, and this helps bring in foot traffic plain and simple."