Pop Up Grocer founder Emily Schildt on rethinking the grocery experience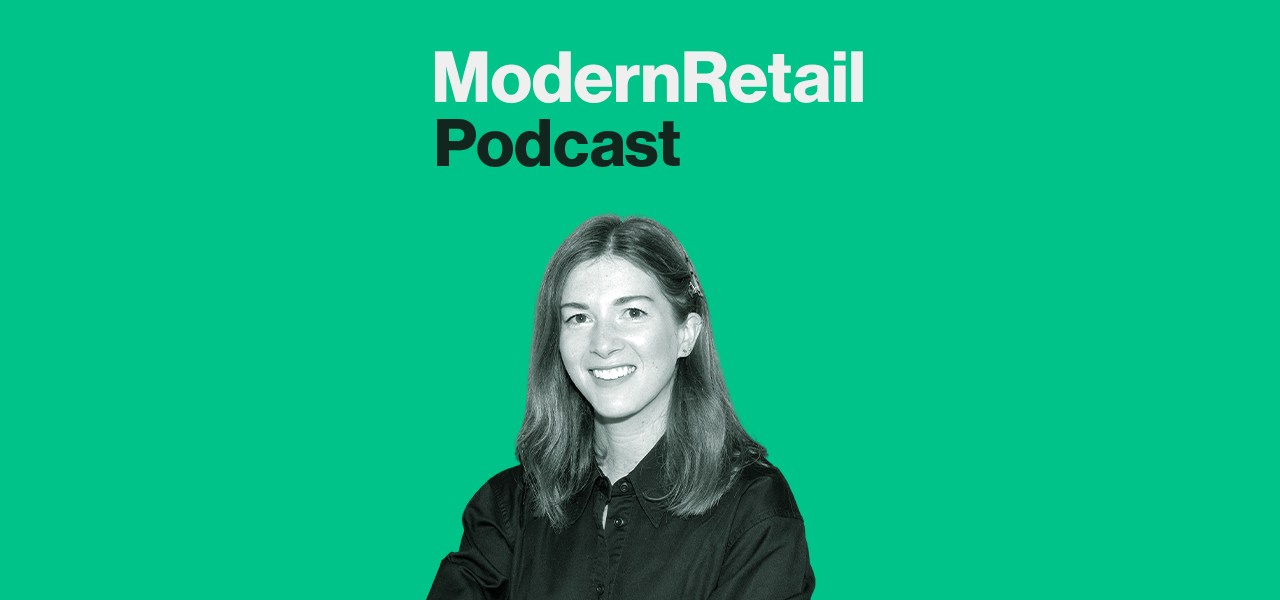 Subscribe: Apple Podcasts | Stitcher | Google Play | Spotify | RSS
It took a trip to London for Emily Schildt to realize that American grocery stores could do better.
"I came back personally really yearning for a grocery store experience like I had there," she said on the Modern Retail Podcast. "They were just beautiful spaces in which to shop — gorgeous products, but really thoughtful display and design."
Last year Schildt founded Pop Up Grocer, a traveling showcase of a few hundred products that sets up in U.S. cities for a month at a time. It had four locations to date; the next one opens in Brooklyn this October.
Many of the goods, like cauliflower crust, are available at grocery stores already, but Schildt argues that they're buried in a mass of other items. Since the 90s, the average grocery store's number of items has mushroomed from 7,000 to between 40,000 and 50,000, according to a recent book on the topic.
"It's a lot of cold outreach," she said about how she gets products that are worth the spotlight, many of which she finds on Instagram. A place at Pop Up Grocer helps show off brands that might otherwise remain obscure or have trouble selling online. "I think people find starting their own business so hard if they don't have all of the connections. And it's hard even if you do," Schildt said.
Schildt talked about the company's move into ecommerce, plans to raise outside capital and her favorite place to shop for food in Paris.
Here are a few highlights from the conversation, which have been lightly edited for clarity.
Safety first
"We're creating an environment that's better against an existing behavior that people are already comfortable with. They understand that grocery shopping's something they've had to maintain amidst the pandemic. We're actually giving them better products, design, environment, safety precautions. In Texas, I felt like one day things just completely went loose. Anybody was allowed in the store, there were no distancing restrictions. I saw people in there without masks. Pop Up Grocer was a true respite in that we were actually limiting the number of people inside, requiring masks and hand sanitization. We were giving personal service and keeping our distance. It's something people are looking for right now."
Grocery stores and trade shows are ripe for a shake-up
"I've been in the industry my entire career, and I was so sick of gong to these trade shows. So it was really selfish, like 'I just don't want to do it anymore.' I still talk to buyers all the time and they're like 'I don't understand where you're finding these brands' And 'I'm sorry, dude in your 50s; I'm on Instagram. This is where it's at!' So I was aware of how I was finding these alternative, modern ways in which to source brands whereas buyers were traditionally reliant on these large trade shows. And these trade shows have hundreds of products you have to sift through in order to find the ones worth your time. So I was very much thinking about a smaller environment for buyers to discover these items as well."
Instagram's feed brought to life
"A lot of the brands we source are the ones you're getting advertisements from. There's a click button there where you can shop. But for some reason, for food specifically, there's a disconnect between ecommerce and the physical grocery store. We're seeing that in the numbers. It's still only 4% of all food and beverage purchases [that are] made online."