Patagonia is investing in its Worn Wear resale platform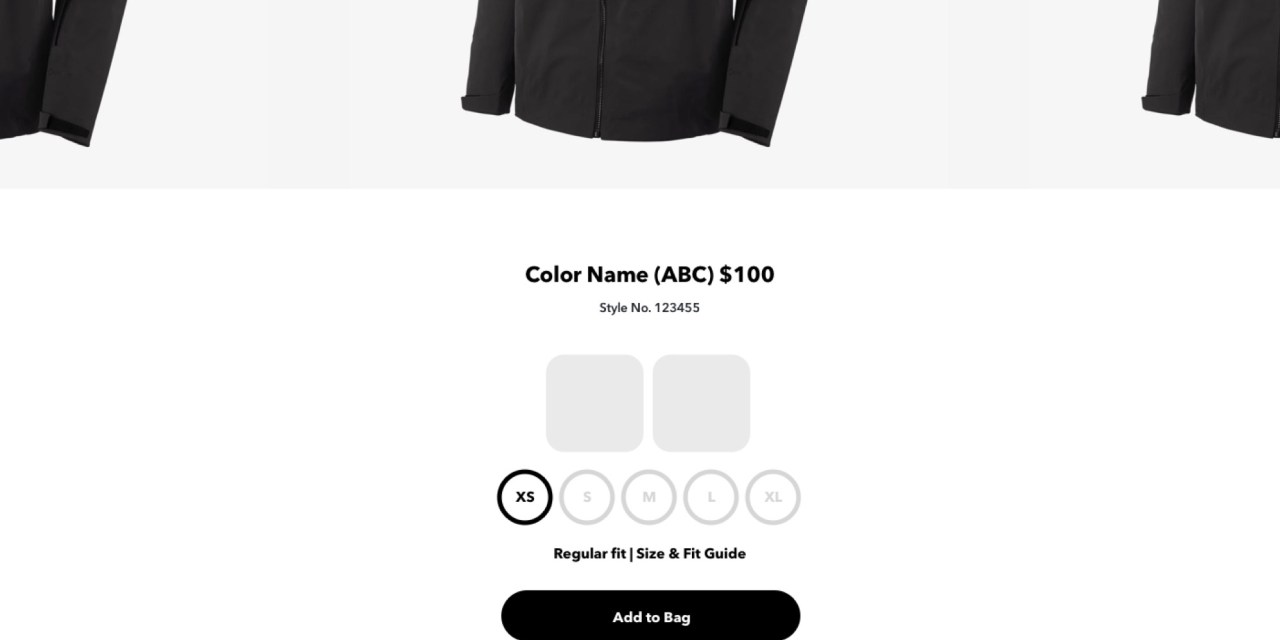 Patagonia's used clothing program is beginning to take off.
The company has been gradually building out its own resale platform, Worn Wear. Now, the four-year-old service, which allows customers to sell their own Patagonia items and buy authenticated used ones, is having a "record year" in sales, according to the company. Worn Wear has also seen "record sales months" for its up-cycled collection, called ReCrafted, which launched in November 2019, according to the company.
It's been quite the year for used and second hand marketplaces. Resale platforms — including Poshmark, ThredUP and Mercari — reported major uptick in growth. But Patagonia opted to build its own service to be able to buy back inventory, authenticate and resell it to enthusiastic customers. Now, the investment is paying dividends, with Worn Wear gaining more prominence on the company's official e-commerce site.
Getting Worn Wear to become a prominent part of Patagonia's business has been a years-long project. "To see Worn Wear on Patagonia's main page is a big milestone," said Alex Kremer director of Patagonia's Worn Wear program. Kremer didn't disclose specific revenue, but said that over the last few months — thanks to the pandemic — Worn Wear has become one of Patagonia's more prominent projects. While the company has been offering repairs for decades, it wasn't until 2017 that it began to heavily invest in the platform.
According to Kremer, this Worn Wear is trying to follow recent trends and attract younger customers. Over the last few months, Patagonia's line of fleece, especially vintage and rare styles, has become one of the most sought after by Gen Z. As the Wall Street Journal reported recently, dedicated Patagonia flippers are reaping the benefits for their finds. The most sought-after pieces are discontinued editions from the '80s and '90s; One shopper recently sold a deep pile jacket — circa 1982 — on eBay for nearly $1,000. "Our younger customers are much more comfortable selling and buying used gear," said Kremer. "What I'm most excited about is seeing big growth around people buying used pieces to gift — that's something we didn't see even a couple of years ago."
Given its surge in popularity, Worn Wear's is displayed prominently Patagonia's official site. For example, new items that have Worn Wear counterparts ask customers if they would consider purchasing a used version. The campaign leans into Worn Wear's "buy less, demand more" messaging, Kremer explained. 
For a brand like Patagonia, which considers itself an activist company, the strategy has a twofold benefit: owning the resale customer experience and driving home its sustainability mission. According to the Environmental Protection Agency, roughly 12.8 million tons of clothing end up in landfills in the U.S. annually. "Growing Worn Wear also fits our slogan: 'In business to save our home planet,'" Kremer said. 
According to ThredUP's annual resale report, the secondhand market is due to hit $64 billion in the next five years. And by 2024, resale is expected "to overtake the traditional thrift and donation segment. With consumer appetite at an all time high, coupled with inventory shortage, brands like Patagonia are leaning into their resale channels.
But fast growth doesn't equal profitability. Forrester principal analyst Sucharita Kodali told Modern Retail recently, resale platforms face challenges in building sustainable operations. Well-funded startups like Poshmark and Mercari are investing heavily in customer acquisition and fulfillment to meet customer demand, but have yet to turn a consistent profit.
Meanwhile, building a Patagonia-specific resale platform came with its own challenges. For one, selling one-off listings is different than shipping millions of new garments from a factory, said Kremer. What's more, there are extra steps to the buying and selling process; For example, there is usually lightweight repair, authentication and product photography to be done. "We want to make it easier for the customer, which is why we allow them to drop off items and receive credit in stores," he said. 
With Worn Wear, Patagonia is trying to get ahead of a growing retailer trend. The next frontier for resale is "brands wanting to own that customer," said Andy Ruben, CEO of Trove, which powers Patagonia, Arc'teryx and REI's used gear sites, among others. The startup has seen a 300% to 400% growth year-over-year in partnership with retailers, highlighting retail demand. "You're either adapting or having your products sold on another platform," Ruben said.
For Patagonia, Worn Wear's recent success proved that earlier investments into the platform were worth it. "This year has fast tracked customers' urge to put things back into the marketplace," said Kremer