Earnings
// September 24, 2021 ■ 3 min read
Nike's digital sales continue to grow despite supply chain issues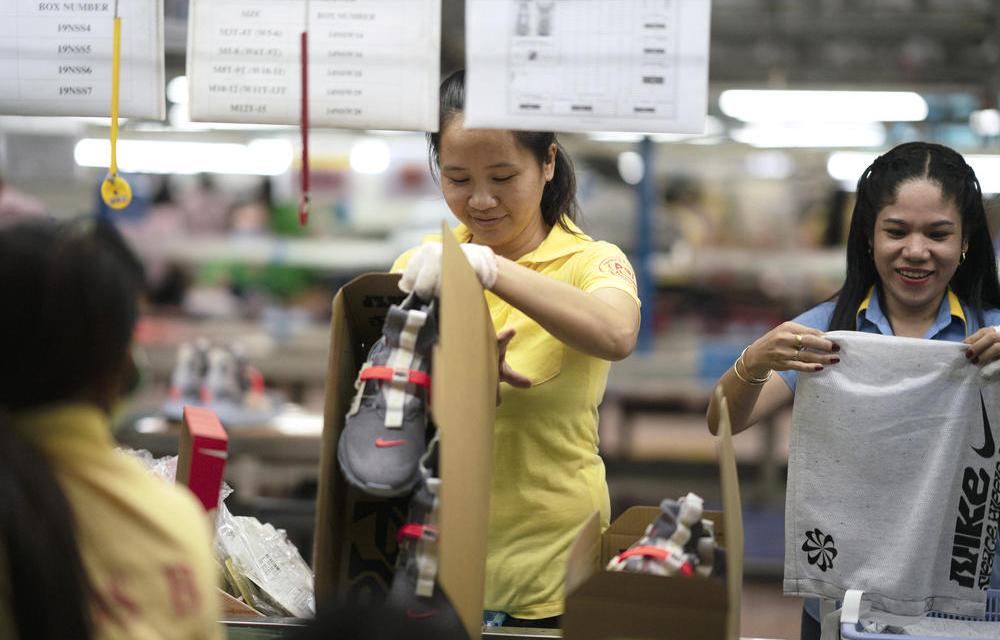 Nike
Despite massive supply chain delays after factory closures in Indonesia and Vietnam, Nike's digital sales continue to drive overall revenue growth.
On Thursday, Nike announced 16% year-over-year growth in total revenue and 40% growth in North American digital sales. The brand is banking on digital sales and pushing consumers to its app, loyalty program and buy-online-and-pick-up-in-store features. However, strict Covid-19 regulations in Vietnam — where half of Nike's footwear is currently manufactured — took their toll this quarter, and mean that future stockout strain is likely for the holiday season.
Digital growth continues
While Nike's in-store sales haven't yet reached pre-pandemic levels, the retailer's digital sales continue to grow. Globally, the retailer drove a 25% currency-neutral growth in its digital channel's sales and digital is now 21% of Nike's total revenue, up from 19% of total revenue the year prior.
"Today, we're in a stronger position relative to our competition than we were prior to the pandemic," said Nike President and CEO John Donahoe. "Why? Because the changes happening in the market work in our favor. Consumers shift to digital… plays to Nike's advantage and our consumer-direct acceleration strategy is capitalizing on this marketplace transformation. "
Indeed, Nike has been investing in digital shopping long before the pandemic, often as a first-mover in new technology. Nike invested in a sneaker launch app — SNKRS — as early as 2015 and adopted curbside pickup and online-offline product-availability-integrated app in 2018.
Now, the retailer is iterating on its digital experiences by investing in loyalty member targeting for sneaker drops and creating digitally-integrated brick-and-mortar, small-footprint stores. At its new Nike Rise concept store in Seoul, for example, the retailers is testing radio-frequency identification for in-store product comparison.
"Nike is almost a data-first company, because they're… able to provide the correct product to the right consumer at the right time, in the most convenient way [through targeting]," said Jessica Ramirez, a retail analyst at investment research firm Jane Hali & Associates. "Nike [is trying] to future proof their brand."
Loyalty membership is also hitting its stride: while the retailer focused on acquisition in quarters past, this quarter Nike reported 70% growth in repeat buying members.
Factory closures begin to take their toll
Moreover, Nike is attempting to digitize its supply chain, leveraging consumer data to predict future supply needs. Despite these investments in digitalized supply, however, the retailer is showing the first signs of supply troubles after subsequent factory closures, first in Indonesia and now in Vietnam.
Matthew Friend, Nike's evp and CFO, said the retailer has already lost ten weeks of production in Vietnam since July and factory reopenings won't even begin until October, "with a ramp to full production over several months [after that]."
These delays have caused Nike to re-evaluate its total revenue growth predictions from "low double-digit growth" to "mid-single digits." Moreover, Friend predicted "short-term inventory shortages in the marketplace for the next few quarters" across "all geographies."
Before the pandemic, said Donahoe, "it would have taken approximately 40 days to move product from Asia to North America." This quarter, shipping times worsened to 80 days, or double the brand's average.
In response, the Nike team is moving production away from Vietnam to Indonesia and China and leveraging airfreight when possible. The brand is starting to take what Donahue described as a "season-less" approach and avoiding heavy discount and promotionally "even if the product reaches the market later than we expected."
Nike's peers are also likely to be hurt by Vietnam factory closures as well. Lululemon has said that 20% of its second-half 2021 inventory is delayed because of factory closures in Vietnam. Meanwhile 70% of running company On Holding's productions are in Vietnam.
Given this, Ramirez added that she doesn't predict long-term brand damage for Nike despite short-term revenue challenges.
"Outside of what's going on with supply chain headwinds, we still see the brand be strong with consumers and within the market," said Ramirez.