'Modern outdoors': How Teva approaches product collaborations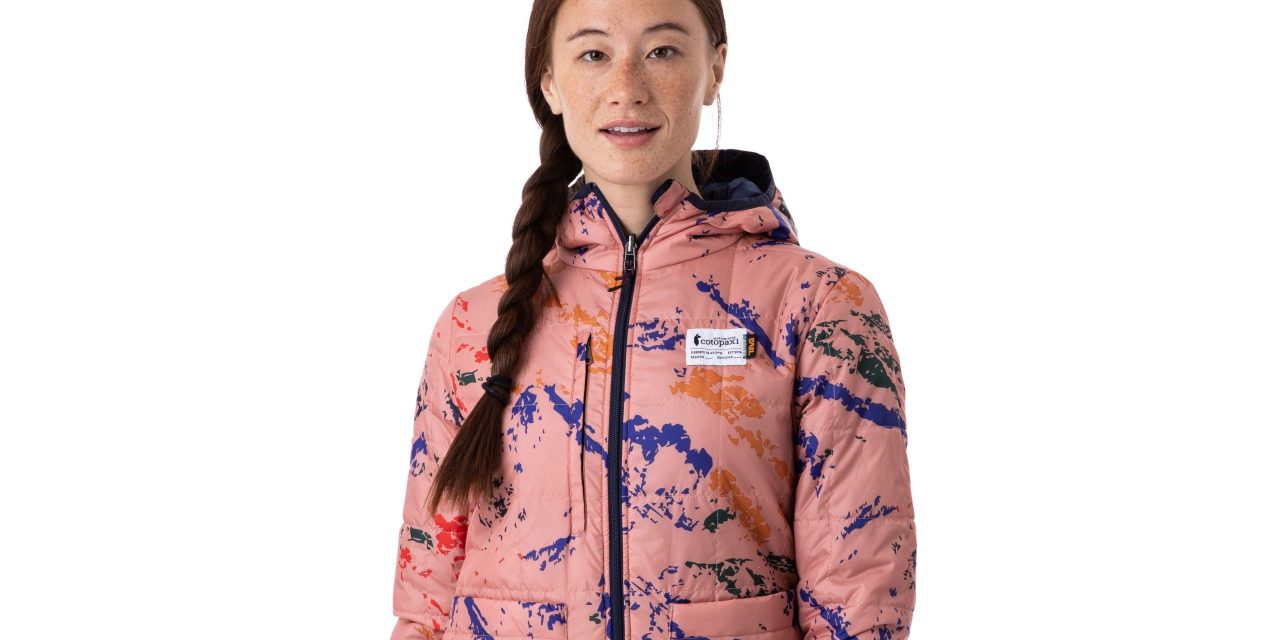 Teva
Limited-edition product drops are starting to become a go-to marketing tactic for all footwear brands.
The most recent example comes from outdoor sandal brand Teva. One-off product collaborations have now become a staple in its merchandise lineup for each season, in order to drum up excitement among existing customers and recruit new ones. Yesterday, Teva unveiled its latest collaboration, a limited-edition jacket and slip-on shoe that it designed in partnership with fellow outdoor brand Cotopaxi.
Limited-edition drops have historically been embraced by major sneaker brands like Nike and Adidas, who relied on the household name recognition of athletes and celebrities to drive sales. More recently, product collaborations are one of the tactics Crocs has used to return to sales growth. As a result, collaborations are becoming table stakes for brands that want to stay culturally relevant. For Teva, the goal with collaborations is not just to drum up press, but also to get people thinking about the brand as one that's for more than just hardcore hikers and campers.
This is the second time that Cotopaxi and Teva have partnered together on a limited-edition collection. Last July, the two companies released pairs of Teva sandals, as well as windbreakers from Cotopaxi, incorporating signature colors from both companies.
The collection was quickly snapped up by female customers in particular. Mark Magruder, senior product line manager at Teva, told Modern Retail that the women's collection sold out on Teva.com within two days. The women's sandal from the collection was the highest-selling item across all of the websites owned by Teva's parent company Decker on the day it launched, which include Ugg and Hoka One One.
Magruder said that there are four types of brands that Teva likes to pursue partnerships with — and the brand tries to ensure that it has a collaboration that fits into each bucket each season. The first type of company that Teva likes to partner with is a fellow outdoor brand, as is the case with the Cotopaxi collection. Second, Teva likes to partner with fashion and streetwear brands respectively. Prior collaboration partners of Teva include fashion designers Christen Cowen and Anna Sui, as well as Stance.
"It is important from a cultural relevance standpoint to be able to have our brand show up in those places, " Magruder said when asked why Tevas likes to collaborate with fashion or streetwear brands.
The last bucket of collaborations that Teva likes to pursue is what Magruder coins as "unexpected" partnerships. These include partnerships with non-retail organizations, albeit with brands who Teva enthusiasts have a strong affinity for. One example of this collaboration is a limited-edition kids sandal Teva created in 2019 in honor of the 50th anniversary of the children's book The Very Hungry Caterpillar.
Teva is the third-largest brand by revenue in the Decker portfolio, behind Ugg and Hoka One One. In Decker's fiscal year 2021, which ended on March 31, Teva generated $138.8 million, though sales grew just 0.6% year-over-year.
Magruder said that product collaborations also play an important role in expanding the brand perception of Teva. As Modern Retail has previously reported, more brands started launching outdoor gear and apparel collections during the pandemic, as people started spending more time outdoors. According to NPD Group data, sales of outdoor footwear — which includes boots, shoes and sandals — went up 15% year-to-date through September, compared to the same period in 2019.
"We talk a lot internally about the 'modern outdoors,'" Magruder said. "The traditional outdoor world is you are going backpacking in the middle of nowhere… the modern outdoors is 'let's get together with friends in the park and have lunch.'"
Beth Goldstein, accessories and footwear analyst at NPD Group, wrote in an email that collaborations aren't about "driving volume." Instead, she wrote, "brands are trying to build off the success of others, continually trying to differentiate their products and expose themselves to new consumers, and drive their DTC business by offering these exclusives." She added that "the potential to go viral on multiple social media platforms today helps drive the buzz."
Magruder said that when judging the success of product collaborations, Teva looks at how quickly the product sells out and how much it is getting talked about on social media. Additionally, how old the customers are who come to the site to buy the product, and how they compare to the typical Teva customer. "Sometimes collaboration won't sell as quickly as we expected but we end up getting three or four requests of new [companies] to partner with us," Magruder added.
As Teva pursues more collaborations, Magruder said the brand is looking for "partners that keep the consumer guessing, keep the consumer engaged and brings in a new audience."