Microsoft faces an uphill battle in building a third-party marketplace to rival Google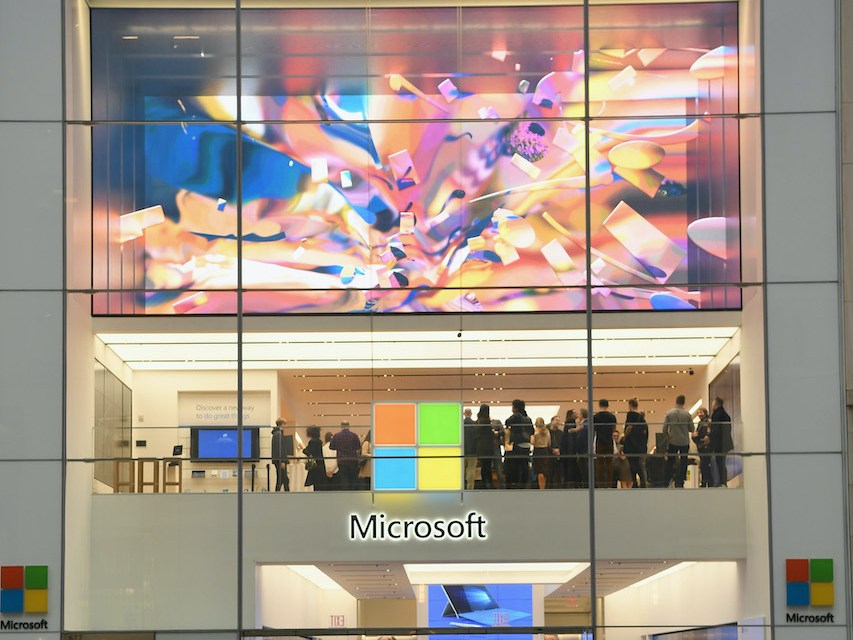 Microsoft's Bing search engine is the latest entrant to the thriving online marketplace landscape where third-party vendors can list, sell and deliver products to customers.
This week, Insider reported that Microsoft has discreetly launched a new feature called Buy Direct, with a limited number of merchants in the U.S., including lesser-known brands like Yamay, Encolax and Nachen among others. Buy Direct allows people to buy products without having to go to another retailer's website — essentially, turning Bing into a marketplace.

According to Insider, Microsoft is targeting $25 million in gross merchandise value by 2023. While the e-commerce site has managed to attract a host of brands in the country, experts said, Bing Shopping will likely struggle to take away significant market share from Google, as well as Amazon, because it lacks robust search capabilities compared to competitors.
When reached by Modern Retail, a Microsoft spokesperson declined to comment on Buy Direct.
"I don't know if they [Microsoft] have the wherewithal to take market share away from Google because that's what their whole premise was," said Philip Masiello, founder and chief executive of e-commerce agency CrunchGrowth. "I don't think Bing is ever going to be able to surpass Google's search capabilities in the consumer's mind," Masiello added.
Bing, a search engine that was established in 2009, has failed to disrupt the internet search market. That market is dominated by Google, with a market share of more than 92%, according to Statcounter. Bing is the second-largest competitor after Google but it is a long way behind with a market share of 3%.
"What a marketplace needs to succeed is liquidity. And liquidity comes from two places — ubiquity or distinction," Bryan Gildenberg, senior vice president of commerce at Omnicon Retail Group said. "Ubiquity will be much more difficult for them through Bing than it is for Google because their market shares are dramatically different."
Experts also said the company's conservative sales target is a sign that it's not chasing instant success.
"Bing is projecting $25 million in sales for this year which is quite low for something of that magnitude, compared to Amazon or Google," Masiello said.
Gildenberg agreed.
"$25 million is small in the grand scheme of things. Over half of Amazon's revenue — which runs into hundreds of billions of dollars — comes from its third-party marketplace. It's important to remember that," he added.
Microsoft is following in the footsteps of Google, which is following in the footsteps of Amazon, to gain prominence in online shopping. Last year, Google updated the look and feel of its product search pages, to make them more like a digital storefront, as the tech giant hopes to build a third-party marketplace that can rival Amazon. Google has also tried to woo more brands and retailers, with a variety of initiatives over the years, such as making its marketplace free for sellers to join.
What Microsoft could offer sellers
Even if Buy Direct doesn't grow to be a huge program, for some sellers, any new tool that might help them gain visibility is a plus.
"I would say, in general, certainly for a seller, more access to consumers, particularly, when it's ostensibly at a lower cost isn't a bad thing. Especially when the setup is really easy and painless. There's no reason not to be there," Gildenberg said.
Insider reported that Microsoft is trying to win sellers over by touting the audience data it has from 830 million users on its professional networking site LinkedIn. But analysts remained skeptical.
"Advertising on Microsoft's LinkedIn isn't really a huge business for consumer products, which is what most of the shopping platforms are selling," Masiello pointed out.
But other Microsoft consumer offerings may also be of interest. Gildenberg said the Redmond, Washington-based company could use its gaming expertise to make the e-commerce platform a destination marketplace and in turn, gain a foothold in this segment.
In January, Microsoft said it will buy 'Call of Duty' developer Activision Blizzard in an all-cash deal valued at nearly $69 billion. Microsoft will gain popular game titles, such as Call of Duty, World of Warcraft, and Candy Crush, through the deal.
"We're investing deeply in world-class content, community and the cloud to usher in a new era of gaming that puts players and creators first and makes gaming safe, inclusive and accessible to all," said Microsoft chairman and chief executive Satya Nadella, in a press statement when the deal was announced.
"The other platform that Microsoft obviously has is gaming. Maybe they are able to bring its little expertise in gaming to life in a different way and use this as a destination marketplace for that in a way that helps them gain a foothold in the marketplace and expand from there," Gildenberg added.
Even as the odds are stacked against Microsoft, another agency head pointed out that if this new alternative succeeds it would lead to democratization within this segment.
"Overall, I believe this a welcome surprise — but likely to be quite small," said Ryan Craver, chief executive at e-commerce agency Commerce Canal. "Bing has always historically provided our clients a worthwhile return on a scale that is significantly smaller than that of Google or Facebook/Instagram."
"Anything Microsoft launches to evolve the Bing ecosystem and loosen our reliance as marketers on Google is a thumbs up from me," Craver added.