Mattel's booming IP business helped swing it to a profit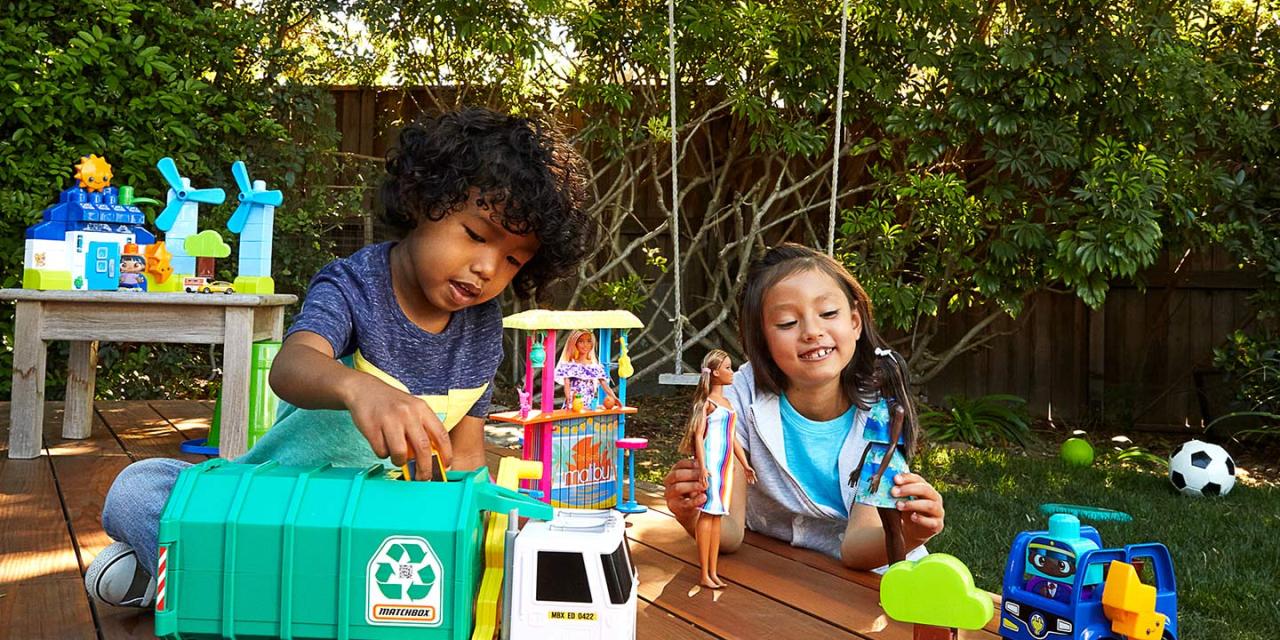 Mattel
Toymaker Mattel swung to a profit in the second quarter as sales rose 20%. The company attributed this recent growth to the way it leveraged its intellectual property (IP) asset. 
Mattel reported a profit of $66 million in the quarter compared to a net loss of $6 million last year. Its net sales for the quarter grew for the eighth time in a row to $1.2 billion, and its operating income of $125 million was up 155%. 
The company's growth has largely been driven by its back-to-back IP deals, maximizing the strength of its franchises for movie deals and licensing opportunities. After years of struggling, Mattel's attempt to turn the business around seems to be bearing fruit. Now, the company's efforts are focused on achieving long-term growth.  
"The second-quarter results are in line with our strategy to grow Mattel's IP-driven toy business and expand our entertainment offering. We outperform the industry for two years in a row and see significant opportunities ahead to gain additional share," Ynon Kreiz, CEO of Mattel, said during a call with investors and analysts. "We're making progress on capturing the full value of our IP in highly accredited business verticals, including content, consumer products, and digital experiences."
One of the company's largest franchises, Barbie, has been creating a lot of buzz on social media for its upcoming romantic-comedy live-action movie starring Margot Robbie and Ryan Gosling. Another classic Mattel brand, Matchbox vehicle toys, will also be getting a motion picture developed with Skydance media. 
Additionally, season three of the He-Man and the Masters of the Universe animated series, which was originally an action figure, will be released on Netflix in August. Meanwhile, the Monster High franchise will debut a live-action television movie musical on Nickelodeon and Paramount+ in October. 
Bryan Gildenberg, svp of commerce at Omnicom Commerce Group, said the strategy of converting toys to movies and vice versa is nothing new. Companies have been using this strategy to rally and capitalize on fans. However, he said Mattel was able to execute these initiatives in a way that feels new and trendy. 
"People have been making movies out of successful toy franchises for a long time," he said. "I think it's a neat narrative that sounds very 2022, but it's a very old story that's been proven to be effective over the years in the toy category." For example, The Lego Group have capitalized on a series of movies around its Lego product lines, such as The Lego Movie and The Lego Batman. 
Just this week, Mattel also inked a multi-year global licensing partnership with Elon Musk's space exploration company SpaceX to develop toys and collectibles. The line will be inspired by space exploration and launched under the Matchbox brand by 2023. The companies did not disclose the financial terms of the deal.
Mattel's progress in its recent quarter is a stark contrast to the losses it accumulated just a few years ago. In the second quarter of 2020, the company had a net loss of about $111 million. Since then, the company has been narrowing its losses.
Kreiz, former CEO of Disney's Maker Studios, was appointed as CEO of Mattel in 2018. Since then, he's been leading the charge to transform the company. In addition to its entertainment and strategic collaborations, Mattel is also reintroducing Major Matt Mason, Big Jim and Pulsar — toy lines that haven't been seen on shelves for decades.
Despite rising prices forcing some consumers to pull back on discretionary spending, toys appear to be more resilient than other retail categories. Its rival Hasbro saw revenues grow 1% in its recent earnings to $1.34 billion.
In Mattel's leading categories, vehicles increased 28% led by Hot Wheels, while dolls grew 5% led by Barbie and Polly Pocket. Its infant, toddler and preschool category increased 23% this quarter. Net sales for its American Girl segment, however, declined 19%.
"It's been key for parents to find ways to keep their keep their children occupied, and really help them pass the time as we found a lot of school districts that have had continued periods of schooling from home," said Sean Turner, CTO and co-founder of e-commerce tech platform Swiftly. "Everyone has had challenges finding childcare in today's environment so it's turned from something that previously was a discretionary category to currently something that's become a little bit more of a necessity."
Though the toymaker has reported strong earnings growth, the threat of supply chain constraints and other macro-economic headwinds remain. Executives said cost inflation and ocean freight, among other supply chain expenses, had a negative impact on the company's gross margin. 
Kassi Socha, director analyst at Gartner, said that there is growing concern among parents about the rising cost of goods, which could impact the sales of key players in the toy industry.
"The toy industry as a whole will face a few challenges in the coming season not only pressure on rising costs and managing that," she said. "I think from what we've seen from the initial releases from the key players in this industry, they're strategically getting ahead of it." 
Executives at Mattel said that the company has increased its inventory levels ahead of the holiday season to minimize supply chain risks. Socha also said that Mattel's play in the entertainment space also allows the company to differentiate itself and pivot if its main line of business face challenges
Still, Mattel maintained its outlook for the year. It expects revenue growth of 8% to 10% for the year. 
"They're obviously seeing strong consumer demand," said Brad Jashinsky, director analyst at Gartner. "Both Hasbro and Mattel seem comfortable taking those price increases and not seeing any slowing consumer demand at all."