'Like the worst holiday rush': The coronavirus outbreak has transformed frontline retail workers' jobs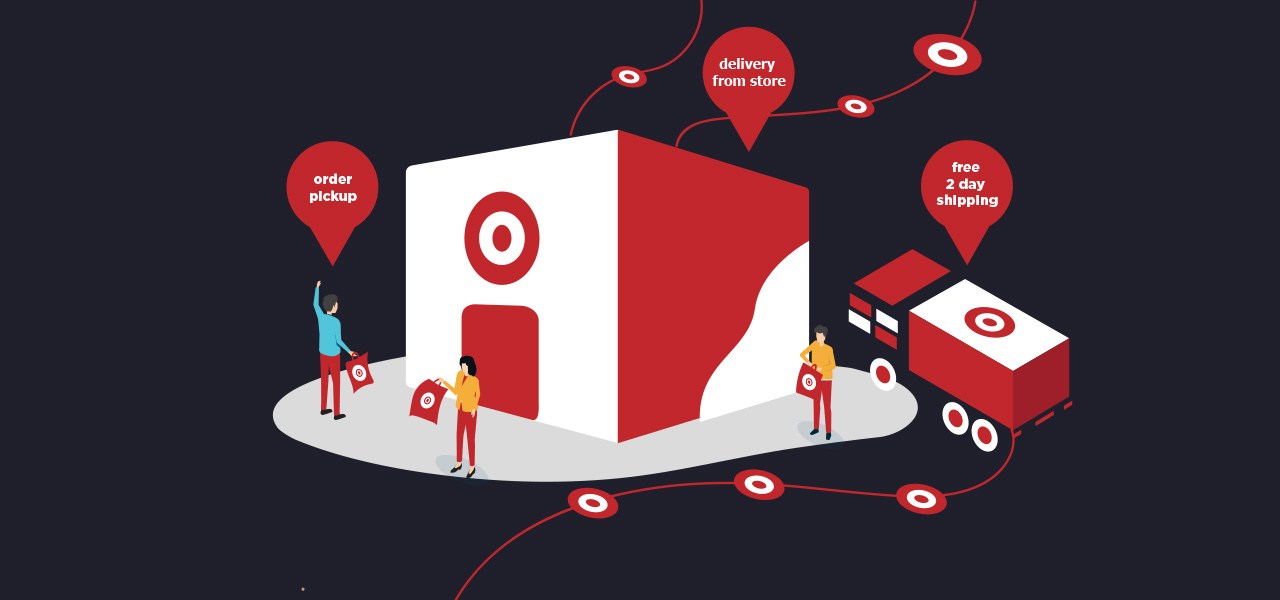 As other types of retail businesses have temporarily closed their stores in the wake of the coronavirus outbreak, grocery store workers and employees at big-box chains like Target and Walmart have found that their jobs have become more critical than ever before.
Shoppers are flooding their stores looking for toilet paper, hand sanitizer and to stock up on weeks worth of groceries. That leaves workers scrambling to fulfill order pick-ups and make sure the stocks are shelved before the stores are opened, coming in earlier than usual to unload extra trucks, and struggling to keep up with more frequent cleanings that have been ordered by corporate offices.
"If I had to compare it to anything, it would be like the worst holiday rush," said Brittney Legowski, an associate at Walmart and a leader with retail workers advocacy group United for Respect.
The workers Modern Retail spoke with say that their stores were already understaffed before the coronavirus outbreak worsened. While retailers can anticipate that there will be a seasonal rush in the weeks before Christmas, and hire tens of thousands of seasonal workers accordingly, many of those seasonal workers were just recently let go. Some store managers at larger corporate chains like Target and Walmart have seemed more willing to hand out overtime in recent days, store employees reported. (Neither company responded to a request for comment).
"My manager was he going nuts [over the weekend] calling people trying to get them to come in," said one Target worker in California. "They weren't answering the phone, and he was like, 'hey can you just send them a text?'"
Additionally, retailers like Target have revamped the way their stores operate in the past year, to turn their store workers into more of  "category specialists," and having them focus on one department like beauty or electronics, as well as to interact with guests more. But, that playbook is starting to get thrown out thanks to the coronavirus — now, everybody has to pitch in to restock the toilet paper shelves.
Some of the departments that have been struggling the most to keep up with demand include grocery and order pickup. The California-based Target worker said that at his store, the time they are given to fulfill order pickups has jumped from 55 minutes to three hours. An employee at a Texas Target store, who oversees the fresh market area, said that she has had to double and in some cases triple the meat and produce she typically orders for her stores.
Legowski, who works in the online grocery pickup department at the Walmart store she works at in Wisconsin, said that some workers have had to start fulfilling orders at 5 a.m. in order to get them out in time by 11 a.m. Normally, grocery pickup hours are from 8 a.m. to 8 p.m., but her store has reduced them to 11 a.m. to 7 p.m. in order to keep up with demand.
"I would say a normal [grocery pickup order] has up to eight totes of items, but these are getting up to like 18, 20 totes of groceries that we are bringing out to these people's cars," Legowski said. As a result, while normally she just helps picks items from the floor, she now also has to help bring items out to cars as well. 
Sometimes, these tasks are taking longer as managers are struggling to figure out which tasks are most efficient to pair together. The California-based Target worker said that when he was working a shift fulfilling order pickups over the weekend, one of the reasons why it was taking so long to fulfill orders is because he was also tasked with helping on "go backs," meaning putting misplaced items back on their proper shelves. As he was spending more time on the floor, he said that shoppers kept coming up to him asking them questions about when hand sanitizer or other items would be back in stock, making it more difficult to grab the items needed for orders.
That places more pressure on store workers in other departments who have to help out more in other sections like grocery, but don't get more people helping out in their section.
"There's just more product expected of us to push out," said one Michigan-based Target worker. "I'm responsible for pushing out all of the plastic storage bins…and I'm still expected to push all of that, after I've pushed out chemicals, paper products, grocery and then I go back to my section, and I don't have anybody else helping me with it."
Workers are also struggling to keep up with the more frequent cleanings that shoppers are expecting at stores. While Target issued a statement last week saying that they would be cleaning surfaces like checklanes and touchscreens at least every 30 minutes, two of the Target workers Modern Retail spoke with said that they doubted that their stores were cleaning those sections that frequently.
On top of the extra work, many of the workers are fearful about what happens if they get sick. Both Target and Walmart have issued new sick leave policies in the wake of the coronavirus outbreak, stating that they will pay employees for two weeks who have either tested positive for Covid-19, or have been placed under mandatory quarantine. But, given that tests are hard to come by, many employees are worried about what to do if they suspect they have the coronavirus, but may not be able to get a test for days.
Legowski said that while her store managers have said employees should come to them with any concerns if they don't feel comfortable going to work right now, she hasn't gotten a clear answer on how her store is going to handle if someone wants to take leave because they suspect they have coronavirus, but hasn't tested positive for it yet. She's concerned because she had the flu two weeks ago, and has used up pretty much all of her allotted absences because of that.
"I am literally one call in away from losing my job at this point," Legowski said.