As retailers squeeze more from their physical stores, store employees get caught in the middle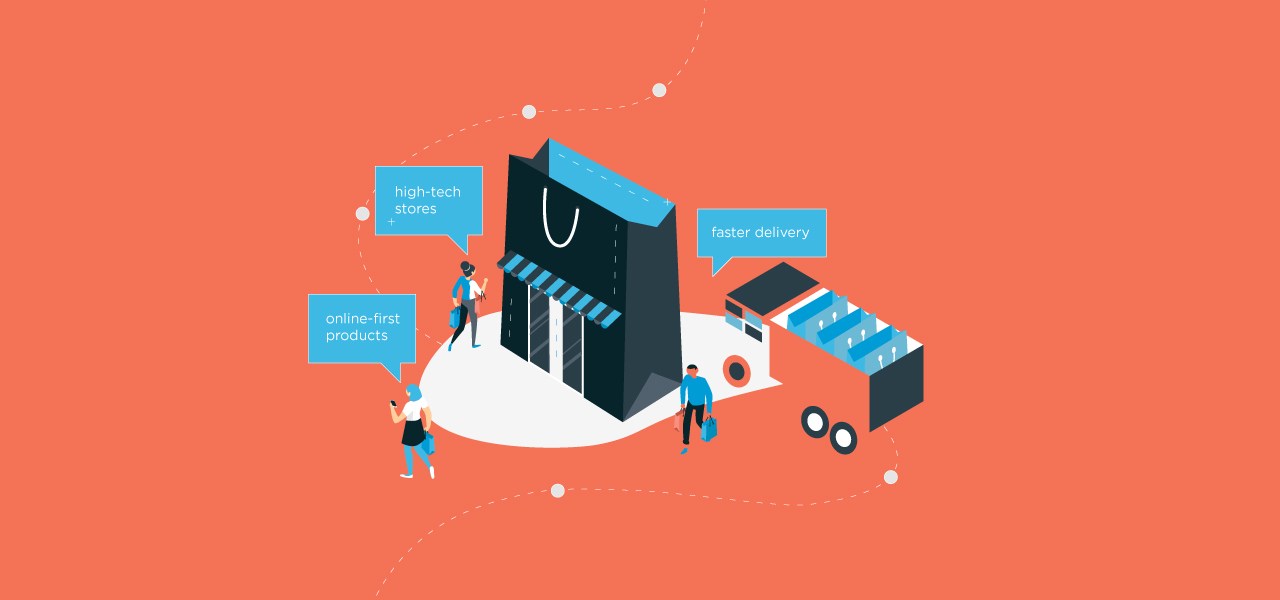 Stores have become complicated.
Over the past few months, big-box retailers, from Target to Home Depot to Kohl's, are encouraging more customers to take advantage of in-store fulfillment options like buy online, pickup in-store or ship-from-store. That in turn requires more investment in their backroom operations. Others, like Kohl's, are now offering more front-facing in-store services. In July, the retailer started allowing customers to return Amazon packages at all of its stores.
At the same time, these companies are trying to keep labor costs down by automating away certain parts of the job, or reallocating employees to make do with less.
Some Target employees, who recently spoke with Business Insider, said that the retailer's store "modernization" initiative — which involved eliminating some overnight and backroom shifts, and making changes to stocking processes — had made their jobs more stressful.
Target, for its part, told Business Insider that "since 2017, we've invested millions of additional payroll hours each year to make sure we have more team members on hand to serve our guests."
Lowe's meanwhile, has tried to cut costs over the past couple of years by eliminating or outsourcing a number of in-store roles, such as assembly associates and department managers, or replacing some full-time salaried roles with part-time roles, Business Insider reported.
A Lowe's spokesperson told Business Insider that "over the past year, we have increased our customer-facing employee hours as part of our strategy to better serve customers and operate our stores more efficiently," and that "we value our more than 300,000 associates for their hard work and commitment to serving customers."
But some remaining employees still say that more work has been created for them.
A former salaried manager at a Lowe's store in Texas, who left the company in July, told Modern Retail that as a result of the changes, they estimated they were working close to 70 hour weeks. Previously, the store manager — who had spent 20 years in the retail industry — said that they only worked that many hours during Christmas or other big sales holidays.
"Everywhere I've been —  you went through changes, and you either liked them or they didn't like them — but they were manageable for the most part," the former manager said. "It was the first time where I've sat here and I said this was horrible — it got to the point where I felt bad hiring people."
Being a retail associate is more complex than ever before
Joanne Joliet, research director at Gartner, said that it takes "trial and error," anytime a retailer rolls out a new in-store service, to understand how it will affect in-store employees.
"At a high level, it feels like almost every omnichannel retailer goes through the same progression, where you start adding these new in-store amenities for online shoppers," Jason Goldberg, chief commerce officer at Publicis said. "Initially almost every retailer adds those amenities without adjusting the store layout or the store labor model to accommodate it."
Where retailers can go wrong in rolling out new in-store services, Goldberg said, if the right people at the company aren't involved with the testing process.
"If you look at the org chart — almost all retailers are still highly siloed — there's the e-commerce team, and there's the in-store team, and they have separate P&Ls," Goldberg said. "Often the requirements are generated by the e-commerce team that is explicitly not partnering with the store team, or they are putting together an ROI, and they don't want to pay for the store's labor, they assume they get the labor free from the store."
If a retailer doesn't account for enough labor to accommodate for a new in-store service, employee complaints will likely be the first indicator. Drops in customer satisfaction stores will be the second indicator — and is often the one that will prompt the retailer that more investments in labor are necessary.
There's more automation, for sure. Walmart, for example, has started deploying Bossa Nova robots in-store, to scan shelves and clean floors so associates don't have to. Home Depot CEO Craig Manear said during the company's second quarter earnings call in August that the company started deploying digital appliance labels, to automatically change price signs so employees don't have to do that manually.
Not all employees agree with leadership though on what "boring" parts of the job they'd like to automate away though. The Washington Post spoke with employees at half a dozen Walmart stores that had rolled out Bossa Nova robots, some of whom complained that the rollout of robots made them feel less valued by the company. One employee told the Post that the "the monotony in the store has increased a ton since we've gotten these robots."
As these retailers seek to roll out new in-store services, many of them are touting on earnings calls the fact that they are increasing payroll, and consulting heavily with employees before rolling out any in-store changes. Target said that it spoke with nearly every associate before rolling out its modernization initiative last August to get their input on scheduling preferences. Kohl's selling, general and administrative expenses increased 1.2% during the first quarter of this year, as it increased payroll to accommodate the additional staff needed to handle the processing of Amazon returns.
Still, many of these companies are trying to make do with less. Kohl's, Lowe's and Home Depot all employ the same number of employees or fewer in their fiscal year 2018 than they did during 2017. Target is an outlier, having employed 15,000 more "team members" — its term for full-time, part-time, or seasonal employees at the end of 2018 than it did at the end of 2017.
Goldberg said that retailers remain in a "knife fight, competing with each other on price and cost," and as such, are constantly trying to find ways to automate away more tasks, and make do with less.
"Being a retail store associate is more complex than its ever been — the kind of tasks you're asked to do, the interaction you are asked to have with the customer, are more varied and complicated than ever before," Goldberg said.
The former Lowe's manager — who is interviewing for jobs right now with two other smaller retailers, doesn't see it quite as all doom-and-gloom.
"From a leadership perspective, I think it's a mixed bag out there," the former employee said. "I've had conversations with people in a couple different businesses — all of them are going through transitions, and it doesn't look to me like all of them are in the exact same boat." He added that, "I don't gauge that the places I've been going into are abnormal are as far as the stress levels and the morale issues."