Podcasts
// September 17, 2020 ■ 4 min read
'We want you to like our brand': Truff co-founders Nick Guillen and Nick Ajluni on making their TikTok channel a destination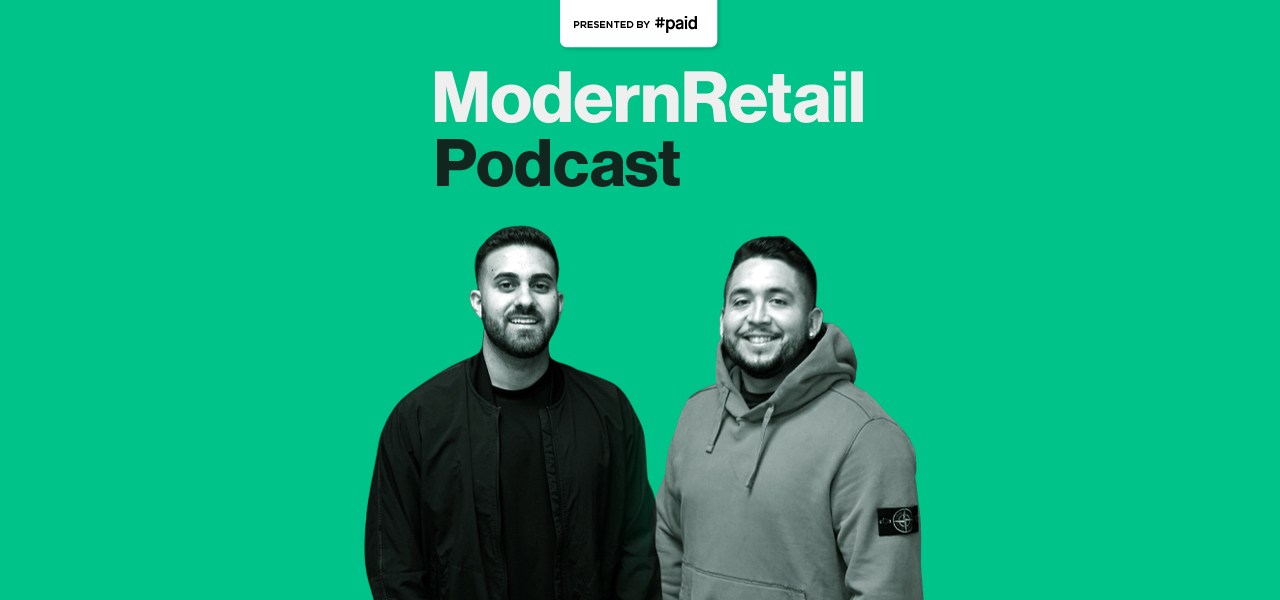 Subscribe: Apple Podcasts | Stitcher | Google Play | Spotify | RSS
Most companies use social media as a way to point consumers to the brand's website. In hot sauce company Truff's case, social media — and TikTok, in particular — is an endgame in itself.
"They eventually become customers, but we don't tell them, you know 'go to our link and buy our sauce,'" Truff co-founder Nick Guillen said on the Modern Retail Podcast. "We don't want you to go to the link and buy. We want you to like our brand."
Nick Guillen and Nick Ajluni co-founded the company in 2017 based on an Instagram handle — @sauce — that they got their hands on during their college years.
But TikTok is where it's really at, said Guillen. "It's a completely new generation of user, of customer," he said. "You really have to immerse yourself in platform — TikTok, for example — [and] really try to understand the voice, the tone, the flow, the style of content, how people are talking, the trends. And then set the brand in the middle of all this and not lose sight of the brand."
The Truff co-founders said their company is the biggest hot sauce brand on TikTok, with 69,000 followers and nearly one million likes as of this writing. Beyond its own production (first-person videos are especially in these days, Guillen said), Truff shares videos in which fans and followers — some of them chefs — use the sauce themselves.
Like the name suggests, Truff sells three truffle-infused hot sauces. They ship them to customers as a direct-to-consumer company, though Truff is also available on Amazon — "we look at Amazon as more of a retailer versus our competition," Guillen said — and in stores ranging from Neiman Marcus to Wegmans.
Here are a few highlights from the conversation, which have been lightly edited for clarity.
TikTok isn't your grandma's social media
Guillen: "You can't have the same strategy on every channel. Every channel's a little bit different. The TikTok is completely different from Instagram and Facebook and Snapchat. You really have to immerse yourself in the platform — TikTok, for example — [and] really try to understand the voice, the tone, the flow, the style of content, how people are talking, the trends. And then set the brand in the middle of all this and not lose sight of the brand aspect but take things that you're learning from this new platform and inject it in the DNA so you can start to build momentum with this new user base. Quickly, Truff's become the largest brand of hot sauce on TikTok. It's a completely new generation of user, of customer. The content style is a lot more run and gun. A lot more user generated content. We've really seen a lot of people get excited about Truff on TikTok, so they're creating their own recipes. Empowering those people, reposting the recipe videos, creating these relationships with up and coming amateur chefs [or] people that just enjoy food."
Why the company went into CPG rather than media
Ajluni: "There was a period of time where we were like 'hey, what if we turn this more into Complex-style media blog and also had merch?' In that process we were going to have this very expensive, $100 bottle of sauce with a gold-plated nozzle and all that. But then we brought in the idea that we wanted to be a standalone, very understandable CPG brand that was not media in any way other than media around the brand. Merch in general implies fashion and fashion in general… you never know what's going to happen. You might be hot one day and not so hot the next. We wanted to avoid that. We wanted to be very in one lane, and that's where CPG falls into play."
Why you'll find Truff on Amazon
Guillen: "We did consider pulling but what we found is, there is a set group of customers that are such Amazon loyalists, and it's so convenient — one, two-click checkout — for people. We look at Amazon as more of a retailer versus our competition. We follow all of the Amazon best practices in regards to how we design our product pages, our enhanced brand content, our advertising campaigns, keyword harvesting… So we're drilling in as deep as possible. But also, we see a lot of the efforts we do digitally — on Instagram, Facebook, TikTok, Snapchat, etc. — translated to sales not necessarily just on our site, but there's some overflow into Amazon as well. There aren't any white hat ways to track… there are a few behind the scene things that we haven't really jumped into, but you can just look at the numbers based on advertising spend, based on trends — that the efforts we're putting in off Amazon definitely translated to better sales on Amazon."