Jetblack's demise ushers in a new era for Walmart's digital program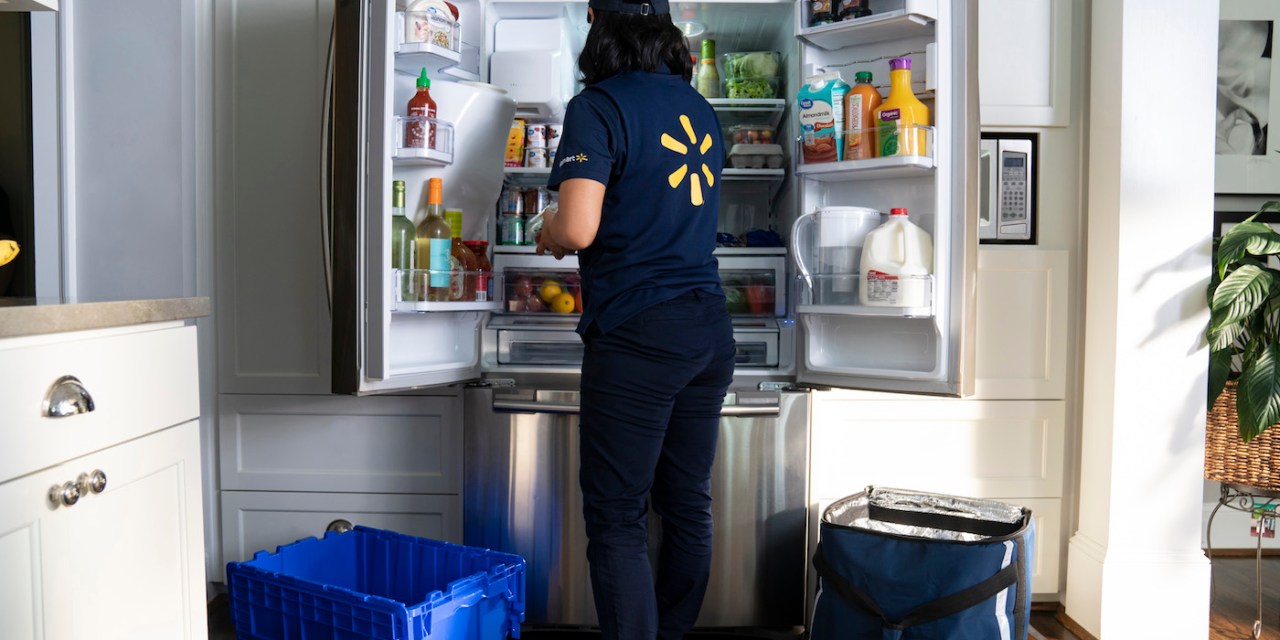 Image via Walmart
Walmart finally decided to pull the plug on Jetblack.
The shopping concierge service that launched out of Walmart's incubator, Store No 8, has closed shop. Most of the staff will reportedly be laid off.
Jet CEO Mark Lore hired Rent The Runway veteran Jenny Fleiss to lead the Jetblack team in 2017. The idea was to attract customers who might not already be Walmart customers — namely affluent people. The service targeted high-income urban areas like Brooklyn and Manhattan, charge $600 a year and provide same-day delivery.
But Jetblack's closure points to a host of other issues — namely Walmart's overall maturation as a digital company over the last few years. When it first launched the program, it was in the midst of acquiring numerous brands for billions of dollars. It was clearly an attempt to add strength to its e-commerce portfolio. Now, Walmart no longer needs to prove its online domination. As a result, Jetblack closing is almost a sign that it doesn't need to take such wild risks anymore.
Reached for comment, a Walmart spokesperson confirmed that the service will shut down on February 21 and pointed to a blog post from Scott Eckert, svp of next-generation retail at Store No. 8. "We've learned a lot through Jet black, including how customers respond to the ability of ordering by text as well as the type of items they purchase through texting," he wrote. "We're eager to apply these learnings from Jet black and leverage its core capabilities within Walmart." Eckert went on: "As we said in the beginning when we launched Jet black, part of the initiative was to start testing and building technology with the intent that it could be used in other ways, including applying it to other parts of our business."
The age of experiments
Jetblack's closure follows a recent pattern about how the retailer approaches its e-commerce experiments. For a few years, Walmart made many expensive acquisitions — some of which raised eyebrows given the hefty price-tag — and then Walmart seemed to let them languish until ultimately throwing in the towel. It all points to an e-commerce approach to acquire the best and the brightest, take some learnings from watching the programs in the wild and then quietly shut them down.
Take Bonobos, for example. The company bought the menswear brand in 2017 for $310 million. During its second quarter earnings call that year, Walmart's president and CEO Doug McMillon explained the acquisition rationale as "[providing] critical category expertise in higher-margin categories like shoes and apparel." Indeed, Bonobos founder Andy Dunn stayed with the company for nearly two years helping to build out internal e-commerce programs and incubate new Walmart brands. He left the company last month, three months after Walmart laid off a significant portion of the Bonobos team.
Jet.com is another interesting case. Walmart bought the e-commerce site for $3.3 billion in 2016. Jet's site data makes it look like a failure. Its monthly visits declined over 80% since December 2018, according to recent data. But while Walmart may have stopped invested in customer acquisition the way Jet.com did when it was an independent company, Walmart's e-commerce site has exploded. Before it bought the startup, Walmart sold only about 1 million items online — today it has over 40 million products on its marketplace, according to Jason Goldberg, chief commerce strategy officer at Publicis.
A new digital approach
Walmart now seems to be re-strategizing its digital moonshots. Store No. 8's initial intent was to incubate longterm products that may take as long as ten years to really become viable. Jetblack was the first consumer-facing program Walmart launched through the incubator. The rollout was expensive, to say the least. According to one Wall Street Journal report from last October, Jetblack was losing nearly $15,000 per customer on an annual basis (it reportedly only had 600 members last June). This was likely one of the biggest culprits for the reported $1 billion annual loss Walmart's e-commerce saw in 2019.
"[Jetblack] was a very niche product," said Evan Mack, a senior research specialist at Gartner L2. Its purpose likely wasn't to create a new revenue-generating engine. "It probably led to some great data insights for Walmart," said Mack. The service, he went on "is a little bit inconsistent with the broader Walmart proposition."
Now Walmart seems to be rethinking the mandate of Store No. 8. "What we've observed this year is a pullback on that charter," said Goldberg. Which is to say, Walmart has begin de-emphasizing some of the large investments it made in forward-looking programs.
This doesn't mean that Walmart is forgoing all experimentation, but likely that it now is beginning to see a cap on how much it needs to spend. Programs like Jetblack, said Goldberg, were "only launched to look into an interesting way for how people might shop in the future." Now, Walmart clearly believes it's learned enough; the new strategy is "let's take the learnings, shut it down and reinvest the resources in some other opportunity," Goldberg went on.
For some, Jetblack's closure may demarcate the end of Walmart's spend big and experiment phase. But it also shows Walmart has become a digital leader and no longer needs to take such moonshot chances.
Before the Jet.com acquisition, Walmart was considered woefully behind the digital competition — namely, Amazon was one of its biggest threats. Today, the retailer is leading the pack in terms of online grocery and continuing to make huge e-commerce gains. While Jetblack may be dead — and other Store No 8-affiliated programs may be languishing — their demise also shows what change they brought.
"A secondary benefit was bolstering Walmart's digital cred," said Goldberg. "As the core Walmart digital business has gotten more successful, it reduces the need for other public-facing successes."