Q&A
// July 26, 2022 ■ 6 min read
'I've always been obsessed with the user shopping experience': How Julie Bornstein plans to transform shopping on Pinterest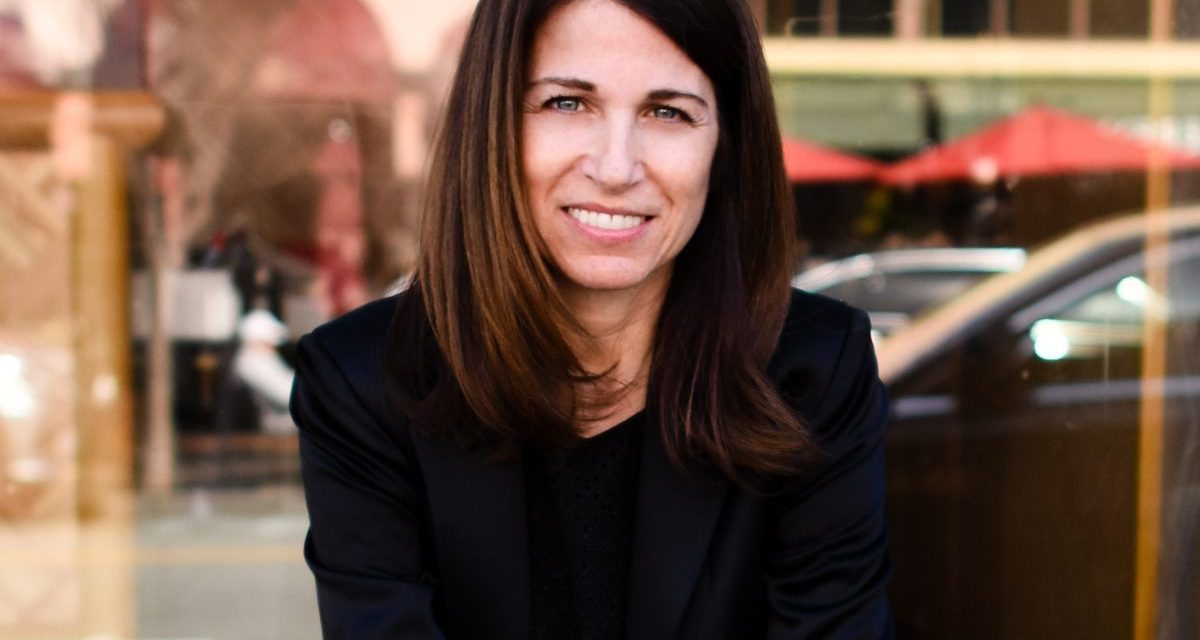 Pinterest wants to become a significant player in online shopping.
In June, the social network acquired a shopping startup called The Yes, an e-commerce platform powered by artificial intelligence which specializes in women's fashion. The Yes founder Julie Bornstein, now the chief shopping officer at Pinterest, is helping the company to build specialized shopping experiences on the service.
The company's part efforts to entice shoppers with tools like Product Pins and Shop with Lens as well as a brand-new section called Shopping Spotlight that showcases product recommendations from influencers and bloggers have not resulted in Pinterest becoming a bigger player in online shopping.
Bornstein said the first 20 years of e-commerce were all about trying to take the store and just put it online. Today, however, the focus is on the additional value of personalization capabilities, which calls for a thorough understanding of both the consumer and the product and a lot of technological resources. "There are 400 million plus active users on Pinterest, there's no reason why eventually all of them won't also be shoppers," she added.
In a candid chat with Modern Retail, Bornstein opened up about the future of shopping and why she thinks it's going to explode on Pinterest.
This interview has been edited for length and clarity.
How is the integration of Pinterest and The Yes shaping up? Has The Yes's software integration process started?
The integration between The Yes team and tech and Pinterest is going really well. We've already started to map out how we're going to combine systems to make it easier for brands to participate. And then helping brands to get up and running with a little tech effort on their part — that's a big part of what we're doing.
We've already started to integrate taxonomies. I would say by the fall, or probably by the end of this year, we'll have fully integrated all the new technology.
And then the brands we've talked to, many of The Yes brands, everyone is really excited about Pinterest. Former brand partners to The Yes like Golden Goose, La Double J, Mackage, ALC are excited to be part of Pinterest Shopping. They understand that being able to do things that don't require hard technical resources as a seller is a real advantage, especially for a lot of the brands that don't have tech teams.
So, yes, I think we're on a good path to being able to both merge the technologies and bring the partners from The Yes, in addition to many more over to Pinterest.
How do you plan to transform shopping on Pinterest?
Pinterest has always been a place where people go to get ideas and inspiration and have been asking for the ability to also shop. So, what we're doing is creating the capability to allow customers to buy the right products on Pinterest, or get great ideas to go buy off of Pinterest. We're starting with a focus on women's fashion.
So, we'll have a bigger catalog, brands from across the board in fashion. We'll also be bringing on new partners. There will be a shopping specific experience. And there will also be the 'Explore' [section] experience that allows you to then see shoppable products. We will allow users to give us some inputs and then we will continue to create a personalized shopping experience around each user.
And because of The Yes acquisition, we have a lot of relationships with brands and merchants across price points and aesthetics.
Pinterest is great at understanding each user and their style and taste. So, we're taking that same model and applying it to fashion. Snd then we'll work on each of the other important verticals within Pinterest. For Pinterest, fashion, home, beauty and food are all really big engagement categories.
Has Pinterest been able to become a more active part of the final shopping destination — have conversion rates grown overtime?
I think what's interesting is that Pinterest has actually been working on shopping for many years. And as they have rolled out new features and capabilities, they've continued to see conversion rates grow. And I would say platform-driven GMV has been steadily growing over time.
We've seen excitement from merchants and brand partners, for the fact that we're going to be investing more and doing more. What I would say is, as capabilities — like the ability to just link out to merchants and the improved product page — have happened, we continue to see growth. So, with each step, I would say there's been pretty steady shopping growth, and that will obviously accelerate as we roll out new consumer-facing features.
How do you view competition from platforms like Facebook, Instagram etc as social commerce gains momentum?
Pinterest is the best positioned of all those social media companies to be able to make shopping a great experience for a couple of reasons. One is that people are coming with that [shopping] intent to Pinterest. And it's not the same reason people are going to Instagram. They're going to Instagram to see what their friends and what influencers are doing. I think Instagram is a great place for maybe an impulse purchase. But it's just not the place you would go when you think of — I have this need or desire — whereas Pinterest is all about that.
I also think the surface areas of Pinterest naturally lend themselves more to sort of the extension of shopping versus the other platforms. And the fact that Pinterest has been working on this and has built some really great foundational technology, and then decided to bring in a team [The Yes] that had all of this expertise and empower us to join forces with the current team, and build this out is just going to put Pinterest at a huge advantage.
You've worked at Sephora Direct, LVMH and DKNY. What has been the one key learning from these past experiences?
I've always been obsessed with the user shopping experience. And I think of building product from that point of view. I think what I bring to every job is a real understanding of the consumer: what makes for a great experience, and really working backward from there. As you design product and build technology, all of it needs to be in support of making a great consumer experience. And that's where I always start from.
What does the shopper today want?
The internet over the last two decades has just become more and more overwhelming. And it's really hard to figure out, where do I start? How do I sift through all these things? There's so much that's irrelevant. So, the opportunity to find what's right for you without having to sift through the madness of everything else is really, really important. I think the next wave of technology will be about — help me find the things that are right for me and forget about everything else under the sun.