'It was only a matter of time': Why Victoria Secret's Pink business has struggled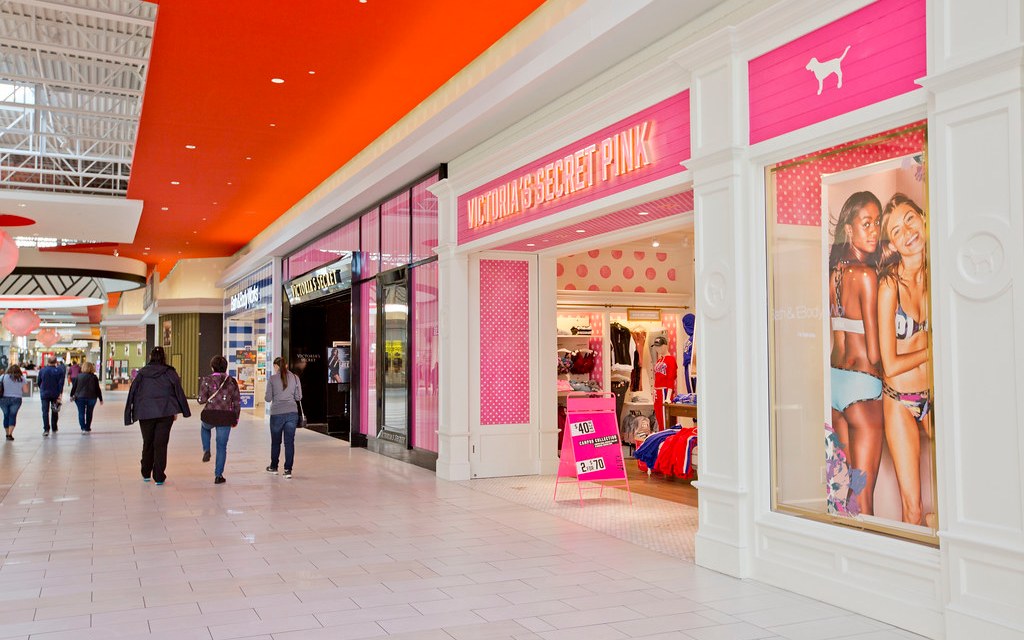 For years, Victoria's Secret's Pink business — a line of intimates and loungewear aimed at college-going women that it launched in 2002 — was the company's shining star.
As of 2018, the last time Victoria's Secret's parent company L Brands broke out sales numbers for Pink, it was bringing in about $3 billion of Victoria's Secret's $12 billion in sales. But, more importantly, Pink was designed to serve as a way to introduce younger customers to the Victoria's Secret brand, ensuring that the lingerie company would have a steady pipeline of customers who would shop with the brand their entire adult life.
Then, in 2018, Pink reported a sales decline for the first time 16 years. In the past year, L Brands hasn't broken out sales growth for Pink, only saying generally that certain units of Pink, like intimates, are seeing "strong unit growth results." Victoria's Secret did not respond to a request for comment for this article.
At the very least, any growth at Pink isn't enough to offset sales declines at Victoria's Secret. During its third quarter earnings in November, Victoria's secret reported that same-store sales declined 8% year-over-year.
This week, the Wall Street Journal reported that L Brands CEO Les Wexner is looking at stepping down, and selling off Victoria's Secret, as some activist investor groups are pushing for board changes to bring in more diverse directors. While one big focus for any new CEO will be getting Victoria's Secret to return to sales growth, he or she will also have to revamp the brand in a way that encourages customers of the Pink brand to shop with Victoria's Secret as they get older.
"Pink was able to stay on trend a lot more closely than core [Victoria's Secret]," a former Victoria's Secret employee said.
Analysts say that Pink has done a better job of revamping its marketing to emphasis inclusivity, selling products for a wide variety of body types than Victoria's Secret has, and revamping its merchandising assortment to lean into new popular product trends like wellness and athleisure. But given that it's still being marketed closely as a brand by Victoria's Secret, it has still proven difficult for Pink to attract customers who are turned off by Victoria's emphasis on sexiness.
"I do think Victoria's Secret's business does taint Pink, and I think it was only a matter of time for that to catch up," said Jessica Ramirez, retail research analyst at Jane Hali & Associates.
The hope with Pink was that its teenage and young adult customers, would gain a stronger affinity to Victoria's Secret brand early on, and then graduate on to become core shoppers of Victoria's Secret. In order to encourage the Pink shopper to explore Victoria's Secret, the company literally placed the two side-by-side in their own branded storefronts. Today, Victoria's Secret has 957 stores in the U.S. 141 of which have Pink stores attached.
In addition to selling cheap bras and underwear in a variety of colors, Pink was known in the early to mid 2000s for its branded sweatsuits. But younger shoppers have now started to favor athleisure over more casual loungewear, according to Ramirez, which hurt Pink in the short term. Pink CEO Amy Hauk said during L Brand's investor day in September that Pink is investing more in athleticwear, and she believes athleticwear can become a $1 billion business for Pink by 2022.
"The shift in the women's bra category towards performance wear, and towards athletic wear, has been enormous — and probably one of the five or six biggest category shifts in American retail," said Bryan Gildenberg, chief knowledge officer at Kantar Consulting. "My guess is that [Pink] might have been a little late to that party."
Although the athleisure market is growing, it's a crowded category: Pink now also has to compete with Nike, Lululemon and Athleta, in addition to Aerie and lingerie startups.
Pink has tried to create other programming and marketing efforts to reach its target college-age shopper who doesn't want to visit Victoria's Secret anymore. The brand has a college ambassador program, where shoppers can apply to receive access to exclusive discounts and notifications of events happening near their campus. It's also is including a more diverse array of models on its website, according to Ramirez.
But by the nature of its stores being attached to Victoria's Secret's stores, it remains very difficult for Pink to create its own brand identity.
"They are going to have to [take] some decisive steps to differentiate themselves," said Gildenberg.