Iris Nova will invest $100 million in new beverage brands over the next 5 years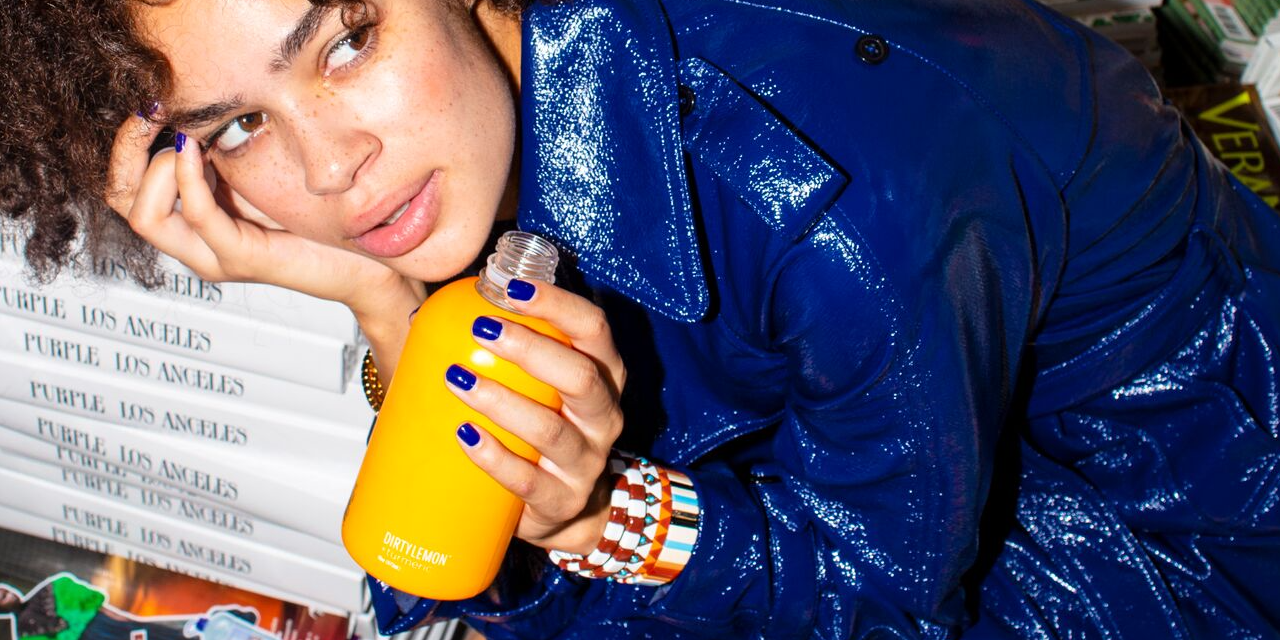 Iris Nova, the DTC beverage company that launched in 2015 with Dirty Lemon, plans to invest a total of $100 million into startup consumer brands in the next three to five years.
The goal is to build out a modern portfolio company for brands in the CPG space to compete with legacy companies like Coca-Cola and Pepsi. Underpinning the portfolio is an open-source customer database and e-commerce platform: Brands that receive investment from Iris Nova will get access to pooled customer data across other brands in the portfolio, as well as the company's text-to-order business model.
Iris Nova lets customers shop Dirty Lemon through its e-commerce site, but all customer service and communication is done via text: At checkout, customers are asked to enter their phone number, rather than an email address. After they sign up with an initial online order, customers will receive a confirmation text from the brand. From there, they can place new orders through the text service, as well as checkout at Dirty Lemon's vending machines and at Iris Nova's physical retail property, called The Drug Store. The company doesn't disclose revenue, but it's raised $15 million in funding, from investors that include Coca-Cola.
"The vision is to build a conglomerate of beverage brands utilizing the technology behind our conversational commerce model, which we've been improving," said Iris Nova CEO and founder Zak Normandin. "Investing in brands is our commitment to accelerating the growth of these companies. We're a technology company, and we're using that tech to improve the distribution of beverages — over the last 100 years there's been little innovation developed around that."
To improve its model, Iris Nova purchased Poncho, a conversational chatbot that was originally built for weather updates, and integrated its technology into its platform. As other brands come onto its portfolio, customers will have separate lines of text service for each brand, but the back-end operations will be unified: When an order is placed, the technology confirms the fastest fulfillment center to ship the order from. Right now, orders are delivered the same or next day in every major U.S. market, according to Normandin, and the company plans to cover the entire country with next-day shipping capabilities by 2020.
As Iris Nova kicks its portfolio company strategy into gear, consolidation has started to work its way through the DTC category. Some were formed from the ground up, by the brands that launched with the model, including Resident, a home goods holding group founded by the team that launched Nectar Sleep, and Ro, the telemedicine company that includes Roman, Rory and Zero. Other brands have been ripe for legacy conglomerates to snatch up, a trend that's been picked up particularly in the CPG category. Brands like Dollar Shave Club, Native and Harry's have been purchased by Unilever, P&G and Edgewell, respectively.
A holding company approach helps brands get off the ground without needing to scale expensive operations on their own, while combining customer data analytics helps to make marketing costs more efficient. Iris Nova also has specialty retail partnerships with outlets like Soho House and Barry's Bootcamp, which it can extend to new brands in its portfolio.
"There are a lot of concerns around Facebook and Instagram advertising costs," said Normandin. "Every brand is looking for a type of technological advantage to access customers. We can help grow their operational infrastructure, while allowing our pool of customers to grow across brands."
Putting combined force behind a retail, marketing and distribution approach helps get the attention of other investors in the category.
"There's a macro push in the CPG beverage category right now into a traditional retail footing," said Henry McNamara, general partner at Great Oak Ventures. "We want to see if these brands are able to get into doors and figure out their product as well as their distribution strategy."
Iris Nova hasn't made any outside investments yet, but Normandin plans to be selective, looking for similarly minded brands to Dirty Lemon, which specializes in supplement-based beverages with ingredients like collagen and charcoal.
"We want to work with the top tier, high end brands that are low or no sugar, with flavor profiles and formulations in mind with the modern consumer," said Normandin. "If you look at the beverage industry, specifically brands held by Coca-Cola and Pepsi, they built these companies on carbonated, high-sugar soft drinks that are out of touch, because they stopped innovating."
—
Sign up for the Modern Retail Briefing to get retail news, analysis and insight delivered to your inbox every morning.