In memoriam: Iconic retail brands we lost in 2020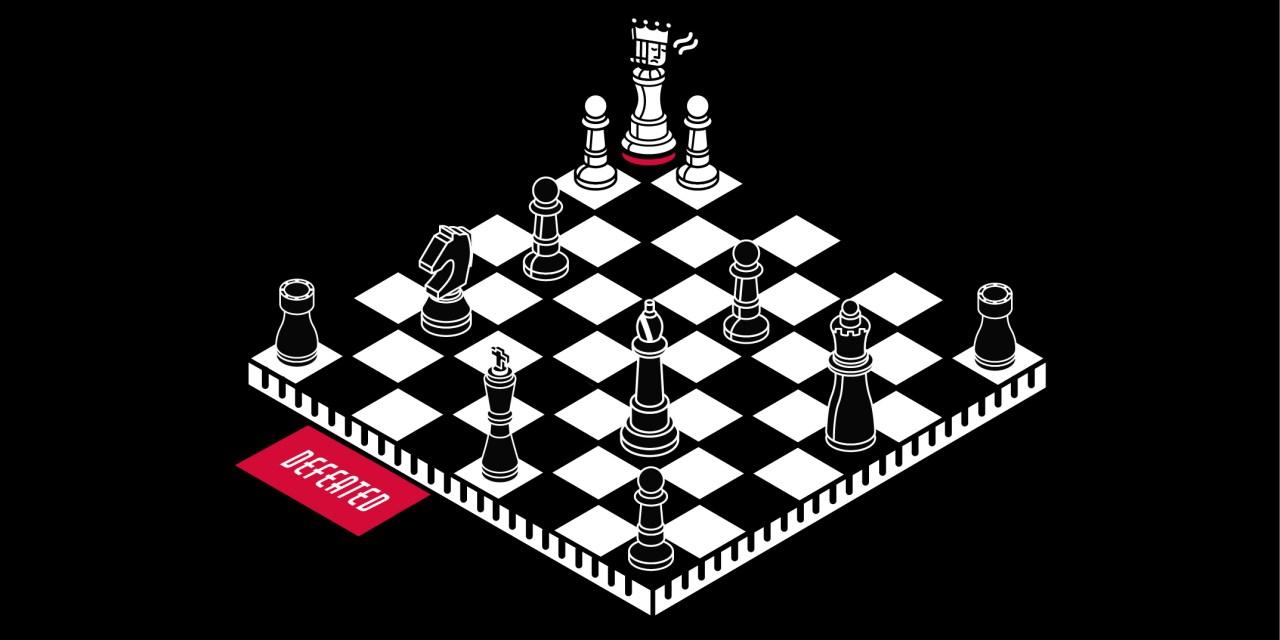 This story is part of Endgames, a Digiday Media editorial package focused on what's next, what's coming, and what's being phased out in the industries we cover. Access the rest of our Endgames coverage here; to read Glossy's Engames coverage, click here; Modern Retail's coverage is available here.
In some ways the story of 2020 is clear-cut: the major chains that built their businesses around catering to mall shoppers or office workers didn't stand a chance against 9 months and counting of quarantine.
But, oddly, 2020 might prove to be the year of the zombie brand. Although it's a historic year for corporate bankruptcy filings, plenty of major retailers — including J.C. Penney, Hertz and Guitar Center — seem poised to emerge once again. And even the companies that did shutter all of their physical stores are already on track to find a second life online, thanks to investors like Retail Ecommerce Ventures buying e-commerce rights to the brands out of bankruptcy.
More innumerable than the major chains felled by the pandemic, though, is the devastation endured by local businesses. Yelp estimated that over 800 small businesses have closed every day this year. The city-by-city obituaries for lost small businesses are slowly rolling out.
Still, some businesses have closed their doors and most likely aren't going to return anytime soon. Here's a look at some of the retailers that shuttered over the past year — and why their business models weren't able to sustain the crushing blow of the coronavirus.
Art Van Furniture (1959 – 2020)
The furniture chain Art Van Furniture was profitable when it sold to a private equity firm, Thomas H. Lee Partners, for $612 million in 2017. But the enormous growth of online furniture sales in the interim years, paired with the death of its founder in 2018 and a series of questionable decisions by its new owner, led the company to declare a liquidation sale earlier this year — strangely, before ever filing for bankruptcy. Art Van Furniture, though, is one of the few zombie brands not revived by Retail Ecommerce Ventures. After shuttering its stores earlier this year, an entrepreneur bought up 20 of Art Van's previous locations, reopening them with a shiny new brand name — Loves Furniture — and a more online- and delivery-focused ethos.
Century 21 (1961 – 2020)
Century 21 was supposed to feel a little chaotic — it crammed discount designer clothes into its sprawling retail stores. It had only 13 locations but became a pop culture sensation nonetheless. In "Sex in the City," Carrie Bradshaw paid tribute to the experience of digging through Century 21 racks, announcing in a voice-over: "With an arm full of discount clothing, I realized I could no longer discount my feelings." Yet Century 21 defaulted on $56 million of debt this year, and it claimed that its insurer was refusing to pay out $175 million in business interruption stemming from the pandemic — what would have been a lifeline to the struggling company.
Lord & Taylor (1826 – 2020)
Lord & Taylor was one of the oldest retailers in the game. It had been selling luxe clothing since 1826, most famously out of its Fifth Ave location in Times Square. But hipper fashion retailers, plus discount clothing stores, ended up eating into its margins. Its fortunes briefly brightened last year, when the clothing rental startup Le Tote dropped $100 million to buy the retailer — pitching the move as a way to fuse Le Tote's e-commerce savvy with Lord & Taylor's physical stores. But Le Tote didn't get a real chance to remake Lord & Taylor. This year, Le Tote itself went bankrupt, thanks both to its expensive Lord & Taylor acquisition and a sudden drop in its subscription box subscribers during the pandemic.
New York & Co (1918 – 2020)
New York & Co, which has operated under various names since 1918, was one of the first true mall stores. By the early 2000s, the women's clothing retailer had become one of the most popular draws for mall shoppers. But that strategy began to crumble thanks to crumbling in-person traffic and a weak e-commerce store. Revenue was down 7 percent in 2019, and when the pandemic struck, New York & Co announced it couldn't afford to pay rent. In September, the store's parent company announced it would close all physical stores — but an investor called Saadia Group said it's planning to reopen it as an e-commerce store soon.
Papyrus (1973 – 2020)
This year, countless mall staples met harsh ends. The ritzy greeting card vendor Papyrus was one of the latest. Papyrus bet big on retail stores — but with mall traffic dwindling, and fewer people buying greeting cards in recent years, the store fell into debt. Unlike its successful competitors, like Paper Source, it struggled to find ways to integrate online delivery. The company announced plans to shutter all of its stores in January. Paper Source bought up 30 of those shuttered Papyrus stores in March, with plans to reopen them as Paper Source locations.
Pier 1 Imports (1962 – 2020)
Pier 1 was a mishmash — part furniture store, part home goods store, but with no fully realized branding. As Modern Retail previously reported, the company's main appeal used to be its international designs, which always cost more than their level of quality would suggest. It was soon battered by e-commerce companies like Wayfair on one end and cheaper brick-and-mortar retailers like Target on the other. Yet Pier 1, too, isn't fully gone: Retail Ecommerce Ventures, which acquired it for $31 million, is already re-introducing it as an e-commerce business.
Modell's Sporting Goods (1889 – 2020)
Here comes the pattern: In the e-commerce age, what's dead never really dies. Modell's was one of the veterans of the sporting goods business, selling jerseys out of Manhattan since 1889, but its long run finally came to a close on March 11 — essentially, the day that the U.S. began shutting down over the coronavirus. That was because, as the company explained, it was "weighed down by a store footprint that is disproportionate to market demands." Online sales made up only a small piece of its revenue, and longer trends — like an overall slide in the number of kids participating in sports teams — meant that fewer and fewer people were showing up to those physical stores. Yet thanks to Retail Ecommerce Ventures, there might be a Modell's Act II.
Stein Mart (1908 – 2020)
The discount department store Stein Mart, which was a fixture in Texas, Arizona and California, got crushed by the pandemic. After posting consistent losses since 2016, mainly because of competition from larger discount chains TJ Maxx, it entered the year with a big acquisition from the private equity firm Kingswood Capital Management. That proved to be terrible timing — and Kingswood canceled the deal shortly after lockdowns began. But although Stein Mart shuttered all of its nearly 300 stores earlier this year, it is on track to live again: Retail Ecommerce Ventures — a company whose mission is to buy bankrupt chains and convert them into digital stores — bought the digital rights to Stein Mart.