'I was laughed out of the room': How Bokksu founder Danny Taing bootstrapped his business to a $100M valuation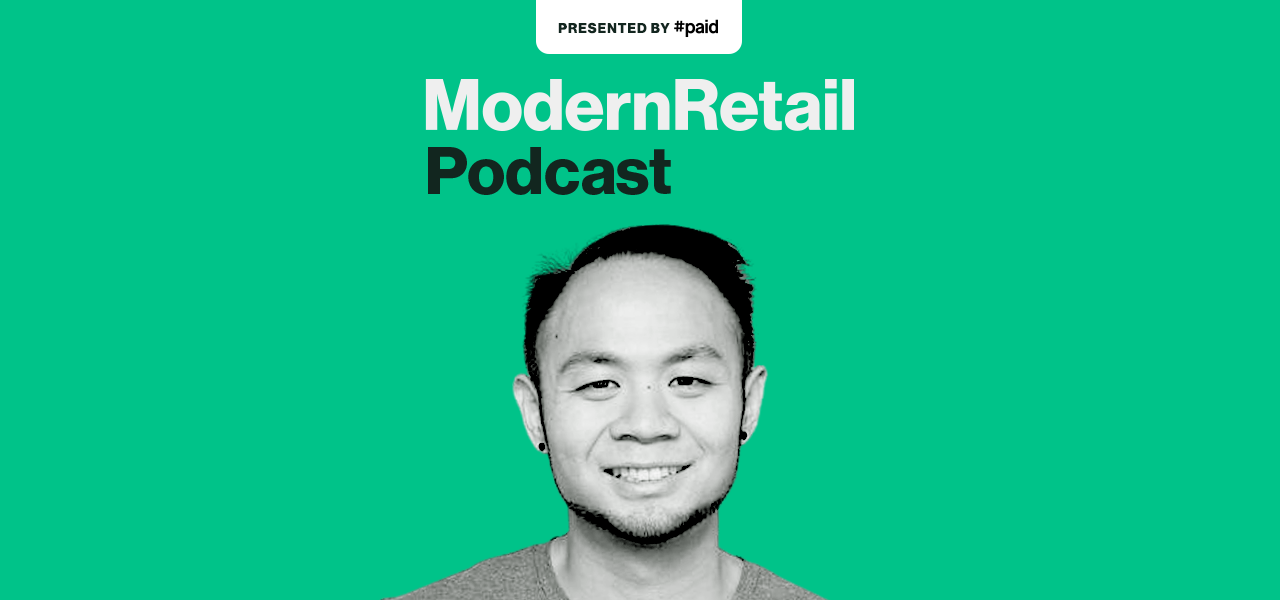 Subscribe: Apple Podcasts | Stitcher | Google Play | Spotify | RSS
Bokksu, which connects U.S. customers with Japanese snacks, is still bullish on subscription boxes, according to its founder and CEO Danny Taing.
The company, which first launched in 2016, began by offering a subscription box that featured Japanese snacks that were never before available in the U.S. Growth for the first few years was on the slower side, as the company remained mostly bootstrapped. Two years after launching, the company really started to hit its stride. And is now expanding beyond subscription boxes and launching its own marketplace.
"In early 2018, we had about 1,000 subscribers, and in just one month, we grew that to over 3,000," Taing said on the Modern Retail Podcast. "It was because of this viral Facebook kind of campaign."
With that growth, however, came some struggles. "The warehouse in Japan was not equipped to deal with triple the amount of orders," Taing said. "And that was way before I had a logistics team or director."
But Bokksu was able to roll with the punches and still grow. The company has doubled its revenue and customer base every year since 2018. This came as other subscription box brands like Birchbox faced major headwinds. But, according to Taing, Bokksu never experienced subscription fatigue. "I think what helped was that we have a very strong underlying product that changes every month that a lot of people get a lot of value from," said Taing. "It's not faddy."
Earlier this year, Bokksu closed a $22 million Series A round of funding, giving it a $100 million valuation. That happened after years of receiving nos from VCs. For Taing, it was validation that his company had staying power. With this cash infusion, Bokksu is focusing on its marketplace expansion.
Still, Bokksu remains focused on its hero product. "Subscriptions are still the majority," said Taing. "That's our core thing."
Here are a few highlights from the conversation, which have been lightly edited for clarity.
The beginning of Bokksu
"I wanted something that had a recurring subscription model that could allow me to bootstrap because I didn't have any funding. And so that's where that idea came about. I looked and did competitive research, and I came up with the idea of doing a Japanese subscription box. There were already like 20 players in the space, actually, at that time. But all of them were not doing what I wanted to do. They were mostly exorcizing Japan as it's been done for decades — with a lot of like cutesy anime wacky stuff. But I wanted to really showcase these family business makers and these generational products. And nobody was doing that in a big way. And so it really empowered me to feel like there's validation here for this type of product."
Buying retail in the early years
"The dirty secret I feel like in a lot of these DTC or subscription box bootstrapped businesses is that you buy retail early on — that's pretty much all you can do. And so early on, I would buy it there, or I would buy it online on Rakuten or Amazon Japan, ship to my friend's place in Tokyo in his small Tokyo apartment. He would repack it into larger cartons for me, and then bring it to the post office and ship it to me. It was really scrappy beginnings. Eventually, I was able to develop more of these direct relationships with the vendors in Japan. But that took months and years and a lot of hard work of them trusting me — like paying first a doing due on deposit as opposed to having any credit terms. That was pretty much how we worked with all of our vendors for the first two, three years, which was really tough for cash flow."
'I was laughed out of the room'
"Nowadays, there are a lot of these alternative financing solutions that never used to exist. For us, we were one of the early customers of Clearbank — Clearco as they're called now. And a big reason I started taking on this type of debt financing with them and other players was twofold: One, we needed capital to accelerate the growth. We were growing, it was exciting. And the cash flow was hard as we paid everything upfront at that time. But then, two was I couldn't get investors. I had tried talking early on, maybe if I kept going out, I would have found some. But I talked to a small handful early on in that time period — 2016, 2017 — and I was laughed out of the room. It was seriously somewhat condescending at times."