How Walmart's new DSP aims to take on Amazon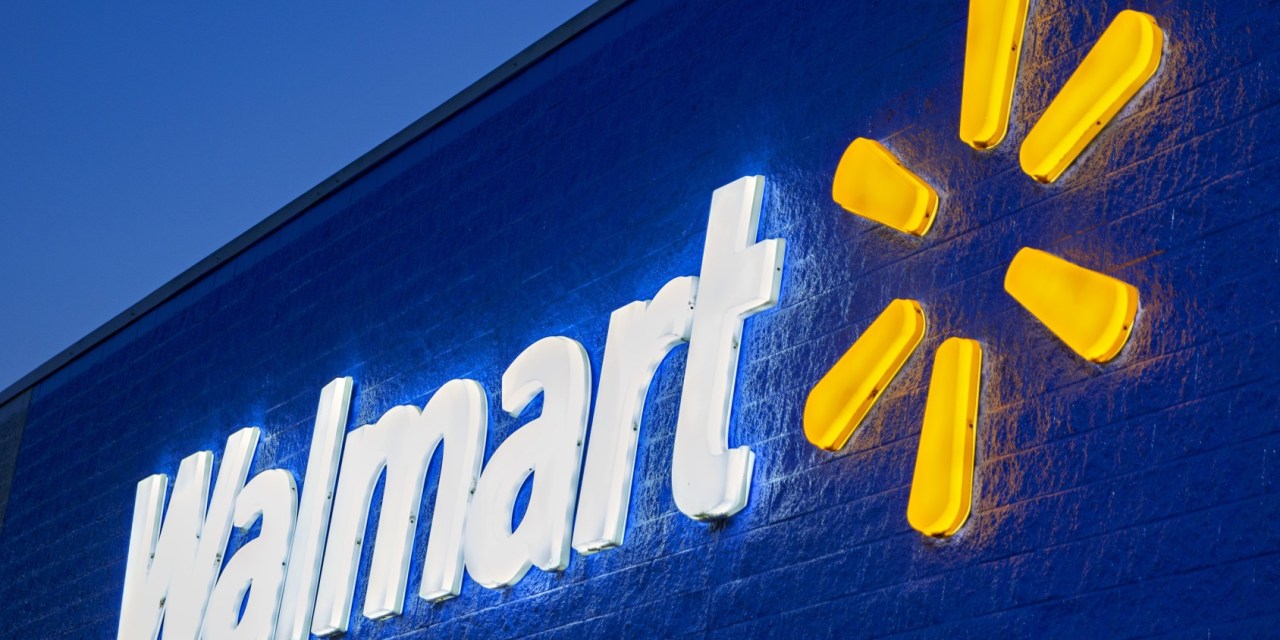 Walmart PR
Walmart just announced that its offsite ad network — called its Demand Side Platform (DSP) — is launching in the fourth quarter of this year.
DSP is an important evolution for Walmart for two reasons. One, it allows Walmart to use the first-party data it has already amassed on U.S. shoppers in order to reach them on websites beyond Walmart's. Essentially, Walmart is able to give brands granular data about each shopper even when they aren't on the Walmart platform, a fact that also lets brands re-target customers who might have viewed their product but didn't make a purchase.
Second, DSP opens up Walmart's ad business to brands that might not have products listed on Walmart. Currently, most of Walmart's advertising amounts to onsite display ads, which usually require brands to have Walmart product pages. But with DSP, because Walmart is essentially selling its data, even non-endemic brands now have a reason to buy ads through Walmart.
"Walmart introducing their DSP is really a 'welcome to the big leagues' moment for their advertising," said Adam Epstein, vp of growth at e-commerce ad platform Perpetua.
Though Walmart's hope is that even brands that don't sell through Walmart will use its DSP, some agencies are skeptical that non-endemic brands will flock to Walmart. "Realistically, the customer demand for the Walmart DSP is going to be the brands that merchandise through Walmart," said Ray Kingman, CEO of the ad targeting firm Semcasting.
Still, Epstein, said that he expected Walmart's DSP would gain traction immediately, given Walmart's vast reach and the relatively limited number of DSP programs in the retail and e-commerce space. Walmart claims its website receives 100 million unique visitors each month and that its stores get 220 million shoppers each week, while Amazon says it has 300 million active accounts.
The bigger question, he said, is exactly how much budget brands will allocate to Walmart DSP. That will ultimately come down to the metrics that Walmart's ad targeting features are able to produce once the program does launch. Historically, DSP advertising has not been cheap for brands: While Walmart has not released its DSP costs, Amazon's DSP requires a $35,000 minimum buy-in.
For Walmart, the new service represents the company's increased commitment to monetizing its user base with advertisements. Its ad business is growing fast. It touted a 95% year-over-year growth in ad sales in its last earnings call, although it didn't give specific revenue numbers to show scale.
The launch of a DSP is also following closely in the footsteps of one of Walmart's primary rivals, Amazon. Amazon's DSP program has gained significant traction over the past year, after it first appeared around 2016. According to a recent Feedvisor survey, between 2019 and 2020, Amazon DSP saw the greatest increase in use of all Amazon ad types. The share of brands that said they rely on Amazon DSP jumped from 39% to 49%.  
While Walmart's DSP will compete with Amazon's, Epstein said he expected that brands will be allocating budgets to both platforms. "It's not an either/or," he said. "If you're a large brand, you need to be advertising on both."
In its announcement of the new program, Walmart focused especially on the nature of its data — namely, that Walmart blends information about how people shop and browse online as well as how they purchase in physical stores. Epstein said that kind of data is "the holy grail of retail and e-commerce advertising for any CMO."
"If someone sees an online ad about a specific product and, instead of purchasing it online, he or she decides to come to one of our physical stores to purchase it in person, the Walmart DSP will be able to make that connection," said Rich Lehrfeld, svp of Walmart Connect, in an email to Modern Retail. "We're essentially closing the loop in the customer journey."
The context behind Walmart getting into the DSP space is Amazon. Earlier this month, Amazon surpassed Walmart in terms of total product sales, bringing in $610 billion as opposed to Walmart's $566 billion over the last 12 months. And unlike Walmart, Amazon has found a way to pad its profit margins by selling services, like Amazon Web Services, fulfillment and increasingly advertising.
Walmart, in response, is trying to push into business-to-business services, too. This summer, it announced that it would start selling pickup and delivery software to other retailers. DSP is an important part of that acceleration of services — and it marks a philosophical shift for the retail sector. The two largest retailers in the U.S. are now looking for growth outside of product sales.
Walmart and Amazon aren't the only two retailers to push into advertising. In the last few years, dozens of retailers and e-commerce companies — including Kroger, Walgreens, Instacart and GoPuff — have created ad networks in order to further monetize their websites and apps.
Even if these advertising business don't rival Amazon's yet, they still have the potential to be significant revenue generators. Instacart currently makes 20% of its revenue from ads, and is on track to earning $1 billion in advertising by the end of 2022, while
But DSP is a level up that isn't widely replicable for the smaller retail chains. That's because, for a DSP to work, companies need to have rich data on a large slice of the population — something that only the biggest retailers can say. Epstein said that he was watching Target and Instacart to see if they would soon create their own DSP offerings, but beyond that, he didn't expect many more retail and retail-adjacent companies to enter this space. "It'll be very challenging for other companies to do this," he said. "They just don't have the breadth of data to create sufficiently large audience pools."