How Steve Madden built up its e-commerce business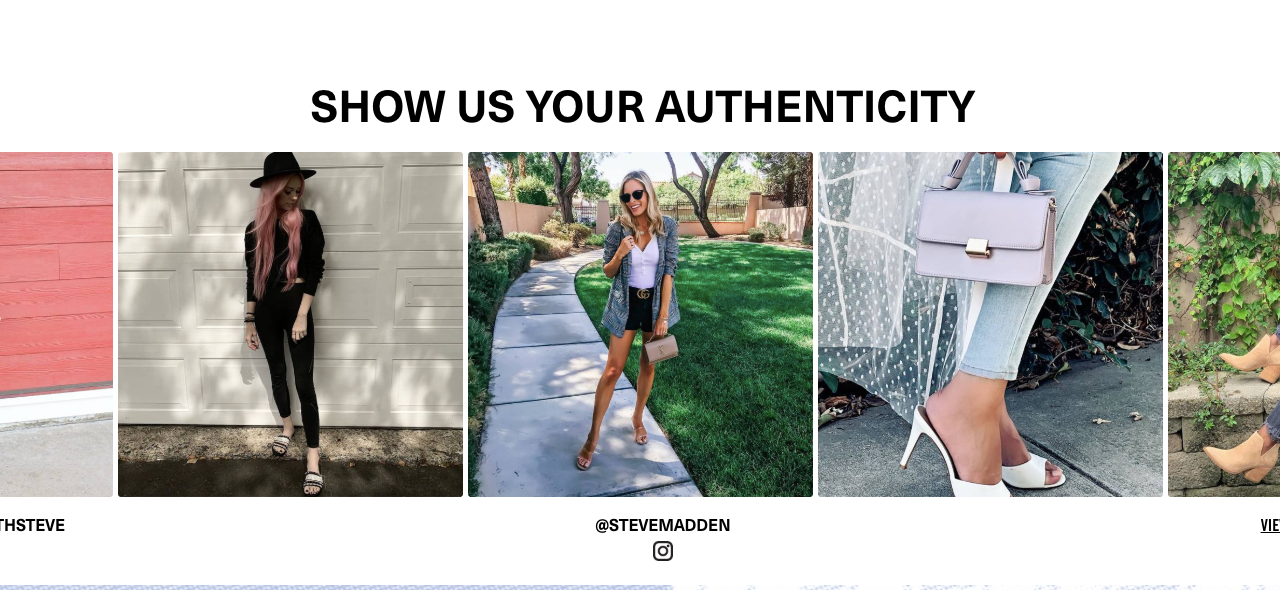 More than 80% of Steve Madden's revenue still comes from wholesale. But the footwear retailer still finds it important to spend some time focusing on its e-commerce business.
"If someone discovers your brand at Nordstrom, the odds are very good that they will [eventually] come to your site," said. Jeff Silverman, president of global e-commerce for Steve Madden. At a conference in New York City on Thursday hosted by e-commerce marketing solutions provider Yotpo, Silverman explained how Steve Madden has sought to grow its e-commerce business, without hampering relationships with its wholesale providers, ranging from department stores like Nordstrom and Macy's, to specialty footwear retailers like DSW.
During its second-quarter earnings at the end of July, Steve Madden reported net sales of $445.0 million, up 12.4% from the year prior. Steve Madden doesn't break out exactly how many of its sales come from e-commerce. But it said during the second quarter that comparable sales at its own stores were up 6.2%, which it attributed to "strong performance" in the e-commerce business.
Silverman previously founded an e-commerce platform provider called Compo Enhancements, that was acquired by Steve Madden in 2007. In 2009, Silverman left Steve Madden, and then came back in 2015 to manage Blondo, one of the eight brands Steve Madden owns, and then eventually took over the e-commerce business.
"You can get Steve Madden anywhere, and we're very proud of that," Silverman said. So, he said that the job of Steve Madden's website is to not just drive more e-commerce sales, but also to hopefully improve its wholesale business.
Silverman's first order of business when taking over the business was to migrate the company's website over to Shopify. Steve Madison previously had developed its own custom e-commerce platform through the acquisition of Compo, and also used Oracle at one point. But, what drew Silverman to Shopify was that he felt the company's mobile store was better than that of many other e-commerce platform providers', and better than one that Steve Madden could develop on its own. Today, almost 75% of the sales that come from Steve Madden's e-commerce site come from mobile.
But, building a successful e-commerce business isn't just about growing sales. To that end, Silverman said that Steve Madden has tried to reduce its reliance on promotions. He said that Steve Madden has cut down the number of sales it offers year-round, to only offer discounts on product during the major sale periods, like Black Friday.
Another change Silverman made was to increase the "ask" required from customers in order to get a one-time discount. Steve Madden used to offer customers a 15% one-time discount when they signed up for its email list for the first time. Now, it gives them a 20% off one-time coupon when they sign up for the loyalty program, because it's more likely that the customer that signs up for the loyalty program will continue to buy from Steve Madden over time. Silverman also said that Steve Madden ships 65% of its online order from one of its 100 owned-and-operated stores, in order to save money on fulfillment costs.
In order to drive more customers to Steve Madden's website from the get go Silverman said that Steve Madden has invested in paid social (the company spent close to $4 million on paid social last year), and struck partnerships with influencers. Silverman also said that buy-now, pay-later financing option Afterpay has proven to be a valuable selling point among its customers, as well as free two-day-shipping, so Steve Madden will periodically advertise both of these features in its social media ads.
Though Steve Madden will continue to derive the majority of its sales from wholesale, that doesn't mean it's not looking to DTC brands for inspiration. In August, Steve Madden announced that it had acquired DTC upstart Greats, with the hope that acquiring Greats can help the company increase its share of sales that come from millennial men.
"Expanding into a DTC-based brand also makes sense, as more brands are seeing the benefits of disintermediation in the industry," Kathleen Fischer, director of marketing at Boston Retail Partners told Glossy at the time.