How startups like Doe Lashes are gamifying data collection to combat privacy updates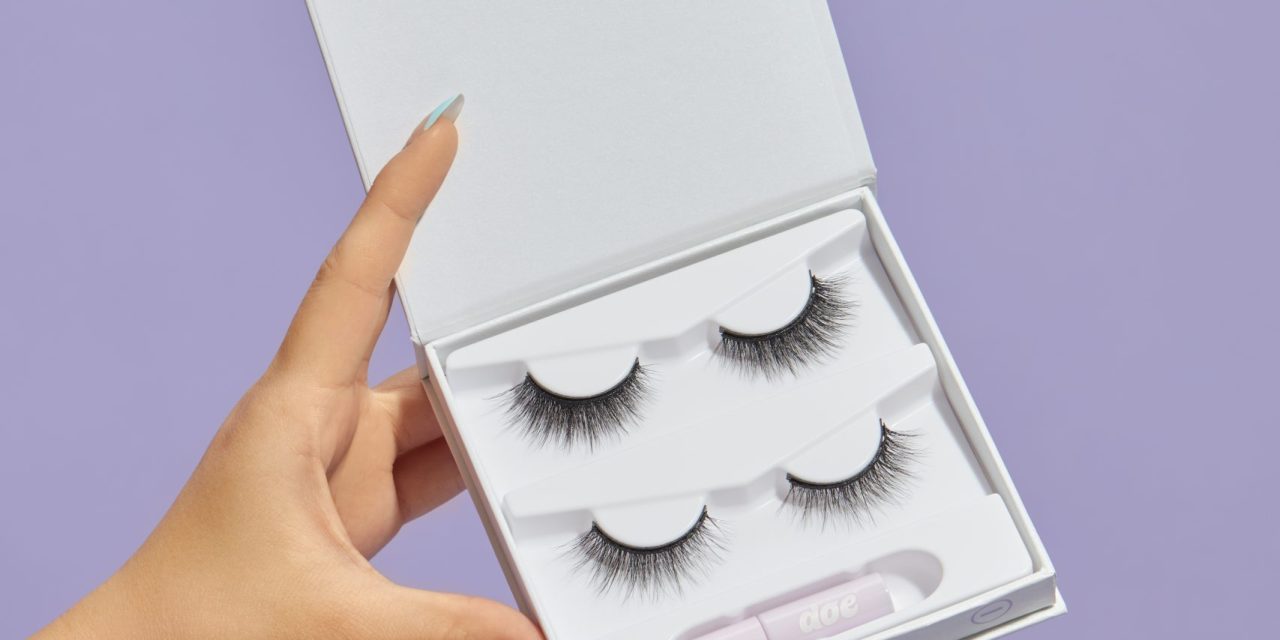 Doe Lashes
When consumers hit "Let's Go" on DTC brand Doe Lashes' Lash Quiz, they'll answer a series of questions like how often they wear lashes, do they prefer subtle or glam makeup and which cartoon they liked most as a child. By the end of it, the false eyelash brand gives a lash recommendation. 
The quiz takes no more than 40 seconds to complete, but after its launch two years ago, Doe Lashes Founder Jason Wong said it had become instrumental to data collection and personalization, as well as the merchandising decisions the company has to make. If quiz-takers say they don't wear lashes often, Doe Lashes will tailor their emails, sending them tutorials and care instructions. After learning that the majority of their customers prefer subtle makeup, Doe Lashes proceeded to make more products that fit this style. 
Doe Lashes isn't the only company that's encouraging customers to take quizzes. Apple's iOS 14.5 anti-tracking updates and the upcoming phase-out of third-party cookies have been a thorn in the side of smaller e-commerce brands that have relied heavily on third-party apps for years as part of their customer acquisition and advertising strategies. Unlike retail giants that have a loyal customer base and the resources for data collection, e-commerce brands like Doe Lashes are increasingly leaning on quizzes, questionnaires and incentives — essentially gamifying data acquisition — to work around anti-tracking changes.   
Wong said that Doe Lashes is collecting three times more emails because of the quiz, which has led to its email marketing revenue to go up "drastically." According to Octane AI and Klaviyo's case study of the company, the quiz has a 4.6% average conversion rate since launching in August 2020.
"We know that lashes are a very intimidating process, putting something on your eyes," Wong said. "We really want to create a better online shopping experience to emulate what you would get when you walk into a beauty store." 
Doe Lashes also has a camera-based shopping quiz that measures the shape of someone's eyes, and just like its lash quiz, consumers can get a 15% discount on their first purchase if share their email.
Doe Lashes isn't the only company embracing quizzes: Function of Beauty has a four-part skincare quiz that asks shoppers about their skin type, their skin goals among others. ThirdLove has a virtual fitting room designed to help customers find their perfect bra size, which over 19 million people have taken as of last year. The company launched the quiz, initially as Fit Finder, in 2017 and then redesigned and rebranded it as Fitting Room last year.

Quizzes can serve a variety of functions, in addition to helping brands collect customer data. Andie swimwear, for example added a fit quiz shortly after the company's launch in 2017. The company thought swimwear had historically been difficult for women to nail down the right size. "One of the purposes [quizzes serve] is take some of the uncertainty out of the decision-making process," Karen Zhou, director of operations at Andie, previously told Modern Retail.
Advertisers and direct-to-consumer brands traditionally allocate a large part of their budgets towards channels like Facebook, Google Ads and Instagram to target the right audiences, and then measure the impact on sales, said Andrew Lipsman, principal analyst for retail and e-commerce at eMarketer. Without efficient ad targeting, their marketing spend ultimately goes up.
"I think there has been more of a [push], and this is not just in the DTC space, for any brand to go out and acquire more of that data," Lipsman said. "The more data that you can acquire and own, the less dependent you are on other channels like Facebook to fill in those gaps."
Shoppers are also warier of being tracked. Among shoppers who've installed the iOS 14.5 update, the opt-in rate for the app tracking transparency prompt remains at about 21% as of September, according to Statista. Back in April 2021, the opt-in rate was at 11%.
Octane AI President and co-founder Ben Parr — whose software company helps brands collect more customer data through tools like quizzes or surveys — said he believes those tools are a more transparent method of data collection. That's because in quizzes, brands explicitly state their intentions to provide personalized experiences in exchange for certain information. 
"Consumers don't want to be tracked without their consent, but they do want personalized experiences," he said. Through quizzes and surveys, consumers "know they're volunteering that information. ​​It's a fundamentally different process." 
Parr said Octane AI has seen more demand for its Shop Quiz and Conversational Pop-ups since Apple's iOS 14.5 updates, adding that brands hadn't been prepared for these tracking changes. The company has so far raised $14 million in venture capital funding. 
"2021 was the year that brands started to realize that zero-party data was going to be really important. iOS changes are, on the scale of things, really new," Parr said. "But 2022 we're already seeing is the year of implementation."
Thanks to its quiz, Doe Lashes learned that a lot of their assumptions about their customers were incorrect, such as their level of experience and how often they wear false eyelashes. Having the quiz on the brand's website has allowed the brand to continue ramping up marketing efforts and generate revenue.
"The quiz is simple enough that anyone else can do it. I wouldn't say it's necessarily the edge," Wong said. "I think just having that on our site compared to people who don't offer that it's definitely an edge."