How New Belgium is integrating sustainability into marketing campaigns and product development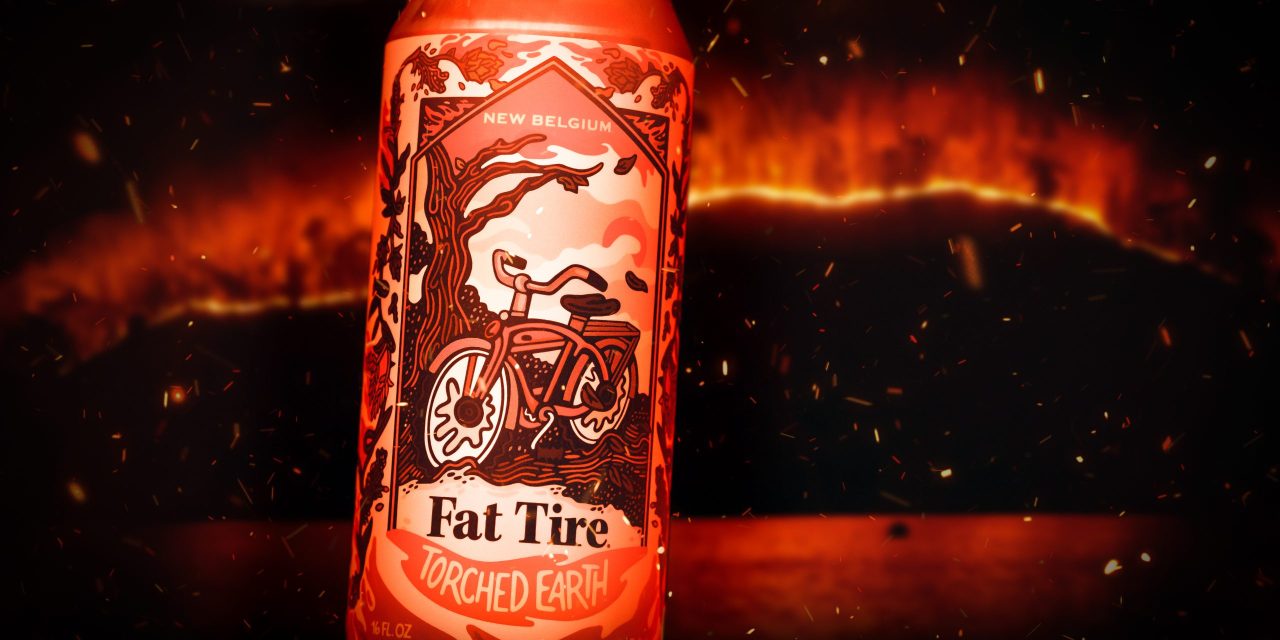 New Belgium's latest beer, Torched Earth, tastes bad on purpose. The product is another in a series of creative marketing and project-based efforts from the Colorado-based craft brewer to bring awareness to climate change by illustrating the way beer might taste in a future without climate action.
New Belgium's climate efforts — a mix of internal methods like installing energy-efficient wind and solar technologies in its brewery, as well as external efforts via viral marketing campaigns like Torched Earth — have grown since the company's founding.
This work parallels an increasing consumer interest in sustainability. According to a poll in February this year by C.O.Next and Menu Matters, 80% of consumers said sustainability matters to them when ordering in restaurants or picking up food and beverage items from grocery stores. According to Harvard Business Review, these consumers are also putting their money where their mouth is: Sustainably marketed products grew faster than regular products in 90% of CPG categories. As such, New Belgium's approach is indicative of how a growing number of companies are trying to tackle sustainability: by both integrating it into their marketing campaigns and product development, as well as by making internal investments to reduce their own carbon emissions.
Neil Saunders, managing director of GlobalData, said that while sustainability is "rarely the sole determinant of buying decisions, more shoppers make assessments of brands based on their efforts and actions around sustainability. This is especially so among younger shoppers."
New Belgium's director of social impact, Kate Wallace, said that the company has made a variety of investments in sustainability since being founded in 1991. That includes bringing wind power to its brewery and committing to full carbon neutrality by 2030. Fat Tire, the company's most recognizable product, is marketed as "America's first carbon-neutral beer." New Belgium worked to offset the product's measured carbon footprint, reducing emissions when possible via a wide variety of tactics. Among them were giving grants to barley farmers to help them develop more climate-friendly farming practices, as well as buying carbon offsets.
Last year, on the back of its sustainability efforts, New Belgium was ranked the fourth-largest craft brewery in beer sales volume by the Brewer's Association. And, in November 2019, the company was acquired by Lion Little World Beverages, a subsidiary of the Japan-based Kirin Holdings, for a reported $350 million to $400 million.
While the company has continued to invest internally in sustainability, it has also started to incorporate sustainability into its external efforts. In this year's Torched Earth campaign, the company has created a version of its Fat Tire beer made with the sub-quality ingredients you might find in a climate-ravaged society, such as "smoke-tainted water" or dandelions instead of fresh hops. This campaign mirrors the company's efforts to highlight the monetary costs to beer under climate change last year.
"We launched our $100 for a six-pack campaign last summer to illuminate the potential cost of beer if we don't address climate change," said Wallace. "This was another imaginative campaign building upon that. If (that was) what the beer will cost, (this is) what will beer taste like, and it's not that great."
Wallace said that these campaigns have seen "quite a bit of earned media," and "extremely high engagement from consumers on social media and in sales numbers." The Torched Earth campaign has driven over 188,000 and 265,000 impressions on Fat Tire and New Belgium's Instagrams, respectively.
Still, sustainability and climate change have proven difficult fields for many brands to navigate. According to Natural Capital Partners, an environmental services firm that advises businesses, including Fortune 500 companies, on sustainability, 70% of Fortune 500 companies don't have adequate climate change policies that commit to full carbon neutrality or meet other standards.
Addressing this was part of the idea behind New Belgium's Drink Sustainably campaign, a site launched alongside Torched Earth. It allows New Belgium fans to easily send automated tweets to congratulate companies that do their part or plea with those who don't.
For companies that do invest in sustainability, there are common pitfalls. Wallace suggests that companies have to fully commit to climate change, as "wishy-washyness" and pandering can lose you consumers. She also said that, in her experience, skipping data and measurement can lead to ineffective campaigns. Companies can't hold themselves accountable without data-based standards, nor can they give their consumers transparency around their progress to meeting those standards.
When brands make plays to sustainability without actually being sustainable, they are often called out by consumers for "greenwashing." In 2018, Starbucks, for example, banned straws in their stores in favor of a sippy-cup-adjacent lid and announced that this would stop the waste of 1 billion straws a year. The problem: The new lid actually used more plastic than the old straw and lid combo, though Starbucks suggested that the plastic-heavy lids were recyclable, unlike straws. In 2019, mega-fast-fashion-retailer H&M released "Conscious," a line meant to be "sustainable" and made from "organic cotton, tencel or recycled polyester." But some outlets questioned whether it was even possible for a fast fashion retailer to be considered "sustainable," given fast fashion retailers' frenetic production cycle.
"The strongest climate plans I've seen are strongly tied to the company's culture and values," said Jenny Gyllander, founder and CEO of Thingtesting, a site that reviews DTC brands. "They feel authentic and ambitious. Climate plans that aren't authentic to the brand often fall short."
Part of brands' hesitancy to enter the sustainability space may come from the perceived costs of climate action. Wallace, however, said there's a strong business case for sustainability and that it requires a shift in bottom-line thinking.
"That quarterly-earnings and quick payback [focus] really drive a different type of business than this," said Wallace. Moreover, Wallace said the cost of inaction will ultimately be far greater than any initial investment required by companies.
"If you think the impacts of the pandemic were disruptive… it's only expected to be increasingly worse with the impact of climate disasters," said Wallace. "If you don't have a climate plan, you don't have a business plan."