How luxury accessory rental services are plotting their post-pandemic futures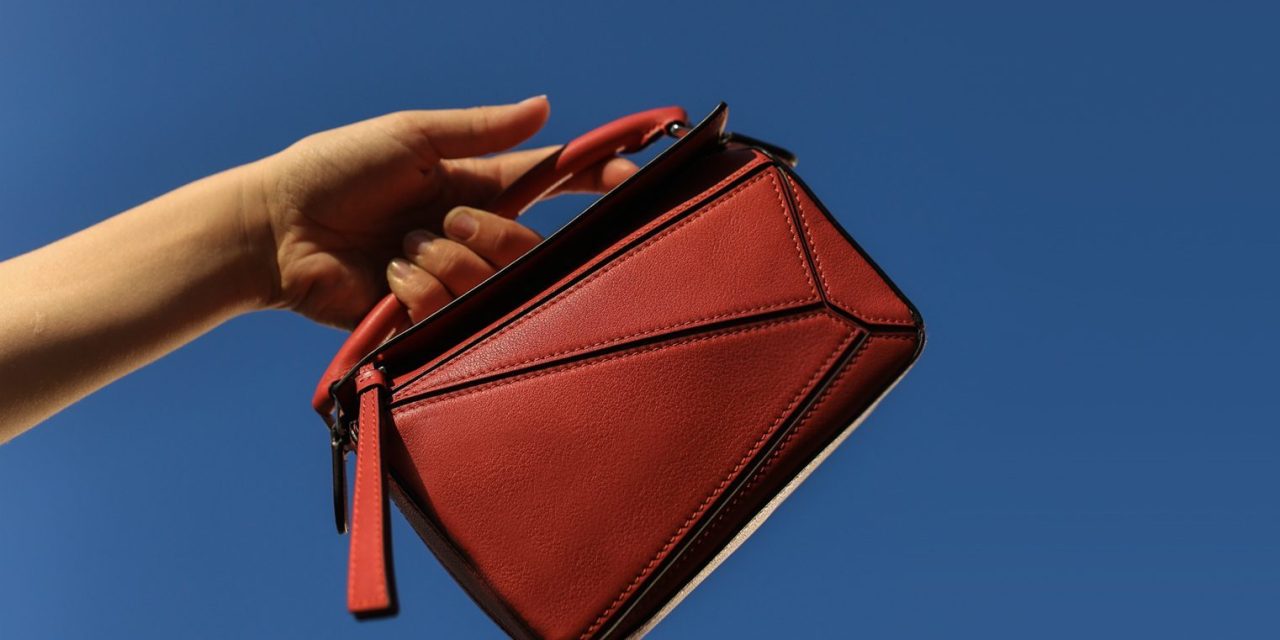 Cocoon and Hannah Crosskey
As events return and offices reopen, consumers are flocking towards luxury accessory rental services — and brands are taking note.
During the pandemic, fashion was hit hard and accessories were hit harder, as stay-at-home consumers ignored handbags in favor of sweatpants. Dress shoe sales decreased 50% from 2019 to 2020 according to research firm the NPD Group while luxury handbag sales dipped 19% year-over-year according to Euromonitor.
Meanwhile, luxury accessory rentals struggled even more than luxury accessory resale, according to rental services brands that Modern Retail spoke with. In response, brands changed their models pivoted towards Zoom-friendly styles and casual stay-at-home silhouettes. In 2021, however, they say that consumers are returning to accessory rental, though continuing to prioritize casual styles that grew in popularity over the pandemic. Moreover, lured by the potential to reach younger consumers after a tough sales year, luxury brands are opening up to the model.
Adriel Darvish, co-founder and CEO of luxury jewelry rental service Switch explained that the pandemic slowed sales growth, though the lull wasn't "nearly to the degree they were expecting" and the retailer didn't enact any staff layoffs or furloughs.
"We quadrupled [our sales growth] over the course of 2019 and our growth was definitely less than that in 2020," said Darvish. "It continued to be a little slow in the earlier [part] of this year, but really these last few months, we've seen a sudden surge in growth which we're really excited about."
During the pandemic, the LA-based company — who operates on a membership only, longterm rental model — shifted its use case. Consumers rented Zoom-meeting-visible items like necklaces or earrings, played at-home dress up and featured pieces in social media posts — Switch's organic social media posts across all channels rose. Now, however, consumers are using the service like they did in 2019: renting pieces for both events and a return to normal, in-person life.
"Events are definitely a part of it," said Darvish. "The growth of wedding season and social gatherings coming back… There [also] was a direct correlation between what [cities'] situations were in terms of the pandemic — how open they were — and how much growth we were seeing in those areas."
Other luxury rental services also had to pivot during the pandemic. U.K.-based, luxury accessories and clothing rental retailer Front Row launched resale in addition to rental and now plans to keep the service permanently, said founder Shika Bodani.
Meanwhile, San Francisco jewelry rental retailer Rocksbox spent the last year trying to keep up with new trends. For example, it saw a rise in mask chains and closed hoop earrings that wouldn't catch on masks, while long necklaces that didn't show on screen decreased in popularity, explained founder and president Meaghan Rose.
And U.K.-based Luxury handbag rental membership service Cocoon saw members shift towards holding onto their rented bags for longer (versus swapping out bags) said Ceanne Fernandes-Wong, Cocoon co-founder and CEO. Moreover, like Front Row, the retailer also launched re-sale for the first time.
How the businesses changed
While 2021 marks a return to some pre-pandemic behaviors, things aren't completely back to normal. Many customers are showing a continued interest in more "everyday" styles popularized during lockdown. At Switch, for example, there's heightened demand for jewelry that pairs with athleisure clothing, and smaller crossbody bags have become a popular item at Cocoon.
"During lockdown, naturally, there was less desire for event bags and work totes, and more of a focus on everyday luxury and small styles with an element of practicality to them," said Cocoon's Fernandes-Wong. "We continue to see high-demand for everyday crossbody bags… and statement shoulder bags, with key styles from Prada — including the cult Cleo bag– continuing to perform well."
Moreover, some rental retailers said that the pandemic-led decrease of consumer consumption was, in some ways, beneficial to their businesses. "This recent spike in demand has shown us how much the desire for circular business models is accelerating, especially as consumers generally have had time to think about how they can be more mindful with their purchasing power," said Fernandes-Wong.
Luxury brands hop on board
Luxury brands — formerly averse to rental and resale — are finally showing interest in the models. 2020 decimated the luxury sector's sales, down 22% with decreased visits from Chinese tourist visits to the U.S. and Europe as well as lockdowns effecting luxury brick-and-mortar. In response, brands went digital and either opened their own rental services or invested in luxury rental partnerships. Ralph Lauren, for example, launched its own in-house rental service, while Kering (home to Gucci and Saint Laurent, amongst others) invested in Cocoon, helping "bridge the relationship with some of the brands within the group," said Fernandes-Wong.
"There's definitely a sense that things are changing, that [luxury brands] are warming up and opening up both to rentals and resale," said Switch's Darvish. "There are a couple of really big designer names that had you asked me a few years ago [if] they would have ever worked with us, I would have said no. But [now] they've expressed interest."
Accessory rental services aren't as reliant on brand partnerships as clothing rental retailers: accessory rental service providers often purchase their pieces from wholesale retailers rather than investing in multi-size, multi-product partnerships with the brands themselves. However, partnerships allow rental retailers to offer new and in-demand styles more quickly and, in turn, give luxury brands access to a new, younger audience — even more critical after last year's sales decline.
"A large swath of our membership base are folks who previously could really [only] dream or aspire to wear designer pieces, but it just wasn't an option because of their budgets," said Darvish. "Switch makes it possible for [younger consumers] to start dipping their toes in a little bit earlier in life than they might otherwise and for [brands to] capture them earlier in the funnel [and] expand their reach."