How Google's commerce ambitions could impact online retail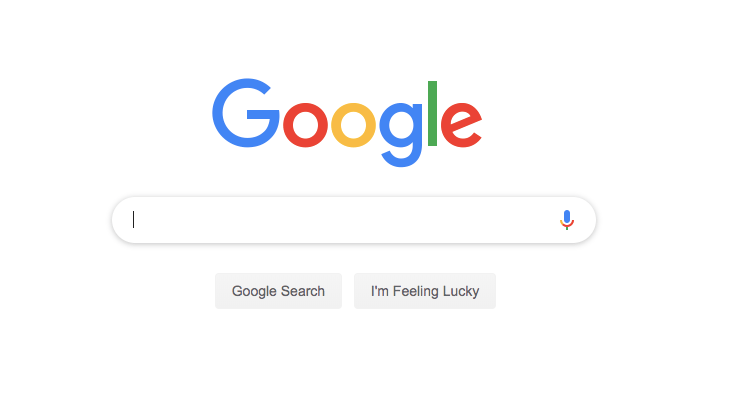 Google is inching deeper into commerce. The company has for years been rolling out features that will enable it to connect ad dollars to actual sales, like Amazon and Facebook. The key has been more sales- and shopping-focused ads and reorganized search results to de-emphasize organic results, all the while launching new programs like Google Flights and Shopping that aim to connect users with the best deals.
We broke down the ways Google tries to position itself within the online shopping experience, and its impact on retail.
Google Shopping
On the merchant and brand side, Google has been expanding building out its own standalone shopping platform since 2014. What was once called Google Express became Google Shopping earlier this year, which tries to be a discovery platform for people to buy things. Participating vendors include smaller apparel names, as well as bigger brands like Walmart, Best Buy and Nike.
Google Shopping is much more visually-focused, compared to Google's ad results, and looks much more like an Amazon home page than the search engine's traditional results. And it has a bunch of different ways for users to explore the stock. As Ryan Edwards, svp of integrated search at Tombras Group, explained to Modern Retail last October, all of the big platforms are fighting over "the searches that people do before they decide they want to buy a product."
Brands have opted to participate in platforms like Google Shopping are likely looking for any way to increase sales and rely less on Amazon. But, said Jason Goldberg, chief commerce strategy officer at Publicis, "this is sort of a deal with the devil." Any company that sells a product through Google won't get that customer's data.
New types of ads
Google has other ways to facilitate commerce — whether it's on its properties or off. Earlier this year, it introduced shoppable ads, which are available in places like Google Images and YouTube. They featured bigger images and "buy now" buttons.
As Anu Gupta, CEO of visual commerce platform Curalate, told Modern Retail last May, these new ads are "really designed to open up advertising to a part of Google that was previously hard for an advertiser to access." That is, they are intended to help advertisers be better at product discovery.
Google Search changes and commerce integrations
And it has even more ways it inserts itself into the transactions. Take the example of movie tickets: if a user uses Search to find a movie time online, some people are given the option of purchasing the tickets while remaining on the Google page. "Google has figured out how to reverse engineer the Regal Cinemas commerce experience and better enable shopping," said Jason Goldberg, chief commerce strategy officer at Publicis.
Whoa! Take a gander at @Google's future of the internet with this flow for buying movie tickets.

Google opens the site in background, presents their own UI, then acts on your behalf on the underlying site.

Very similar to their Duplex call bots, but for the internet. pic.twitter.com/4CSvroBoq0

— Paul Katsen (@pavtalk) December 16, 2019
This is all part of a bigger move by Google to highlight relevant content at the top of search results and keep people on its own platform. Shoppable ads play a role in this, but being prominently featured on the page, but the company is also scraping content from other websites and putting that at the top of the results too. This has caused many companies to rethink their SEO strategies. As a result of this, said Christ Apostle, chief media officer at iCrossing to Modern Retailer last August, retailers can have search campaigns that "don't necessarily have some form of a click that leads to a purchase."
Bigger companies are beginning to see the impact of the Google Search shift too. Expedia, for example, has long relied on search engines to bring in traffic from people trying to find the best travel deals. At its last earnings report, the company saw misses on nearly all financial fronts — and its executives blamed SEO headwinds for the poor performance. "We saw incremental weakness in SEO volumes and a related shift to high-cost marketing channels," said then-CEO Mark Okerstrom during its earnings call." Then-CFO Alan Pickerill added that the Google impact was that "SEO is pushed lower on the page and people who normally maybe would have transacted through those links are moving to paid links."
Expedia is a large company whose success was propelled by Google's algorithms, but other companies could see a similar fate. Brands that have relied predominately on either Google search results to drive traffic can no longer depend on the steady stream. Similarly, businesses that aggregated deals are seeing less demand, with search functions like Google Flights and Hotels doing the same work. Many of these brands grew because of the old Google, but the new Google is increasingly taking their place
"Originally," said Golderberg, "the [search] results would be 'go to Expedia.'" Then, Google added a few new features that would highlight the best prices at the top of the search results but still ultimately link to services like Expedia. After that, Google introduced features like Google Flights which better aggregated the travel search process, but also included its own commerce elements. "Now, you're buying that ticket from Google, not Expedia," he said.
For now, Google's moves are quiet and deliberate — focused on bridging ad budgets with consumer dollars. It is trying to be amenable to brands, while also building out features that by design don't send traffic to their sites. But for some companies, playing along may prove risky. "If you are eBay you are worried about what happened to Expedia happening to you," said Goldberg. "It's a very difficult tradeoff."