How Food52 is building out its direct-to-consumer brand using reader feedback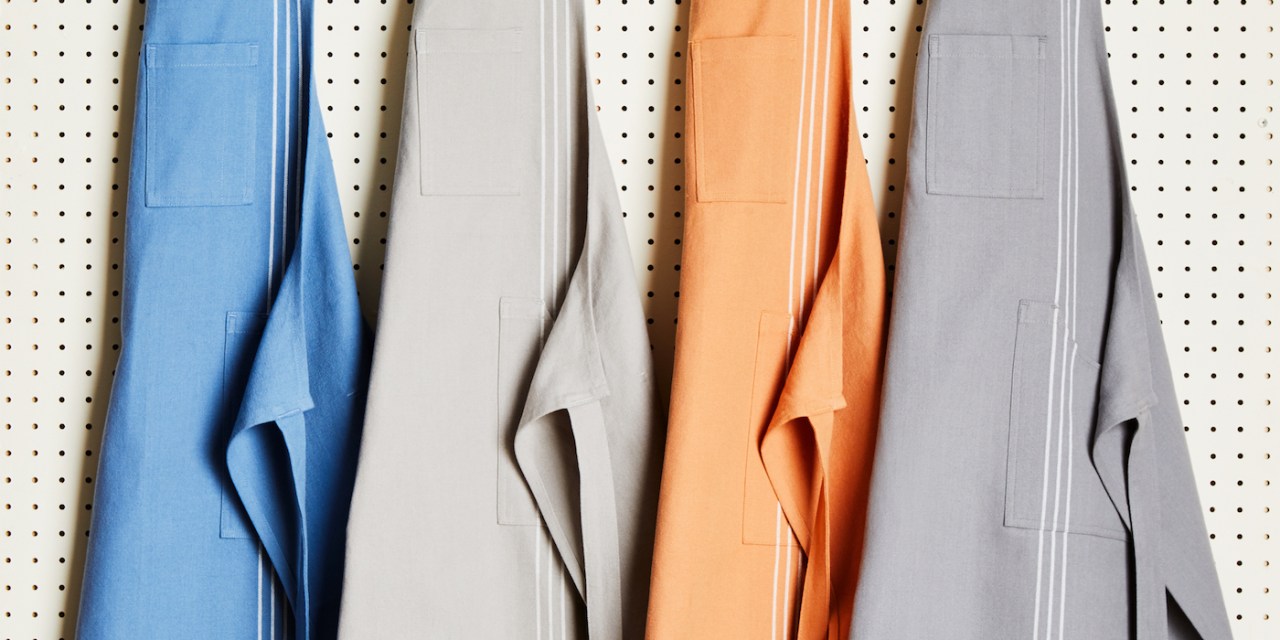 When publisher Food52 launched its first direct-to-consumer line, Five Two, last October, co-founders Amanda Hesser and Merrill Stubbs knew that they wanted to work closely with its readers to build the brand. So when they announced the line, they also announced that they were creating a group readers could join called the Design Team. By signing up for the Design Team email list, readers would fill out surveys to give their feedback on products Food52 was considering manufacturing and selling, and in exchange, they would get notified early access to new Five Two products before they were released.
Today, the Design Team email list now has about 30,000 members, according to a spokeswoman, with an average open rate of 40%. And in April, Food52 hosted the first in-person event for Design Team members. The company invited Design Team members who lived in the Tri-State area to come to the company's New York City headquarters, get a sneak peek at upcoming Five Two products and give their feedback on products that Food52 was considering adding: bedding, bath and tabletop.
Food52 is gathering customer feedback to inform its product design as it fleshes out product and category development for Five Two, which launched last October with wooden cutting boards. The company started in 2009 as a recipe site, and then start selling home and kitchen products manufactured by other companies in 2013. Having felt like the company had gotten its "sea legs" in commerce, Hesser said that she and Stubbs wanted to try their hands at manufacturing and selling their own products.
Food52's strategy is to use the data on what items already sell well through its website and what white spaces exist to determine what products it will launch next, and then use customer feedback to add personal touches. For example, the newest product in the line, an apron launching today, has an oven mitt stitched into the bottom corner, after a reader said she often used the corner of her apron to pull things out of the oven.
The company has launched six products so far through Five Two and plans to launch about 14 more by the end of the year. Cookware, knives and bedding are slated for the fall.
"We are in a category where people have all these things in their kitchens and their homes that they really have no idea how they're made, why they're made, why they're made of certain materials — and we felt like this was a great opportunity to shed light on that," Hesser said.
Five Two is currently the third most popular brand on the site; Food52 sells products from more than 350 0ther brands. Seventy-five percent of Food52's revenue comes from commerce, and the company did about $30 million in revenue last year.
Food52 is following the path of other publishers, most notably Goop, by betting that its close relationship with readers, as well as the data it's gathered through its own marketplace on what products are popular among customers, will help it build a successful direct-to-consumer line. But publishers have found that it can be difficult to keep customers engaged throughout the entire product development cycles, which can take a year or more. And, that it takes more feedback than just knowing what existing products readers like to buy to create new items from scratch that they're willing to shell out money for. 
"Publishers are good at publishing, they're not [historically] good at making products — they have to learn a whole new muscle," said Richie Siegel, founder and lead analyst of Loose Threads. "There's a pretty filled graveyard are of companies that have tried this unsuccessfully."
Food52 gathers customer feedback in different ways, depending on the product. For the first item in the FiveTwo line, cutting boards, the company asked its readers to fill out an 11-question survey, promoting it across Food52's various email lists, social media pages, and directly on the site. Questions were predominantly multiple choice, asking readers to weigh in on what type of wood, weight and dimensions they wanted in their ideal cutting board. Food52 got about 10,000 responses. Based on reader responses, Food52 decided to make its cutting board double-sided, and deeper grooves to make it easier to dispose of any juice that pools up when cutting meat, for example.
For the third item in the line, wooden spoons, the company instead asked readers to post pictures of their favorite wooden spoons on Instagram with a caption about what they liked about it and why, and to tag Food52 in the post.
Incorporating customer feedback into the design will get more challenging as Food52 starts selling more complex products. Stubbs said that Food52 wanted to kick off its DTC line with products that it deemed to be kitchen essentials, but also ones that "we know can be produced quickly or we have a really strong relationship with our manufacturer and know they can move quickly." Now, Food52 has to start working further out — it released a survey at the beginning of the year looking to gather reader feedback on cookware, a product that it's looking to launch in the fall.