How Fanatics rebuilt its loyalty program to keep shoppers in its ecosystem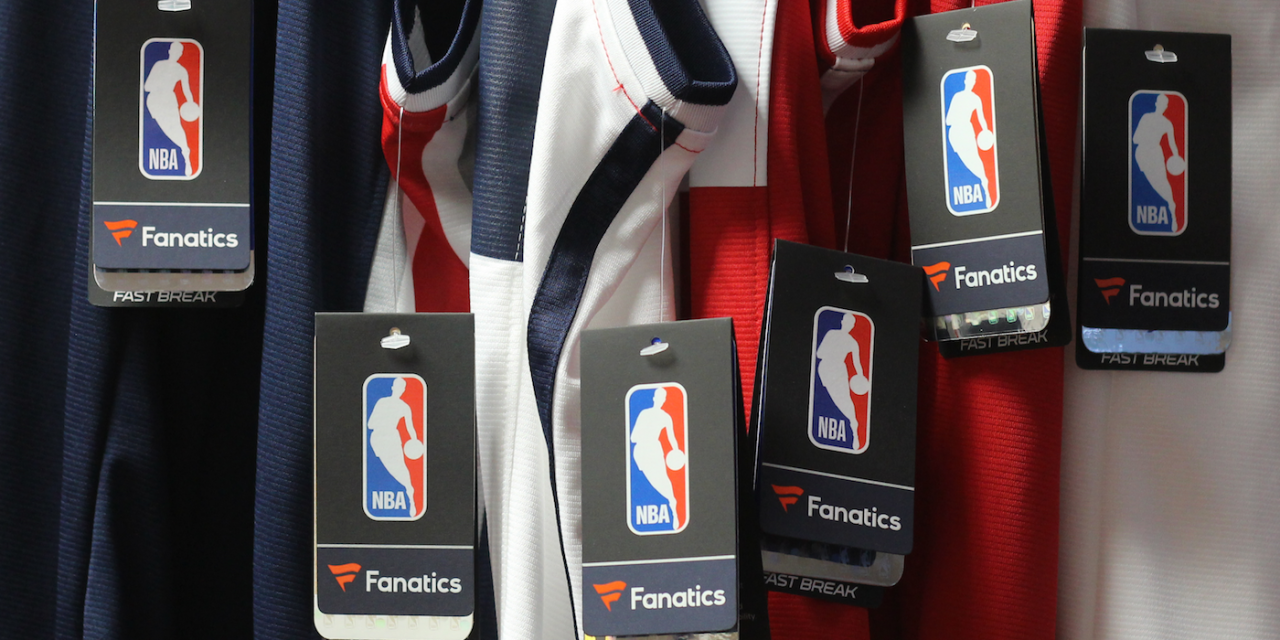 Over the past seven years, licensed sports apparel retailer Fanatics has rebuilt its business to become a more vertically integrated company. And as the Fanatics business model has evolved, so too has its loyalty program.
Fanatics has had a loyalty program for more than five years, but "for most of the time that it existed it was sort of a hobby," said Chris Orton, the co-president of Fanatics' direct-to-consumer retail business. Fanatics only promoted the loyalty program on its own website, and offered the most basic of loyalty program rewards: cash back on purchases.
But within the past two years, Fanatics has added more perks to its FanCash rewards program, like events that loyalty program members can get access to. This month, it also introduced its own private-label credit card, which in addition to more cash back gives customers more benefits on new services Fanatics has added in recent years like Jersey Assurance, that lets shoppers return a jersey they ordered within a certain period of time if the player on that team was traded to another one.
Currently, Fanatics shoppers can redeem FanCash loyalty points across seven of the over 200 websites that Fanatics powers, but the company has plans to increase that number tenfold by the end of the year. Orton estimates that today, "tens of millions" of Fanatics customers have used FanCash, up from the 100-200,000 who did so when the loyalty program was featured only on Fanatics' website.
How Fanatics tightened its grip on the sports apparel industry
In order to build out this loyalty program, Fanatics first had to build up its presence across multiple sports categories. The company started in the mid-1990s as Football Fanatics, a chain of Florida stores that sold gear to football fans.
In 2011, sports merchandising company GSI Commerce bought Fanatics, which set the business down its current path. At the time, GSI Commerce ran the online store for Nascar and other sports leagues, and Fanatics became more aggressive in pursuing similar deals with other teams and leagues.
Today, Fanatics manages the online stores for the MLB, NHL and NBA, as well as the NYC-based flagship stores for the latter two leagues, along with the e-commerce sites for an assortment of other pro and college sports teams.
Additionally, Fanatics now provides licensed fan gear to retailers like JCPenney, Walmart and Kohl's both online and in-store. Fanatics has also taken steps to manufacture more of the products it sells, taking a minority-stake in hat retailer Lids, and securing a deal with the MLB to produce all of its official fan gear starting in 2020. Fanatics told Quartz earlier this year that it expects to generate $2.6 billion in revenue this year.
"The key to what they're doing is the vertical nature of their business — they're not just trying to be a reseller of other people's products," Matt Powell, sports industry analyst for NPD Group said. "They've built much more deep relationships with the industry than anyone's ever done." It's these relationships that have allowed Fanatics to build a more robust loyalty program as its business got bigger.
Building a more modern loyalty program
One of the earliest steps that Fanatics took to weave its loyalty program into more parts of its ecosystem was in 2015, when it rebranded the name of its rewards program to FanCash from Fanatics Rewards. That simple name change was critical to helping customers understand that they could use FanCash on more websites than just Fanatics' own. With FanCash, customers get 3% cashback that they can redeem on other Fanatics purchases. If they sign up for Fanatics' new private label credit card, they get 5% cashback.
Then in 2017, Fanatics set out to understand what else they could offer customers besides cashback that could encourage them to purchase more. They found that one of the customers' biggest pain points was the fear that if they purchased a jersey from one of their favorite teams with a certain players' name on it, and that player was traded shortly after purchasing it, it would be effectively worthless to them.
So at the beginning of 2018, Fanatics launched a program called Jersey Assurance, wherein customers could return a NBA, NFL, MLB, or NHL jersey they purchased from a Fanatics-powered website.
While Fanatics doesn't say what percentage of customers have used Jersey Assurance, a spokesman said that during the most popular periods of the year for jersey swaps — most notably, free agency seasons for all the major pro sports leagues — typically 10% of eligible customers take part in Jersey Assurance. Customers who sign up for Fanatics' new private label credit card will get a Jersey Assurance program that lasts 180 days instead of the traditional 90.
While some younger startups are eschewing the traditional private-label credit card in favor of buy now, pay later financing options like Affirm, Orton said that Fanatics wanted to launch its own credit card because it would help the company save on credit card interchange fees, and because they thought it made sense because existing FanCash loyalty members spend much more (81%) with Fanatics than non-loyalty program members.
Orton said that it's also been able to rope in more loyalty program members by adding more events. Orton said that events "went from nothing to a significant focus for us in the last 18 months."
The "Fanatics Presents" events that the business puts on — which are often fireside chats with athletes — are open to members of the public, but loyalty program members get early access to events. Fanatics also puts on a number of smaller events exclusively for loyalty program members, like suite tickets for an NFL Game or seats to an MLB Access Dinner.
Orton said that Fanatics went from doing "maybe one or two of these events" three years ago, to doing multiple of these events a month this year.
Now, Fanatics is focused on integrating the loyalty program into more parts of its ecosystem. Today, 20% of Fanatics loyalty program members have earned and/or redeemed FanCash points across more than one of the Fanatics sites that participate in the program. With plans to up the number of Fanatics-operated websites that accept FanCash to 70 by the end of Q4 2019, there's a big opportunity Fanatics to increase that percentage.
"We just have more reasons for people to stay within the Fanatics experience," Orton said.