How CPG startups capitalized on Prime Day to grow sales and acquire customers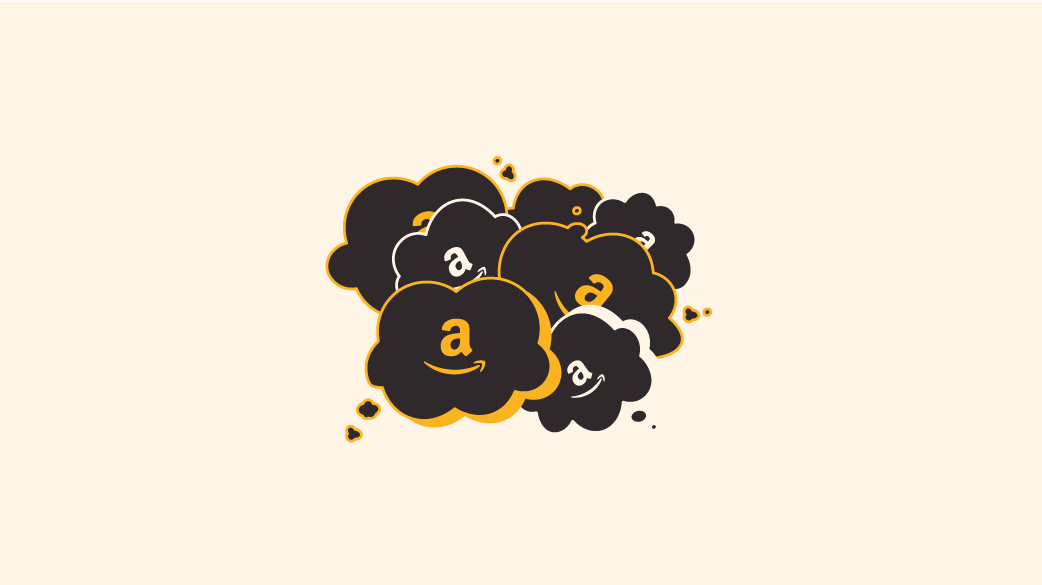 Ivy Liu
This year's Prime Day generated over $12 billion in sales worldwide — and CPG brands were a big beneficiary during the annual event.
Historically known as a shopping event to score deals on tech and gadgets, Prime Day is becoming more important for food and beverage startups trying to grow their Amazon businesses. With so many Americans hunting for deals amid inflation, grocery sales took a chunk of Prime Day sales this year, with one in 10 shoppers adding a home or grocery item to their cart. According to Numerator data, 29% of Prime Day shoppers purchased CPG products this year. Amazon hasn't broken out official CPG revenue yet, but Numerator estimates the category topped 20% of total Prime Day sales this year.
During this year's two-day event, many CPG startups took the opportunity to capture new customers, kick off subscription plans and increase overall digital sales. Executives at a number of food and beverage companies told Modern Retail that the overall spike in Amazon traffic helped their brands gain awareness within the platform's noisy field. They utilized a variety of tactics to bring customers in — such as increased subscribe and save discounts — to help them climb the Amazon ranking charts.
'An absolute must' for CPG startups
Plant-based superfood mix brand Your Super experienced a spike in sales during this month's Prime Day. During this year's run, Your Super experienced 2.5x the number of impressions, clicks and conversions across all its sponsored campaigns, said co-founder Kristel de Groot.
"Prime Day is an absolute must for any serious brand selling on Amazon," de Groot said. She noted that there is typically 3-4x the amount of traffic hitting the storefront during the two-day event, when compared to normal weekdays. Shoppers, she said, are already on the hunt for deals, "and we are looking to move product and increase our overall sales." Your Super has been running ads and deals during Prime Day for the past two years, since launching on Amazon in 2020, but said that this year's was the most heavily promoted and impactful.
This year, Your Super offered 20% off deals across most of its products, including bestseller powder SKUs like Super Green, Moon Balance and the Plant Collagen. Leading up to the event, the brand upped its Amazon advertising efforts to reach more users during Prime Day. "We brought in 5x new customers from our sponsored campaign, which was huge," de Groot said. 
Baking brand Supernatural also took Prime Day more seriously than ever this year.
Supernatural founder Carmel Hagen said that the brand has been on Amazon since launching in 2016, but participated in Prime Day promotions sporadically over the years.
"This year, we got ready ahead of time by running more ads and promoting our best-sellers," Hagen said. "We saw a 300% increase in sales over last year, and a lot of new people put our products in their cart."
With Supernatural's products typically being popular around baking holidays, Hagen said the company will use Amazon's DSP to retarget its Prime Day customers during the holiday season later this year.
Investing in Prime Day marketing campaigns 
While direct sales are the primary goal of Prime Day campaigns, some brands used the event to increase brand awareness on Amazon. "Bidding and converting on the right keywords allows us to grow our organic ranking on Amazon," Your Super's de Groot said. 
Prebiotic soda brand Poppi, which launched in March 2020 via Amazon, had its biggest week ever on the site last week. The platform accounts for a big chunk of Poppi's sales, given that Poppi fulfills all its digital orders via its Amazon store — and not through its own website. The company's drinks are also sold at local and national retailers, such as Target, Sprouts and Whole Foods.
Poppi co-founder Allison Ellsworth told Modern Retail "we did 14 truck-loads of Poppi sales, and over a million dollars during the seven-day period."
Ellsworth credited the brand's multi-channel marketing tactic that promoted the sale throughout the week, which helped optimize traffic and conversion rates. To drive customers to its Amazon store, Poppi launched its Big Flavor Energy campaign, which featured TikTok influencer posts, OOH advertising, field marketing and prize giveaways.
These promos of Poppi's 30% off Prime Day discount helped the brand reach number 27 on the Prime Day lightning deals page, Ellsworth said. Poppi also ranked number 9 on the bestseller grocery list. "We would've been happy to do 3-5x in sales but ended up doing around 15-18x," Ellsworth said, with about 85% of those sales coming from first-time Poppi customers. 
Using Prime Day for retention
Charlotte Mostaed, vp of marketing at kombucha maker Health-Ade, said the annual event "is a great time" to welcome new consumers to try products by offering a great discount that hesitant customers wouldn't want to pass up.
However, Health-Ade wanted to use Prime Day's heavy discounts to encourage replenishment shipments.
In turn, the company offered bigger-than-usual savings to those who signed up for Subscribe & Save; the discount was 30% off during Prime Day for Health-Ade's Pop line, compared to the normal 10% off regular price. "As a result, we saw a significant increase in subscribers from Prime Day," Mostaed said.
"We also got ahead of Prime Day with a small discount so that those planning their purchases in advance wouldn't have to wait," Mostaed said. Once Prime Day arrived, Health-Ade offered its best discount of the year during the 48-hour window, and as a result the company saw 5x the amount of revenue than its usual e-commerce revenue levels. 
Sandro Roco, founder of sparkling water brand Sanzo, told Modern Retail that Prime Day is quickly becoming a brand awareness play and velocity driver for the company.
Last year was the brand's first time participating in Prime Day, where it reached the number 14 spot for best-selling sparkling water during the two-day event. This year, the company climbed to the 12th spot, according to Roco, surpassing SKUs from brands like Sparkling Ice, Alani Nu, Perrier and San Pellegrino.
"Despite grocery sales softening on Amazon recently, Prime Day's deals gave us another boost this year," Roco said. During the two-day Amazon Prime Day sale, Sanzo offered 30% off all of their sparkling water flavors, including its best-selling variety pack. 
Overall, this year Sanzo doubled its Prime Day sales over last year.
Now, the company is stretching its sale with a 10% off post-Prime Day discount through July 23. "A big focus this year was getting folks to subscribe and save, so we increased the incentive with a bigger and longer discount window," Roco said.
As more CPG brands navigate Amazon's algorithm, Prime Day is becoming a bigger part of their strategy on the site.
"Prime Day is the one time a year we go deep on promo because it's the cheapest way to get that first-time customer," Poppi's Ellsworth explained.