How activewear brand Ten Thousand achieved profitability during the coronavirus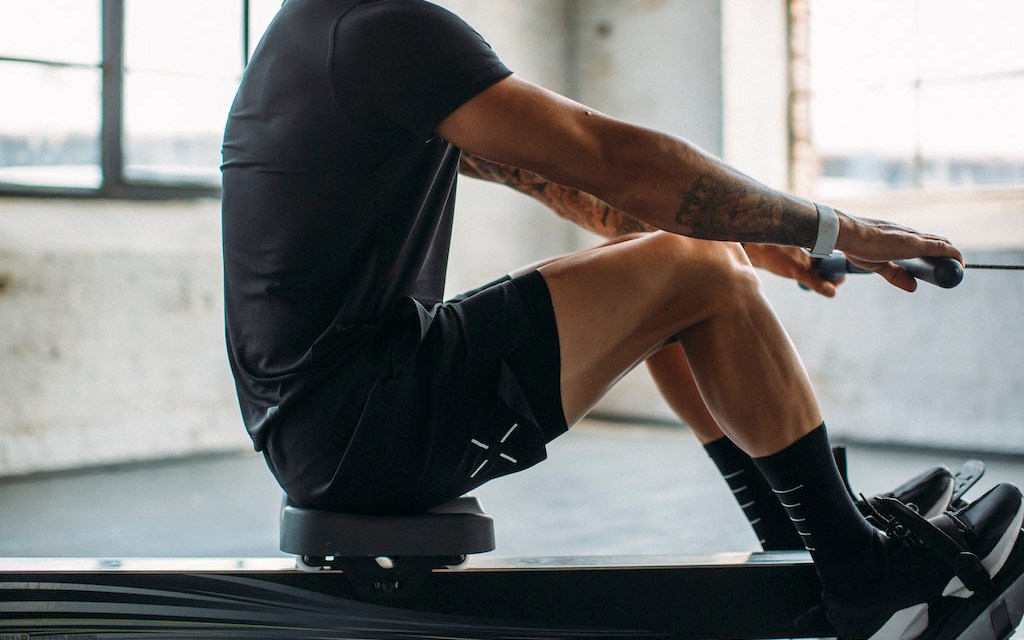 While many retail brands are struggling to keep the lights on, one company was able to eke out its first profit.
Since the pandemic hit, activewear label Ten Thousand hasn't had to lay off or furlough any staff, nor has anyone in the company had to take a pay cut. In fact, it recorded its first profitable month in April, with year-over-year sales up 100%. Much of this had to do with offering in-demand products — conversions increased by 50% in April — but the brand also figured out ways to cut costs and better facilitate sustainability.
For the past year, the high costs of customer acquisition and overinflated valuations have plagued young brands looking for a path to sustainable growth. When the global lockdown first began, most brands' focus was surviving; profitability went out the window for many well-funded DNVBs. At the beginning of this year, many brands' sole goal was to be in the black. Now, as sales have dropped off, these companies are simply trying to survive. 
In late 2019, VC Mike Duda told Modern Retail that "even the strong DTC propositions are starting to have some degree of concern," when it came to reaching sustainability. For many brands, those fears have now come home to roost.
Meanwhile others, like Ten Thousand, had the right product category at the right time and were able to adjust the balance sheet to focus on profitability rather than growth. Here's how the company did it. 
The right product category
Create actual value.

With so many overlapping DTC brands, honing in on a much sought-after product is a no-brainer. This is why starting out with a single product — in this example, men's gym shorts — in a growing category made sense, said Ten Thousand's co-founder and CEO Keith Nowak.

Make the product — and vision — clear;

 Focus on providing your customers with what they need, and "try not to pay too much attention to evolving trends." 

"Thoughtful" marketing spend.

As a former VC at NV Investments, Nowak explained that his approach isn't necessarily to bootstrap, but to attempt :thoughtful marketing." For Ten Thousand, this meant focusing less on quick customer acquisition and tapping into a community of brand of fitness ambassadors to create organic engagement.
Cutting fixed costs
"Don't grow fixed costs immediately,

so you can stay within the reach of keeping marketing costs flexible," said Nowak. This keeps the retailer out of the red even when its products aren't in high demand, which is especially helpful during a global economic downturn. "When we saw the writing on the wall in mid-March, we decided to 'turn on profitability' by diffusing marketing spend and reducing CAC substantially," Novak explained. 

Leanness over excess.

Ten Thousand forewent the "Instagram-able office" and kept overhead spending down to building its staff and customer experience, explained Nowak. Today, the company has 12 full time employees and a reported 138% annual growth. 
Diversified sourcing
Invest in supply chain redundancies and fulfillment.

The company broke even in 2019 thanks to "strong repeat rate" customers. Since operating costs and overhead were covered by repeat customers' sales; the plan going forward was to invest in new customer acquisition. As a result, Ten Thousand decided to build out new global supply chains to offset costs.

The team sourced multiple factories across China, Vietnam and Colombia to diversify sourcing, as well as adapt and respond to supply bottlenecks or unexpected shipping delays. Incidentally, when factories in Asia closed earlier this year, Ten Thousand didn't have to spend extra money at the last minute to restart production. 
Try to plan for the future
Take a step back

to build a DTC brand right now, Nowak said. "It's important to take a long view," while keeping in mind that enduring companies take decades to build.

Adapting is key.

Going forward, the company's plan is to "walk the line between growth and breaking even" for the rest of the year. "If things start clearing up, we plan to grow aggressively again next year." Though, Nowak admitted, it's hard to tell. 

Investors will naturally take notice.

Since launching in 2017, Ten Thousand has raised about $5 million, with early investors including Bonobos and TrunkClub co-founder Brian Spaly and Warby Parker's Dave Gilboa, among others. Nowak said it is currently raising another round, which Nowak said should close by the end of the year. "When investors see you achieving profitability, they know you'll spend the money wisely."