Homebrew's Hunter Walk: The current crisis is a second punch for DTC, not the first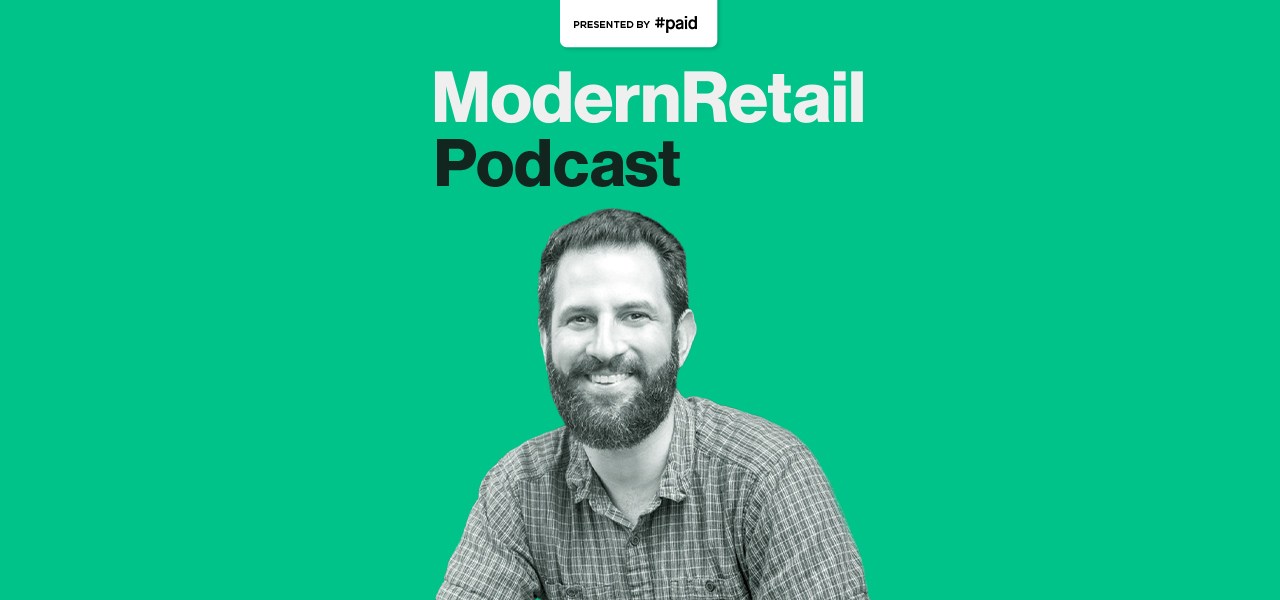 Subscribe: Apple Podcasts | Stitcher | Google Play | Spotify | RSS
Looking to the past doesn't always work. For one, many current founders or CEOs were "still in high school" during the last economic crisis, according to Homebrew partner and co-founder Hunter Walk.
For another, even for those entrepreneurs who survived the last global downturn, the big takeaways might not apply to current circumstances. "The answers from those entrepreneurs in 2008 may or not be the right answers for companies in 2020. But the questions they asked themselves might be the things that are evergreen. And so asking some of those questions of yourself as a founder who might be going through this the first time — I think that's where it gets valuable," Walk said on the Modern Retail Podcast.
Homebrew, the investment company Walk co-founded in 2013, has invested in companies ranging from the worlds of kids' clothing to aerospace technology and farming robots.
Another evergreen spot for him is in the qualities of the founders he invests in, "which have remained consistent and help us do our job during a time like this," Walk said.
"You ask yourself 'why is this founder working to solve this problem?' And if the answer is something that usually comes from a personal interest in the problem, a deep insight or connection, then when they hit a speed bump (or in this case a very large speed bump, from a global standpoint) they don't stop. They pause, maybe, and say 'OK, how do I have to rethink my business?' But they're not just doing this opportunistically. They're doing it because they couldn't imaging doing anything else."
Here are a few highlights from the conversation, which have been lightly edited for clarity.
Will this be a big DTC shakeout?
"I think it's the second punch, not the first punch. The first punch is what was going on already with a reconciling about margins and what is a quote-unquote tech company. For a while you would have companies that had a large physical goods presence, a retail presence, and expected that they would trade at a discount to Google when maybe they should be trading in the best situation at a slight premium to the Gap. Both of those comparisons are perfectly viable. It's not saying 'hey, there's not a big business to be built here.' But I do think the way you capitalize that business and use different financial instruments has changed over the course of the last year from thinking 'well, it takes four to six rounds of venture capital to build a strong DTC company to 'it takes one to two rounds of risk capital then maybe a whole bunch of credit and debt products and — by the way — revenue.' And then maybe there's growth expansion capital at the back-end of that."
Some qualities are always paramount
"We were pretty deliberate from early on about the type of founders we wanted to back and the relationships we wanted to have with them — both of which have remained consistent and help us do our job during a time like this. We're open to founders who come from non-traditional backgrounds, are mission-driven. People sometimes talk about product/market fit — 'is your product finding the right customers?' — I think even before that you talk about founder/market fit. You ask yourself 'why is this founder working to solve this problem?' And if the answer is something that usually comes from a personal interest in the problem, a deep insight or connection, then when they hit a speed bump (or in this case a very large speed bump, from a global standpoint) they don't stop. They pause, maybe, and say 'okay, how do I have to rethink my business?' But they're not just doing this opportunistically. They're doing it because they couldn't imaging doing anything else."
Investing in Lumi, the packaging company that helps other companies
"We've always been attracted to infrastructure like that. We have a few other investments in companies that either do APIs — a company called Plaid in the financial space — because we think one of the fundamental principals of software is efficiency, data transparency, lowering the bar for who wants to use and access those tools. Before maybe you had to be at a Nestle or a Macy's to have access to a global supply chain for your packaging. That doesn't seem fair. It seems anyone who owns a Shopify store and is growing should be able to have amazing, high quality, just-in-time packaging. That was the bet, that there's going to be more and more folks selling things online, and they need boxes."