Earnings
// August 19, 2021 ■ 4 min read
Home Depot and Lowe's duke it out for professionals as the DIY home boom slows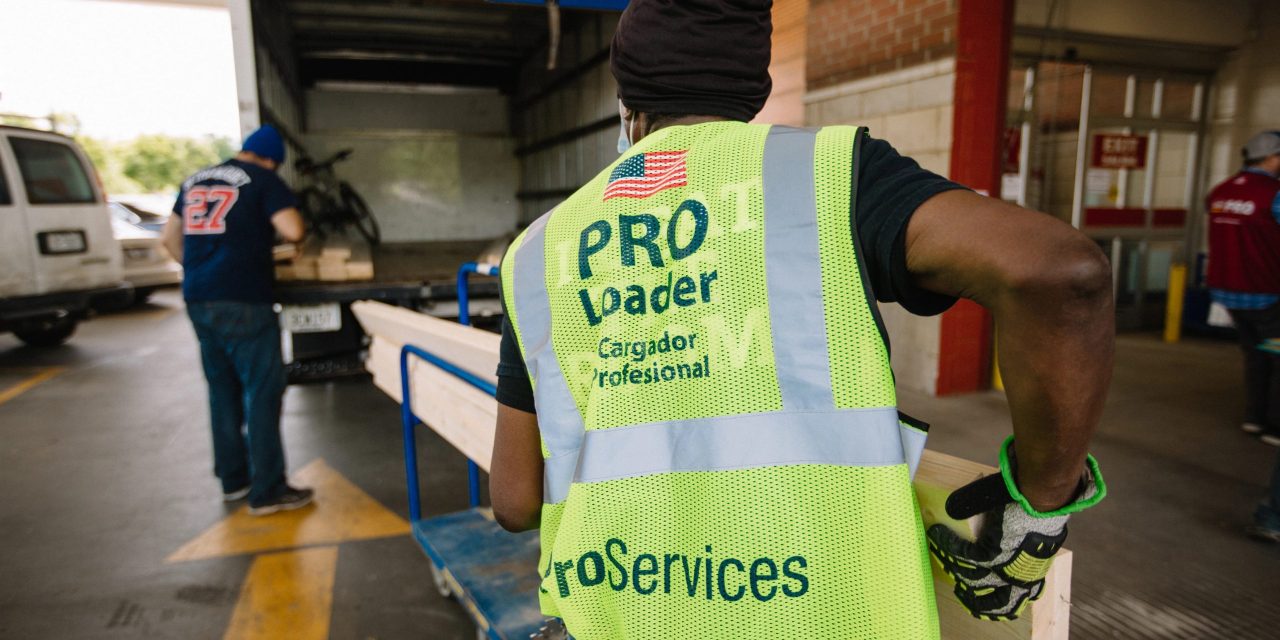 Lowes
Home Depot and Lowe's' second quarter performances highlight a shift from the pandemic-spurred DIY home boom, as the two retailers instead court contractors and other business-to-business professionals.
Home Depot and Lowe's both drove incremental year-over-year revenue growth this quarter, even after last year's sky high numbers. However, U.S. same-store sales — up only 3% at Home Depot after a 25% rise last year and down 2% at Lowes for the first time in eight years — paint a grimmer picture. In response, executives at both retailers carefully highlighted why they were the best primed to capture narrowing interest in the home improvement space. Both promised to court professionals as DIY declines, but Home Depot has a more established foothold in the B-to-B business.
Last quarter, Neil Saunders, managing director of GlobalData Retail, told Modern Retail that "consumers will curb spending on home improvement, and the growth of individual players will become much more dependent on their ability to compete with each other, rather than relying on organic growth."
This quarter, that prediction panned out. Home Depot and Lowe's' revenues increased 8% and 1% to $41.1 billion and $21.7 billion total sales, respectively, year-over-year. Last year, in contrast, Home Depot and Lowes had an explosive 23% and 30% growth, respectively, in the same quarter.
Moreover, at Home Depot, unique transactions dropped 5.8% and paint, hardware and garden had negative sales year-over-year. At Lowes, unique transactions decreased 12.5%.
Meanwhile, foot traffic analytics firm Placer.ai showed foot traffic at both retailers has also been down year-over-year every month this second quarter, even though social distancing restrictions were less strict this year than last.
Weekend traffic, in particular, was down while weekday traffic grew. Ethan Chernofsky, VP of Marketing at Placer.ai said the shift indicates that professional customers are returning to home improvement stores than DIY shoppers, since contractors are more likely to visit these stores during the work week. 
Chernofsky said over email that both Home Depot and Lowe's have made a push "to position themselves as the ideal solution for the professional in the sector, said Chernofsky over email. "This audience provides more regular visits, and likely larger transactions, making it a very important piece of the overall puzzle."
A bright spot
At Home Depot, professional sales "outpaced" DIY for the second quarter, said Craig Menear, chairman and CEO, during the retailer's earnings call on Tuesday. Menear didn't share specifics but, in the past, an estimated 45% of Home Depot's sales were from professionals.
Ted Decker, president and COO added that larger professionals, in particular, were outpacing smaller professionals. Decker said that consumers continued to remodel this quarter, but outsourced home-improvement tasks rather than attempting them themselves.
"We're very optimistic about… the strength of that pro business," said Menear. "Pros tell us their backlogs are bigger than ever."
At Lowe's, sales in its "For Pro's" program increased 21% in the quarter. Its top product category sales this quarter centered around larger scale products, with lumber, electrical, kitchen and bath sales, for example, all outpacing Lowe's company average and driving year-over-year growth.
"Bigger pro projects are coming back," said Amar Singh, senior director of Kantar Consulting. "They were put on hold or suspended in the first half of 2020 and now they are back with a vengeance."
The fight for professionals
Accordingly, executives at both retailers suggested that their future focus is on the professional segment.
At Home Depot, this strategy rests on expanding preexisting professional offerings. Home Depot has had a professional program since 2012, but significantly expanded it through a revamped rewards program in October. Both companies are also focused on adding more products from brands that professionals like. This quarter, Home Depot announced a new partnership with LP Building Solutions, a maker of panel boards typically used in construction projects. Next quarter, said Menear, Home Depot will roll out a new four-in-one paint from Behr to appeal to professionals.
At Lowe's – where historically only 25% of sales were from professionals – grabbing market share is a more recent project. Lowe's launched its profession loyalty program in 2020 – eight years after Home Depot. It expanded the program benefits to professional-dedicated checkouts and grab-and-go areas in April.
This quarter, Lowes also added new brands like the power tool brand Flex, bathroom brand Mansfield and construction screw brand Spax. The retailer also transferred its loyalty program software to the cloud in order to speed up and stabilize the program online, said Joe McFarland, evp of stores at Lowe's.
"We're focused on making the Pro shopping experience both online and in-store as easy and intuitive as possible," said McFarland. "Every day we're striving to demonstrate that Lowe's is the new home for Pros."
Most analysts believe Lowe's will continue to have to put in more work in developing its professional offerings than Home Depot. In emailed comments to journalists, Saunders described the retailer as "coming from behind as Home Depot is still the preferred choice of a majority of professionals."
"I've watched these companies forever," said David Marcotte, SVP at Kantar Consulting. "One goes up, one goes down…Lowes is coming into the [professional] space aggressively but with less weapons than Home Depot."