Q&A
// March 3, 2020 ■ 5 min read
Hims CEO Andrew Dudum says the company is going to be worth $20 billion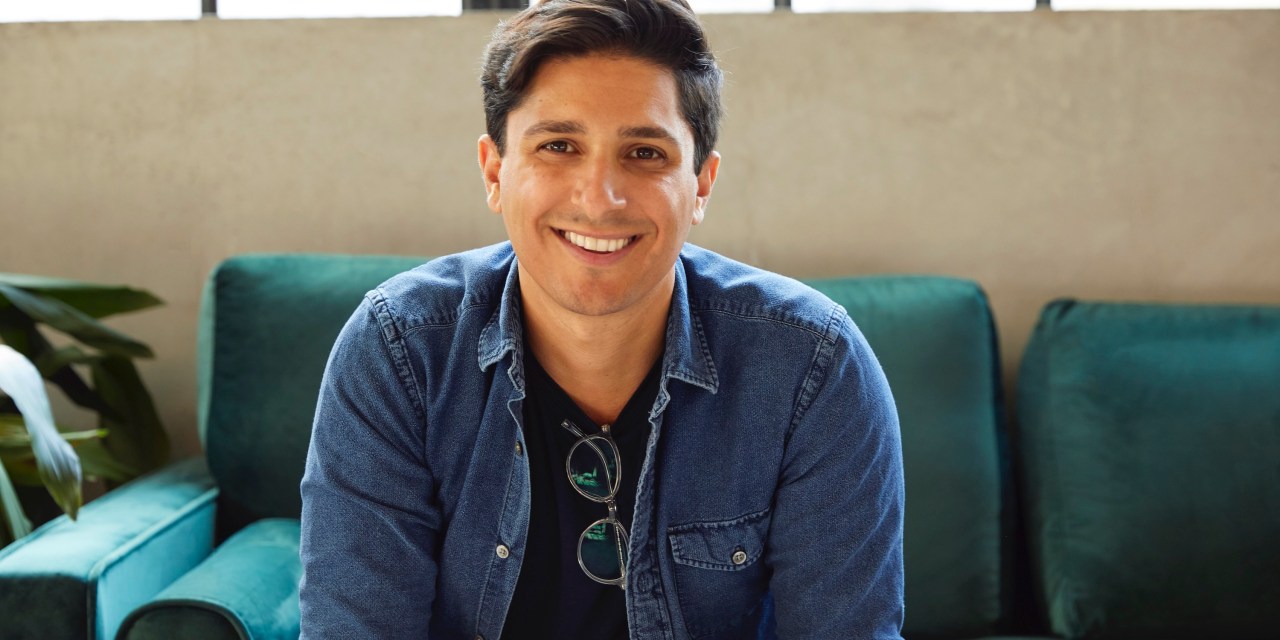 The health and wellness startup Hims, and its newly launched brand Hers, was one of the breakout success stories in DTC since launching in 2017 — reaching, at one point a sky-high $1 billion valuation thanks to a $100 million additional round it raised a year ago. The company, which began with a goal to provide male customers with taboo healthcare treatments for erectile dysfunction treatment, has recently added dozens of products such as skincare, haircare and women's birth control.
Now, co-founder and CEO Andrew Dudum says $20 billion is his valuation goal, and in the coming years, Dudum says Hims will continue its growth as a platform for all things wellness, with a goal to be a trusted go-to brand for customers. Dudum, whose company now has 100 employees and made $100 million in revenue last year spoke with Modern Retail about how he and his team are building Hims to be a full-fledged telemedicine platform. This interview has been edited for clarity and length.
With reports of further planned funding to help Hims dominate this space, which would put you past the $1 billion valuation, what's the cap valuation you're aiming for now?
$20 billion is a great target, I think we can go above $20 billion. This is exploding and has been for a number of years. When you talk to healthcare investors and institutions, there's a lot of confidence that people would strongly prefer to have unlimited access, availability, transparent pricing and convenience when it comes to the healthcare system. The existing healthcare system and the public market both know that, and so we have this amazing opportunity from a company standpoint to build what the future healthcare system will look like for the majority of the country. To do it with the consumer entirely in mind, $20 billion is not an unachievable number, and surpassing that is very doable.  
One aspect of Hims that's presented is the bridging between healthcare and wellness. So are you a healthcare company or are you a pharmacy?
What we're building doesn't look like the majority of the competitive landscape. It's neither solely a provider nor a telemedicine platform connecting people with healthcare professionals. Neither is it an electronic medical records (EMR) or a fulfillment pharmacy. It's kind of all of those together. On top of that, it's wrapped in a brand that I don't think any institution in healthcare has ever built, which is a brand people want to engage with and trust relating to their health. When you look at the existing system, it has some of the lowest NPSGs across industries, with many of the institutions the past 40 to 50 years having been built with a lot of money being moved in a lot of different directions. Almost none of them are directly in line, from an incentives point, with great customer care and happiness. In no way is the person being treated and their success is a qualifier for how the customer is treated the incentive. It is a very large task, we've verticalized almost every aspect of the health system in a cloud-based, consumer-first platform.   
Being somewhere between a DTC brand and a full-on healthcare company puts Hims and Hers in a unique position. Why would someone theoretically, say, choose you for birth control, which they may get for free through insurance? Does your brand play a part?
I don't think we'll always be able to be the cheapest option for everyone, which is the honest, practical reality. And I don't think we aim to always be the bottom of the barrel option. If there are ways for people to get their medicine cheaper, I'm really happy to hear that. For birth control in particular, if you happen to be next to a Planned Parenthood or doctor willing to give you 12-month prescription at a time, then yes it might be cheaper to go that route. Fortunately, the reality is that 80% of the country is on a high deductible insurance plan. So yes, you might be able to get birth control for $5 or free, but your doctor requires you in almost all situations, assuming you live somewhere accessible, require you to renew it every 90 or 180 days. 
What's your exit plan?
We've been able to see $100 million revenue since launching just two years ago, and I foresee us growing further and enter the public market in the next five to 10 years. There is still a few years of continued growth and refinement to the model before we go ahead and take the company public.

In regards to Hims and Hers, because we've been able to build an extensible business that goes beyond great design and packaging, our model brings real value to the DTC area. We've been able to bring to market a telemedicine system to people who otherwise wouldn't have access to these services and products. Frankly, it's a defensible longstanding business model, especially as the traditional medical system converts to it. We're investing today with that in mind, and so the company has grown at a really quick rate. 
When do you foresee Hims becoming profitable?
From a margin profile standpoint, we look a lot more like a TeleDoc than the Caspers. I suspect that when we plan to go public in the coming couple of years, the company is fully capable of generating cash flow and becoming profitable. Whether or not we, strategically, we do that depends. If there's enough cash capital to stimulate growth and expand, you may not need to be profitable yet. Right now, we have enough capital in the bank to get the business to a place where it can be profitable.
Do you see the venture capital DTC drying up after recent IPOs like Casper?
There are ebbs and flows, with investors and the public markets being on one end of the spectrum or another. In the past year there's been a movement back from fast growth to building truly valuable companies with lasting, profitable business models. I think any company that hopes to be around for longer than a few years needs to build with those fundamentals in mind always. There was a lot of capital deployed in the DTC space that wasn't taking into consideration the defensibility of products and how easy they are to replicate over time, or whether there's true innovation or just a prettier repacking of an existing product. Investors are now leaning on those questions heavier than they did a few years ago.