High-tech fulfillment centers are the next key area of investment for big-box retailers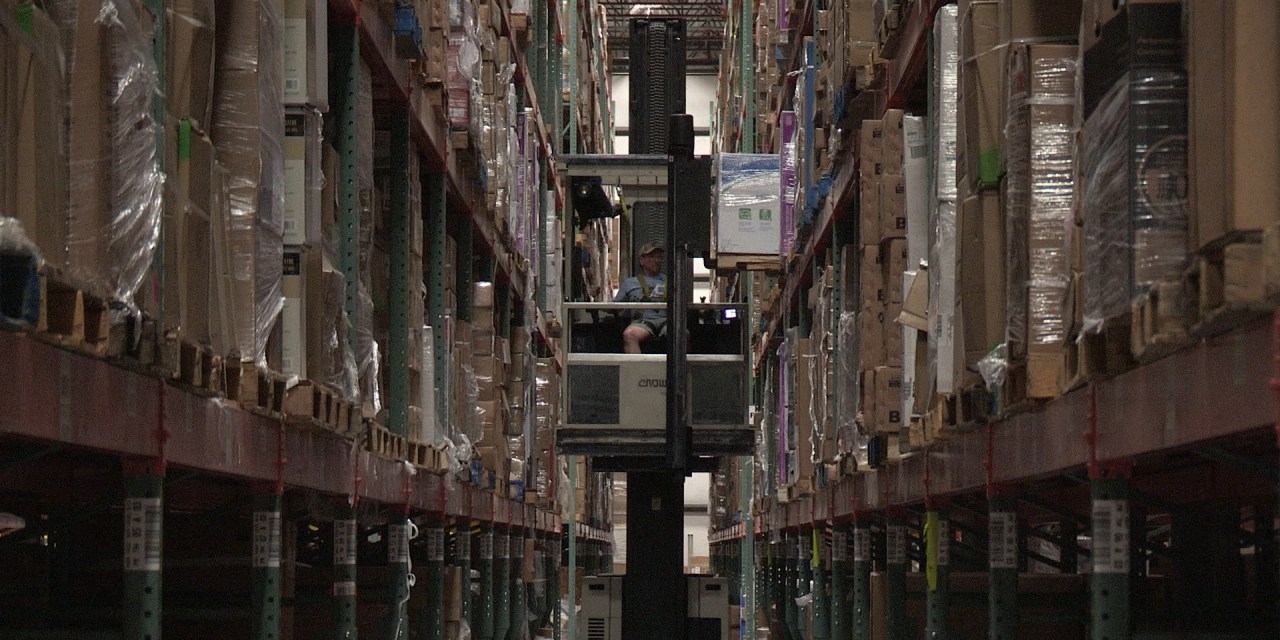 Walmart
More retailers are investing significant amounts of money to build their own automated fulfillment centers. 
Last week, Walmart announced plans to open four new automated fulfillment warehouses that make it easier for workers to put together customer orders; the retailer is hiring 4,000 workers to run these centers. The first facility is due to open in Illinois, outside of Chicago, this summer. The investment is part of Walmart's ongoing efforts to compete with Amazon, as it uses a combination of stores, as well as these high-tech fulfillment centers to support more e-commerce sales. 
But the announcement is also part of a growing trend among big retail chains. Walmart, along with Target, Kroger and Lowe's are all testing robotics-based fulfillment and logistics centers. Most recently, in March Target announced it's investing $5 billion in its operations, including new high-tech warehouses. Last month, Home Depot announced a $150 million fund to invest in fulfillment innovation, while it's also made building. high-tech distribution centers a growing priority. While national retailers have been betting on automation for years, efficient and innovative fulfillment has become more important as e-commerce logistics and labor costs continue rising.
Jack O'Leary, head of advisory, North America at Edge by Ascential, said that "across the retail sector, we are seeing automation technologies begin to move from out of the test and trial phase and into the deployment phase." He added that big-box retailers, in particular, are targeting metro areas where this will make the biggest impact first. "We expect that higher e-commerce penetration areas will see the initial benefits of these deployments."
Strenuous working conditions are said to be another point of improvement with robotics and automation. In its announcement, Walmart claimed that its new fulfillment centers will cut the amount of time employees walk around to pick and pack orders, compared to its traditional warehouses. Currently, Walmart facility workers walk more than nine miles a day while putting packages together, according to the retailer's press release. The company plans to add the new robotics tech to 42 of its distribution centers over the next few years, which will help restock its shelves.
Scott Gravelle, founder and CEO of Attabotics, a 3D robotics supply chain company, said there are multiple reasons why retailers like Walmart and Target are investing in automated warehouse technology. 
"Automation certainly helps to reduce cost in terms of labor and real estate," Gravelle said. "But, it is most importantly an opportunity to increase capacity and make the supply chain more resilient and less dependent on hard-to-find resources."
He also noted that more and more, automation is helping retailers gain control of real-time data. "With high-density automation, companies can bring their inventory closer to the consumer, deliver DTC orders or replenish stores the same day," Gravelle said.
In turn, robotics-powered fulfillment is yet another way for physical retailers to go toe-to-toe with Amazon's high-tech capabilities.Over the past decade, Amazon's strive for speed — mainly its two-day and now one-day shipping promise — have pushed it to become the top e-commerce retailer. In 2021, Amazon's share of the U.S. online sales market hit an all-time high of 56.7%. The company's early investment in fast shipping, via localized warehousing and Fulfilled by Amazon, has surpassed retail rivals like Walmart.
As such, automation is a logical step for chain retailers following years of using stores as local fulfillment centers. Target, for instance, has become reliant on its in-store inventory and employees to ship out digital orders. Currently, Walmart uses over 3,500 of its stores – nearly 75% of overall locations – to fulfill digital orders. Now, in order to compete with Amazon, these retailers are trying to build more modern fulfillment centers of their own.
At the same time, Amazon is also trying to improve its often-critiqued workers' conditions by investing $1 billion in supply chain technology, which the company announced in April. Over the years, Amazon warehouses have been criticized for imposing long hours, heavy lifting and lack of sufficient breaks – leading to a wave of worker union drives. So far, through the Amazon Industrial Innovation Fund, the company has invested in various warehouse tech startups; these range from backing ranging from Modjoul, a developer of wearable tech that monitors workers' skeletal health, to Mantis Robotics, which is building an industrial robot arm that works in collaboration with humans.
Despite a slowdown in e-commerce sales, speeding up digital order fulfillment will continue to be a competitive area for retailers like Walmart and Target. According to Edge by Ascential data, e-commerce will continue to be the largest driver of retail growth in the U.S., accounting for 30.5% of total retail sales by 2026, up from 24.6% in 2021.
As big retail continues to invest in high-tech logistics, it could be worth the price tag in the long run, O'Leary said. By automating their fulfillment process, retailers like Walmart and Home Depot, among others "are able to enhance the real-time visibility into their inventory and selection of the products they have in stock," he said. 
Olivia Montgomery, associate principal supply chain analyst at Gartner's Software Advice, said that in general, the supply chain has gotten a face lift over the past two years, as more companies have sought to move manufacturing closer to the U.S. due to pandemic restrictions in Asia. Now with many businesses still facing a labor shortage, turning to automation is a natural move.
As for how long it will take for these facilities to help improve margins, some experts believe these facilities are already showing signs of impact. 
"We're already seeing an impact on the use of automation investments in regards to the labor shortage," Gravelle said. One example is Home Depot's robotics-fueled Dallas and Georgia distribution centers, which both opened in 2020. They're part of Home Depot's $1.2 billion investment in better fulfilling high volume sales. The company has since opened similar facilities, in Miami and Baltimore, with more on the way.
Since opening, the facilities have been to ease the pressure off of stores, especially among high-spend customers such as construction contractors. Previously, according to a Bloomberg article on the distribution centers, orders with multiple items sometimes had to be fulfilled by two or three stores. By using large-scale robotic machinery, such as pacers and forklifts, workers are now able to quickly ship out heavy orders that include plywood stacks and mulch bags.
 "Real-time data in the supply chain allows retailers to have a leaner execution, reduce safety stocks and increase their ability to forecast demand," Gravelle said.