Grove Collaborative CEO Stuart Landesberg: A culture of expense discipline is key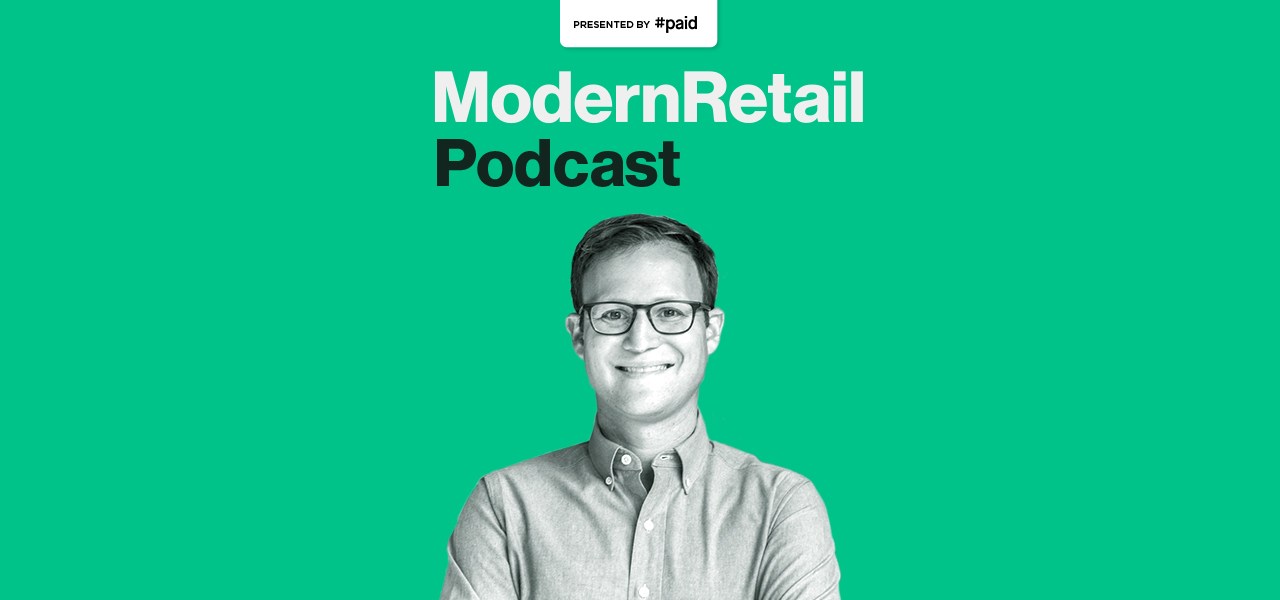 Subscribe: Apple Podcasts | Stitcher | Google Play | Spotify | RSS
For a time, Grove Collaborative was one of the rare places where you could order reasonably-priced hand sanitizer online.
That availability wasn't for a lack of demand. "Demand had been building, and all of a sudden for a week it was off the charts. And we had a big decision to make that week," CEO Stuart Landesberg said on the Modern Retail Podcast. "Do we want to prioritize our existing customers or do we want to prioritize going after new customers?
Grove ended up focusing on existing customers, and limiting orders on certain items, allowing it to stay under its maximum shipping time of four days.
"We probably left a lot of money on the table by doing that, in the short term," Landesberg said. But he reckons that that kind of consistency for the eco-conscious home supplies company — which hit unicorn status last year — will allow it to thrive in the long term.
"Having clear and virtuous values and then ruthlessly sticking to them is essential to creating 100-year brands," Landesberg said.
Here are a few highlights from the conversation, which have been lightly edited for clarity.
Forecasting demand is harder than ever
"We're well past the peak of demand, but variability on a day-to-day basis is much higher than we've ever seen. Forecasting is still on a more frequent cadence than we've ever seen, and I think that'll stay, because consumer behavior, candidly, is less predictable. As states are starting to reopen are we going to see a resurgence in shopping offline, or are we going to see the opposite impact: As cases grow, are people going to get scared and go back to panic buying? I don't know. And I don't think it's possible to know. We believe that expense discipline is always valuable, but in particular heading into an economic environment that could be challenging. We need to save every dollar that we can for our customer. We offer prices, generally speaking, below Target, below Amazon. We offer great value for our consumer and we want to put every dollar we can into the consumers' pocket. That requires a culture of expense discipline."
Planning for a growth market, just in case
"In our monthly survey we saw a higher percentage of customers who had seen job losses in the last month than ever before. No one should be surprised by that. But we're seeing it in that data, and we can see: What are the purchasing patterns of the people who had higher unemployment? Do we see higher unemployment correlate with less frequent purchasing? Do we see it correlate with a trade down, or do we actually see it correlate with a trade up as people are spending more time at home? The data that I see right now makes me quite cautious about the future. I think this is a time of unusual unpredictability. We really have to plan for both massive growth and a potential change in consumer preferences as more folks potentially become value conscious."
Consumer behavior isn't what you might expect
"People have increased the number of different products they buy from Grove. You might have thought, in this time, that people would be concentrated in their purchasing, buying fewer products. But we've seen 25% more unique SKUs per order in the last 60 days than ever before. They're trying new things, and they're switching new categories to natural, which is I think the counter to what I've read a lot in the news, of Lysol being the most trusted brand again. Maybe yes, maybe no, but I think people are really focused on health and wellness in a way they perhaps hadn't been. And it's not just immunity-related stuff. It's hydration-related stuff, it's post-workout stuff. It's everything you can think of."