From McDonald's to Chipotle, restaurants are doubling down on drive-thrus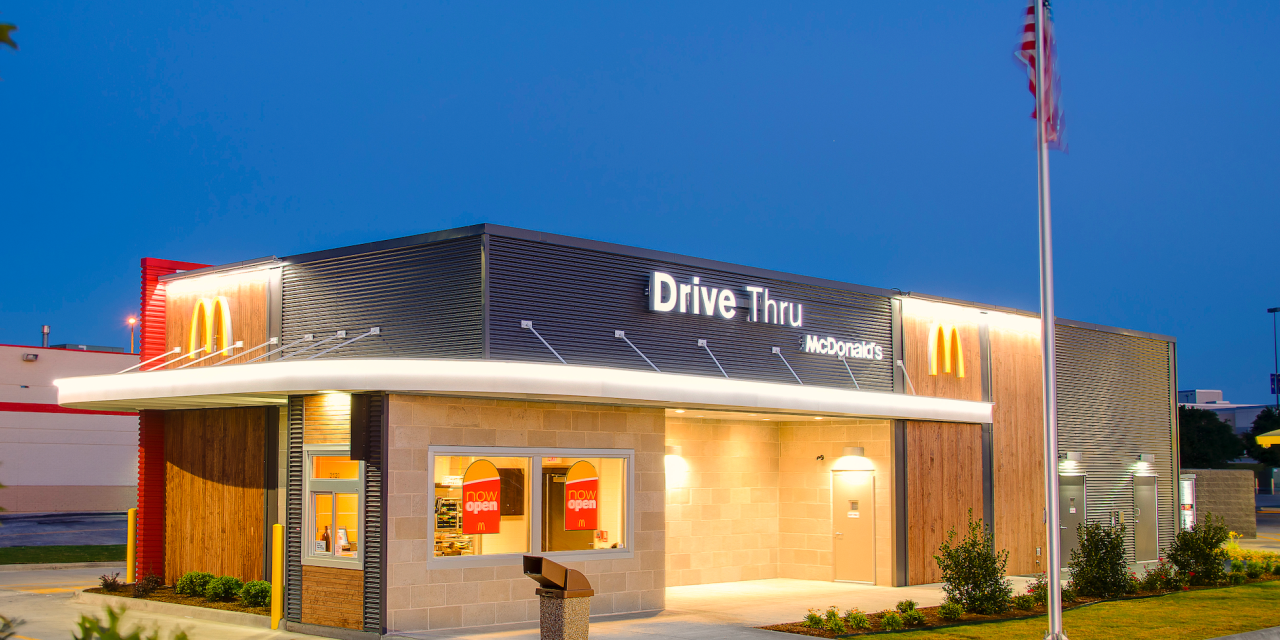 McDonald's
Fast food and fast casual chains are betting on the staying power of drive-thrus — even as the pandemic subsides.
Particularly in the early stages of the pandemic, restaurants struggled as indoor dining shuttered in most states. The food and beverage industry lost more jobs during the pandemic than any other industry and over 110,000 U.S. restaurants closed in 2020. But, drive-thru visits soared, up 26% year-over-year in the second quarter of 2020 according to NPD Group. In response, experienced drive-thru players like McDonald's announced future drive-thru openings as well as digital investments to speed up the ordering process. At the same time, new players in the space like Sweetgreen and Shake Shake are trying to build a more modern drive-thru experience by integrating their digital apps into the drive-thru experience, as well as offering outdoor dining activations in drive-thru locations.
McDonald's was one business primed for the pandemic drive-thru boom. Ninety five percent of of its 13,000-plus stores already featured drive-thrus. The CDC declared drive-thrus and delivery the lowest risk food service option; While dining rooms closed across the country, most fast food restaurants kept their drive-thrus open. By the fourth quarter of 2020, spurred by drive-thru success, McDonald's announced plans to open 500 stores in the U.S., amongst 1,300 locations worldwide.
McDonald's President and CEO Chris Kempczinski during the company's fourth quarter earnings call that it would be "doubling down on digital, delivery and drive-thru." CFO Kevin Ozan said that over the past two years, simplifying menu items and investing in more technology to help restaurant employees monitor wait times had helped the company "reduce drive-thru times by roughly 30 seconds over the past two years in our major markets." And, that the company would be looking to make more of these investments going forward.
Competitors are following suit: Restaurant Brands International Company, which owns Burger King, Popeyes and Tim Hortons, will install digital menus, contactless payment and predictive selling technology in 10,000 drive-thru restaurants by 2022. Taco Bell, which saw 9% year-over-year sales growth in the first quarter of this year, opened a drive-thru version of its Cantina stores for the first time this year and expanded dual drive-thru lanes.
Newer players are also entering the drive-thru scene: In May, shopping-mall-favorite Auntie Anne's opened its first drive thru in Texas.
Rafael Romero, a senior vice president of retail advisory at commercial real estate firm JLL, said investment in delivery, curbside pick up and drive-thru helped restaurants "stay in business" and "[not] skip a beat."
"During the pandemic, folks were a lot more hesitant to leave home and obviously that spurred the tremendous growth," said Romero.
Drive-thru locations are particularly important in small cities and suburbs — where cars reign supreme, space for drive-thru investments exists and rents are cheaper. "In suburban areas you've got more [drive-thru] opportunity, because there are more pads available…in great markets," said Romero. "
Even fast casual restaurants are starting to invest in drive-thrus. The salad chain Sweetgreen is building a drive-thru concept in Highlands Ranch, Colorado this year as an "updated healthy version of the traditional drive thru," according to a press release from the company. New York City-founded Shake Shack, which has many stores in urban centers, is also opening its first drive-thru in Orlando this year.
Both follow Chipotle, which opened its first drive-thru "Chipotlane" in 2018. By the end of last year, the company had invested in 170 Chipotlanes and, in the first quarter of this year, opened 26 more. Part of the value of Chipotlanes are the locations' connection to the company's digital investments. Chipotlanes allow customers to place orders online, in advance, and head through the drive thru to pick up their orders. Digital orders accounted for "46.2% of sales" and grew "174.1% year over year" in 2020 said Tabassum Zalotrawala, Chief Development Officer at Chipotle over email.
"About half of the digital sales were via delivery, benefiting from our expanded partnerships, with the remainder coming from order ahead transactions as guests better understand the value offered by this channel, as well as the convenience of more Chipotlanes," said Zalotrawala. "Overall, our Chipotlane locations outperform our non-Chipotlane locations with 10-15% higher sales, better margins and returns."
In cases like Chipotle, which started investing in drive-thrus before the pandemic, Romero thinks the strategy is "very smart." However, Romero is more skeptical about the long-term viability of the drive thru for all, particularly as the world begins to reopen.
"It's not as much a knee-jerk reaction to the pandemic as it was," said Romero. "People at this point, specifically restaurateurs, are thinking that consumer consumption patterns have shifted. I don't know if that is 100% true. Time will tell."