Facebook ramps up customer feedback surveys to crack down on misleading e-commerce ads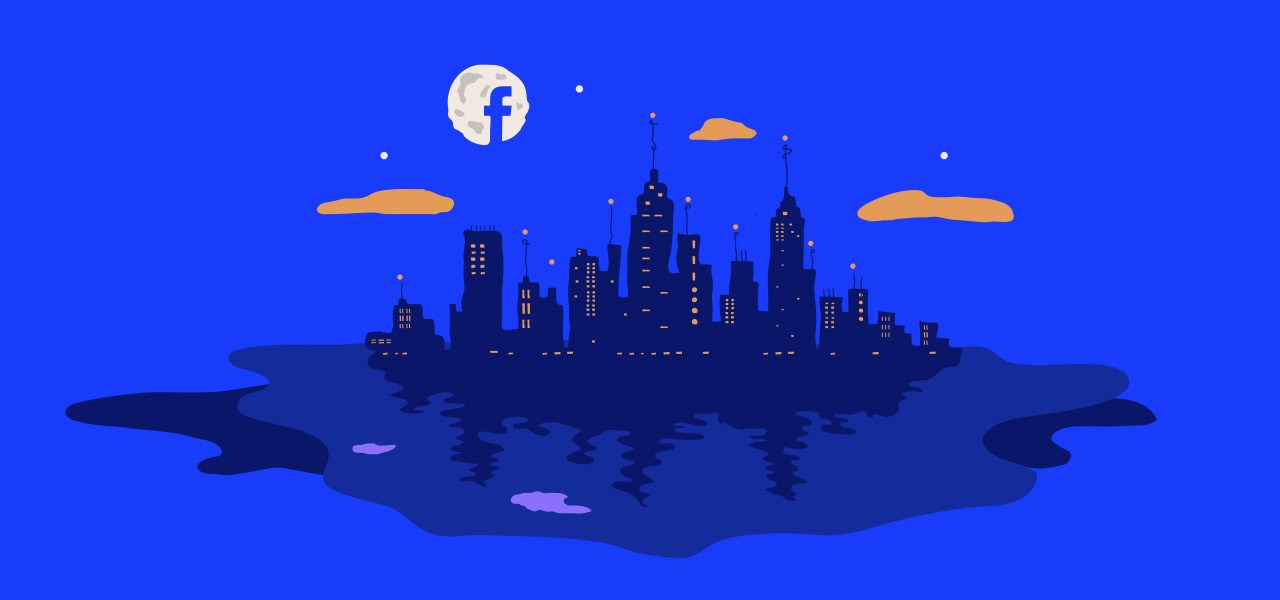 Help us learn more about you and your job. Take our short audience survey now for a chance to win a $25 Amazon gift card.
---
Last year, Facebook introduced customer feedback surveys with the purpose of cracking down on e-commerce companies that misrepresented their shipping times. The surveys ask customers if they bought a product from a business after viewing one of their Facebook ads, and if so, how satisfied they were the purchase.
But within the past several months, Facebook has started showing more of these surveys to users in their News Feeds, and has started to crack down more on businesses who are routinely being ranked by users as not being honest about their shipping times.
When Facebook first announced the surveys last June, it said that users could give feedback by visiting their Ads Activity tab. But, shortly after rolling out the feature, Facebook started inserting these surveys into users' News Feeds, increasing the likelihood that they would answer them.
A Facebook spokesperson confirmed in an email that it has started to show more of these surveys in News Feed in recent months, but did not give any more specifics. Two advertisers that Modern Retail spoke with said that they had first saw customer feedback surveys appear in their personal News Feeds in January and June respectively. Other Facebook users have reported seeing it for the first time in their News Feed within the past few days or weeks.
These types of surveys are becoming more important as Facebook looks to generate more shopping activity on its platform. Particularly as Facebook prepares to scale checkout on Instagram, its e-commerce ambitions could be hampered if customers are skeptical of purchasing a product directly on Facebook or Instagram, because of a bad experience they previously had when buying something after seeing a Facebook ad.
Faheem Siddiqi, CEO of performance marketing agency Social Within and a former account manager with Facebook, said that he believes the company rolled out the feature to crack down on misleading drop shipping — a type of fulfillment where the company does not keep product in stock, but instead buys product from the manufacturer right when the customer places an order. This can often result in longer-than-expected shipping time.
"We're heading to this hyper fragmentation of e-commerce and direct-to-consumer brands," Siddiqi said. "What that's done is made it infinitely easier to drop ship products, to overpromise and underdeliver, and to mislead customers just by transacting with them through an ad format."
Last June, Facebook announced that it was introducing customer feedback surveys in a blog post. At the time, Facebook said that it was introducing the feature because after talking to users who had bought something after viewing a Facebook ad, their two biggest frustrations were "ads that quote inaccurate shipping times or that misrepresent product," and that "bad shopping experiences aren't good for anyone."
Here's how the surveys work: users are asked if they bought a product from a company after viewing or clicking on one of their ads. If they say yes, then they are asked to say if they were "satisfied," "dissatisfied" or "neutral" about the purchase. If they say they were satisfied or dissatisfied with the purchase, then they are asked to say what they were most or least happy with: product quality, shipping speed, customer service or something else.
Once Facebook receives enough scores for a given advertiser where the company feels like it can provide statistically significant feedback, then the advertiser receives a score between one and five that's viewable in their customer feedback dashboard. If an advertiser receives a score between a two and a one, then Facebook penalizes their ads — their ads cost more, and they reach fewer people until their score gets back above a two.
If their score drops below a one, then that page can no longer run ads on Facebook. In their dashboard, advertisers can also see if their scores are higher/lower on average than other e-commerce businesses, and what the biggest pain points were for customers — shipping, customer service, or product quality.
Modern Retail spoke with four advertisers who work with e-commerce clients. While none of them were against Facebook surveying customers for this type of feedback, they said that they do want Facebook to give companies more insight into when they can expect to receive scores, and why customers may be unhappy.
Alex Afterman, the founder of Facebook ads agency 11:11 Digital, said of the roughly 12 e-commerce clients he has, nearly half of them just received a score for the first time three weeks ago. He said Facebook did not notify him or his clients before they received a score.
He said that one pain point for him was that the data needs to be more granular in order to give more useful feedback to his clients. Facebook only tells advertisers what percentage of their customers were dissatisfied with things like shipping speed or customer service — and not specifically what they were dissatisfied about.
Andrew Foxwell, co-founder of Facebook advisory firm Foxwell Digital echoed this in an email. Though, he said that after one client received feedback that 40% of customers believed the company's shipping speed was too slow, the company decided it was a big enough problem to address that.
He added that right now, he believes most advertisers don't consider the customer feedback tools an asset "because it's just not widely used." He said that about 30% of his clients had now received customer feedback scores.
"I sincerely hope Facebook makes it more accessible and highly visible, because the insights gained from it are incredibly valuable," Foxwell wrote.