Etsy forums are flooded with sellers worried about shipping delays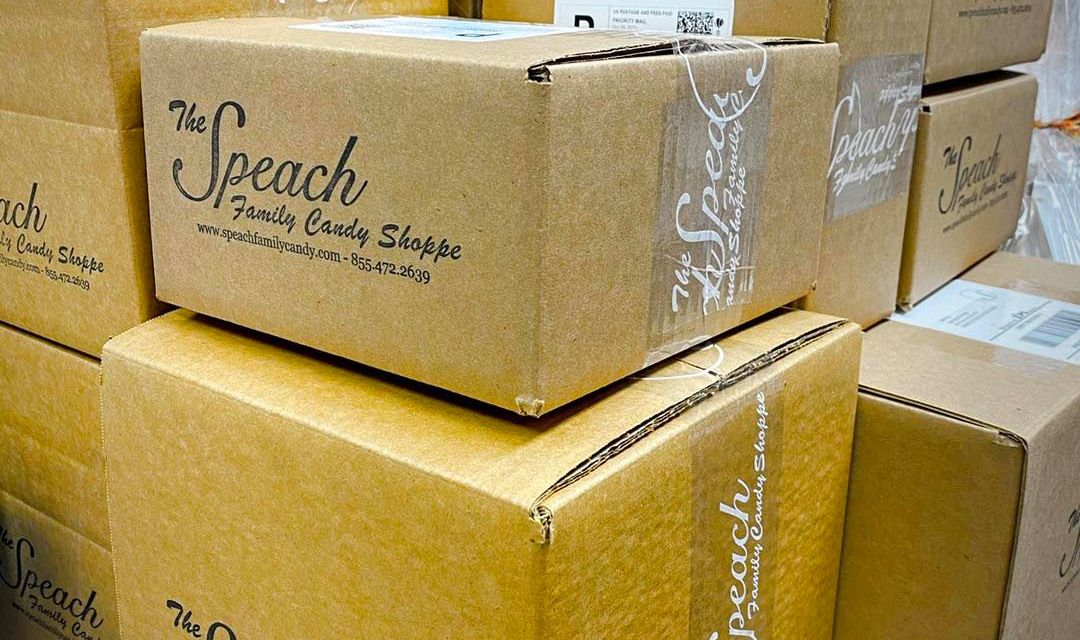 Shipping delays are getting worse and worse for e-commerce businesses right now, and Etsy shops are no exception.
In recent days, Etsy forums have been flooded with sellers looking for advice from one another on how to deal with shipping delays. "USPS delays are killing my plants and killing my business in turn," one seller said on Wednesday, writing that packages were often taking 10-14 days — and sometimes up to four weeks — to ship. "It's really taking a toll on my business and mental health as a result," the seller added.  "Just received my first one star review for a package delay. Anyone else starting to receive these reviews? I feel it [sic] so unfair as a seller," another seller wrote.
As third-party sellers on a rapidly growing e-commerce platform, Etsy sellers only have so many options to try to address shipping delays. Etsy prioritizes shops and items that offer free shipping in search rankings, and some sellers say they can't offer a faster, albeit more expensive shipping option and still be able to offer free shipping. Other sellers say that they wish Etsy would do more to alert customers to potential shipping delays, instead of putting the onus on sellers. As shipping delays get worse, some sellers report they are seeing an uptick in negative reviews from customers and worry that those negative reviews could hurt their ability to attract new customers.
In response to a list of questions from Modern Retail, an Etsy spokesperson provided the following statement: "To address carrier delays in the U.S., we're focused on supporting sellers by making available the latest information we have, and we've dynamically adjusted estimated delivery dates and on-site communications so that buyers have the insight they need when making decisions about their holiday purchases."
Etsy has had a tremendous year, reporting during its third quarter earnings at the end of October that revenue up was 128% year-over-year. During the pandemic, Etsy has acquired many first-time customers who turned to the site to buy masks. That makes the holidays a make-or-break time for Etsy, as it tries to get more of these first-time customers to buy their holiday gifts from Etsy.
"This holiday season is going to feel different for so many people, but we think that Etsy can play an even larger role in making it feel special," CEO Josh Silverman said during Etsy's third quarter earnings call, telling investors that the company would be launching a new brand-building TV campaign in time for the holidays.
The start of Shippageddon
While the USPS also reported some shipping delays over the summer, some sellers reported seeing more shipping days immediately after Black Friday. Michael Whitney, a seller who just opened a shop on Etsy in August, told Modern Retail that before Black Friday, only one out of the 65 orders that he's shipped this year has had a significant shipping delay.
Now, Whitney — sho sells photographs — has one package that he shipped on December 5 that still hasn't gotten to the customer. And, he has three packages that he dropped off at the post office more than a week ago that have yet to receive an entrance scan — meaning that a tracking number has also yet to be generated.
The shipping delays retail businesses have experienced this year are unprecedented, and businesses owners can't be 100% certain about when packages will actually arrive. Some business owners told Modern Retail last week that for the first time this year, carriers like FedEx and UPS have limited the number of packages they will pick up from their companies, at least until the end of December. A business owner who sells only through their website has more control over how they want to handle shipping delays, but, sellers on third-party platforms like Etsy have some unique rules to play by.
So far, Whitney said his customers have been understanding. But, he decided to put a notification up on his Etsy site that as of December 15, the shipping time for his store is one to two weeks, "meaning any orders placed will NOT arrive before Christmas." He told Modern Retail that he's received little advice from Etsy on how to advise customers about shipping delays. In his seller dashboard,  he said he's gotten notifications from Etsy encouraging him to send any packages intended for the holidays immediately, and to "turn on different shipping options to offer faster delivery for your customers." But Whitney said he's not sure if any other shipping options would result in faster delivery at this point.
"It's particularly frustrating, still seeing Etsy run these [TV] ads during football and The Bachelorette pushing people to buy holiday gifts knowing full well that there's no chance things will arrive before Christmas," said Whitney. 
Etsy has added a notification under all add to cart buttons on its site saying, "this item might not arrive before December 24 due to shipping carrier delays, but Etsy gift cards are super speedy." Whitney said he would like to see Etsy put that notification on the homepage of the site, to make it easier for customers to see.
But not all sellers agree. In one discussion in the Etsy sellers forum, posted on Tuesday, some sellers complained about the new notification, with one seller writing, "I really wish Etsy would treat us like grown ups and let us manage our customers' expectations."
As shipping delays have the potential to get even longer in the days leading up to Christmas, sellers worry that more customers will leave negative reviews, which may turn off potential new customers. Sellers can report any reviews they feel are unfair to Etsy for the company to evaluate. But it's yet another example in which Etsy sellers feel like they have limited options in ensuring their business isn't hurt by something that is out of their control.
"Every Etsy seller group I'm in has people freaking out [about shipping delays]," said Whitney.
Photo via Claudio Schwarz